Custom titanium exhaust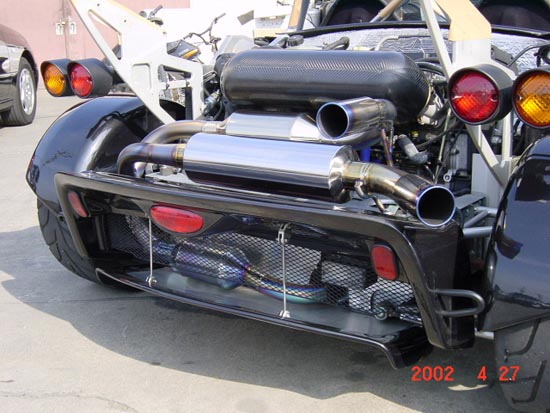 Custom Rollcage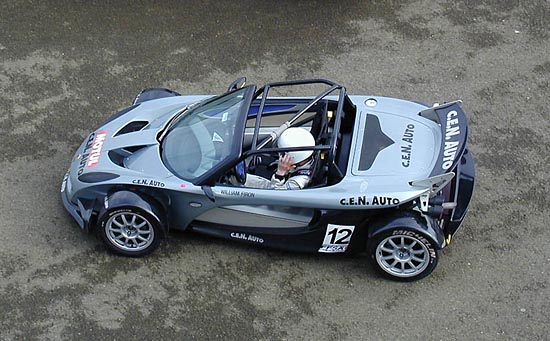 More pics of the black R at Hockenheim
Finally a wider shot ... been waiting for this one for some time. Unexpectedly it just doesn't do it for me. Not the best of angles though, a bit high. Still would love to see it in the flesh.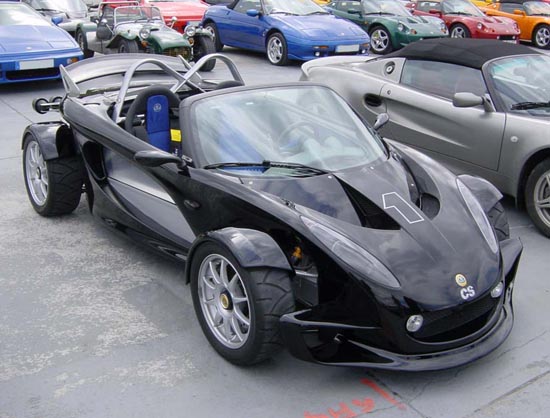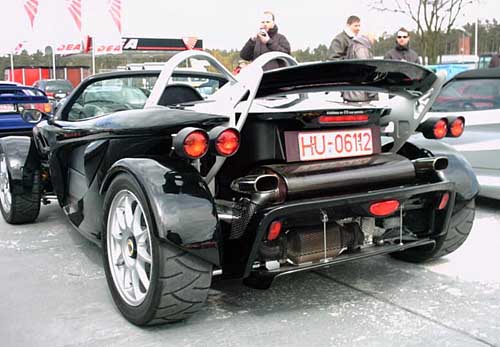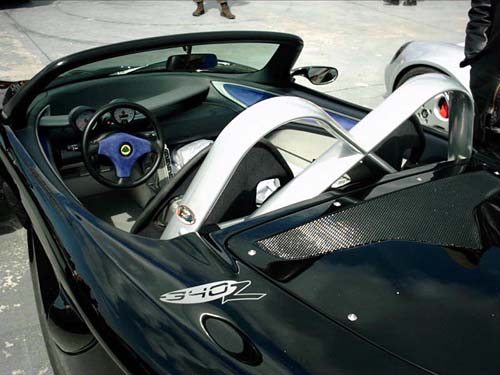 Pearlescent Bumpers & mudflaps
Bit pretty for me but may appeal to some of you.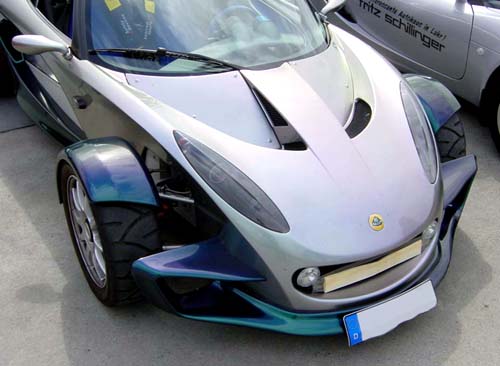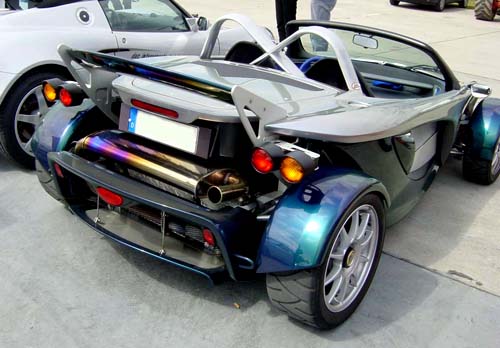 Nobuyuki Yorioka's fantastic blue 340r
Never thought blue would look much cop but judging by these pics its an absolute stunner. Not only are the black parts of the car and the headlights defined and marked out so well but also it solves the problem of the colour matching the interior ! I think that it also adds a perhaps much needed "quality" factor to the look of the car as well.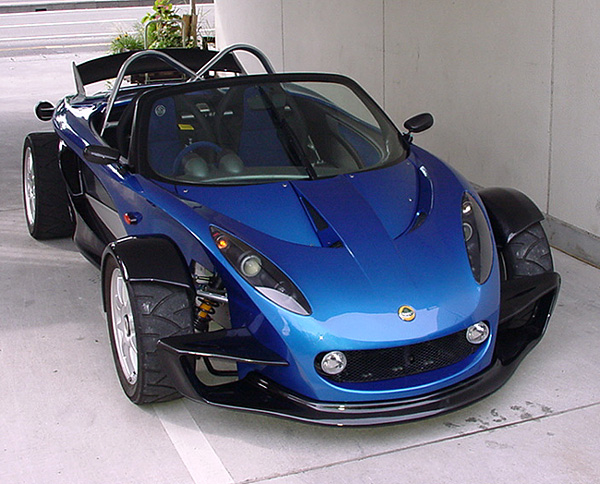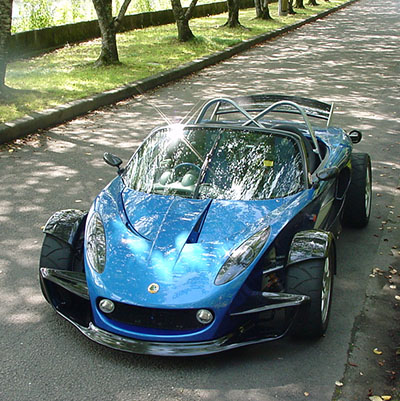 PETER CROOK's BOOST TUBE made by Reverie
check out all the details at www.340r.net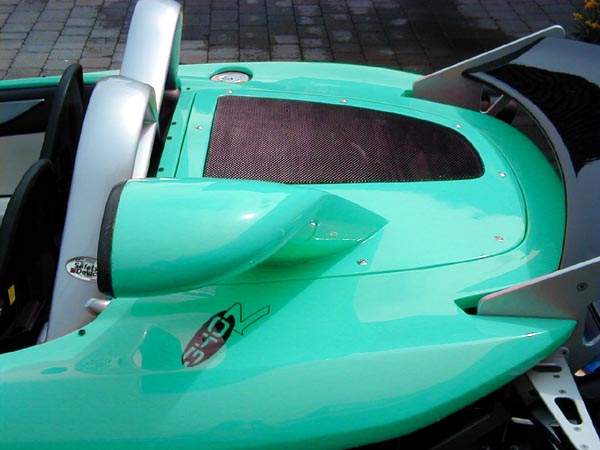 BLACK 340 SPOTTED AT HOCKENHEIM
if you are the owner or have any more pics of this or any other black car, please get in touch...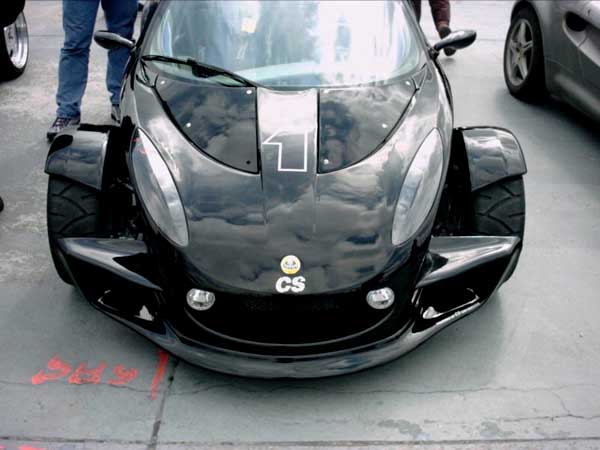 PETE'S 340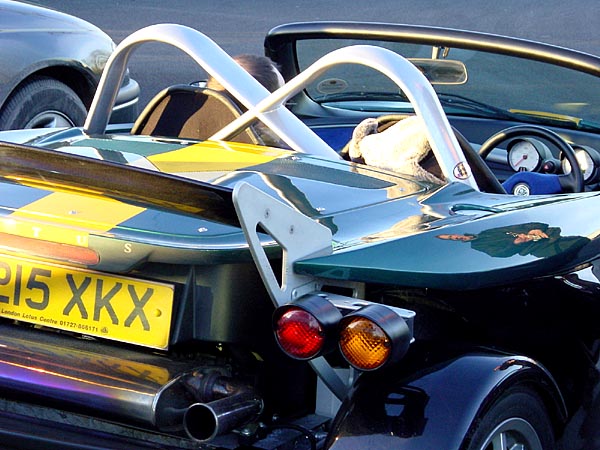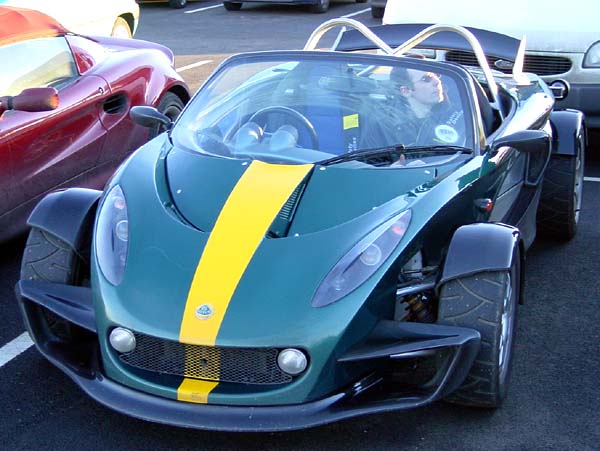 More pics of Pete Suttons LRG/yellow 340 in my summer excursions and F&C run pages.
COLORS
Photos courtesy of Peter Crook
See Peters original yellow 340r at: http://www.aircondirect.com/lotus.htm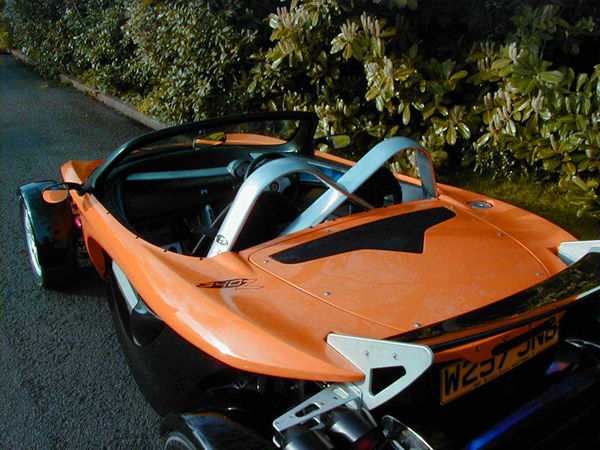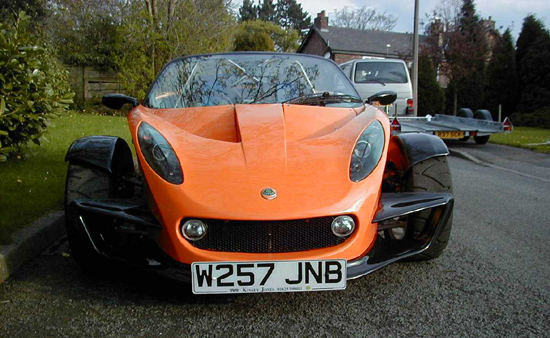 340 NUMBER PLATES