911uk Alpine Road Trip 2012
In June 2012, myself and 7 other great guys from the 911uk enthusiasts forum went on an incredible 2000 mile 7 day European road trip through 7 different countries, over some of the most amazing roads in the world and through some of the most mesmerising scenery.
I've done my fair share of trackdays in my time and plenty of road drives whether solo or in groups but never a trip of this kind. I suppose a part of me wasn't expecting too much but the driving and the sheer satisfaction and pleasure had from the car and those roads was truly something beyond my wildest dreams. It was intense, non stop and utterly addictive.
My 993 with all its new round of suspension mods and a fresh set of michelins was nothing short of astounding; not only chock full of the usual visceral and aural involvement but surprisingly surefooted, fast and competent in sheer ground covering ability both wet and dry. And as if that wasn't enough, all this amazing driving, stunning scenery and wonderful destinations were of course packaged up in a good old fashioned lads holiday so that meant lots of laughs, lots of in jokes, plenty of decent food and no shortage of booze either.
Add all the swimming into the mix, throwing ourselves one day into the Italian lakes at the end of a 7 hour slog and this was a truly memorable holiday which is quite difficult to even put into words. Suffice to say that within a few days of getting home I found it very hard to get back to normal life and had already fleshed out the basic route and plan for next year's trip.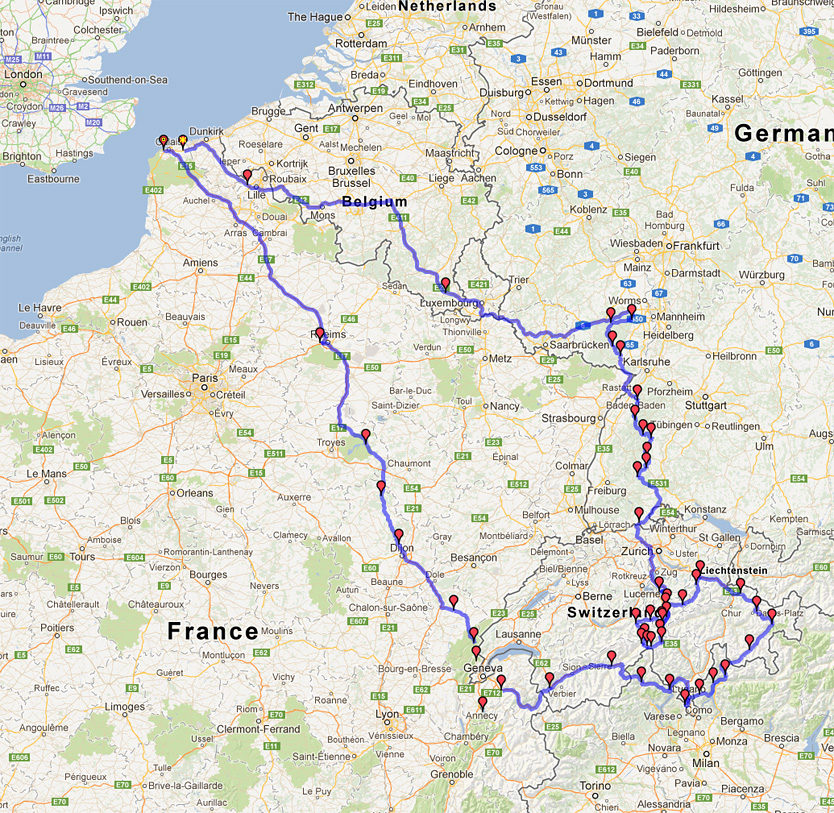 DOWNLOADABLE ROUTE FILES:
open in TomTom, Garmin or TyreToTravel
If you intend using these mMy advice would be to check these yourself and redo the waypoints if necessary. Some of the waypoints are correct in general terms but are placed oddly so that you find yourself coming off a main road for instance and down a tiny narrow lane to pass a house then turn round again and go back on the main road. Make sure the waypoints are actually on your intended road.
All Days
Day 1
Day 2
Day 3
Day 4
Day 5
Day 6
Day 7
Day 1
'Insertion'
Calais to Bad Durkheim
366 miles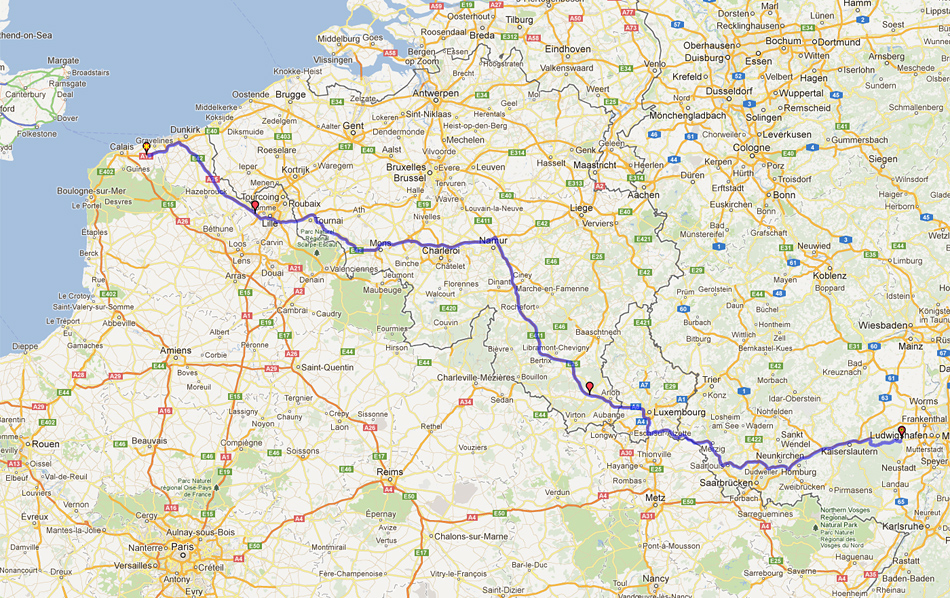 Day 1 was a basic run to our first hotel at Bad Durkheim in western Germany via France and belgium, avoiding the usual French full of toll roads.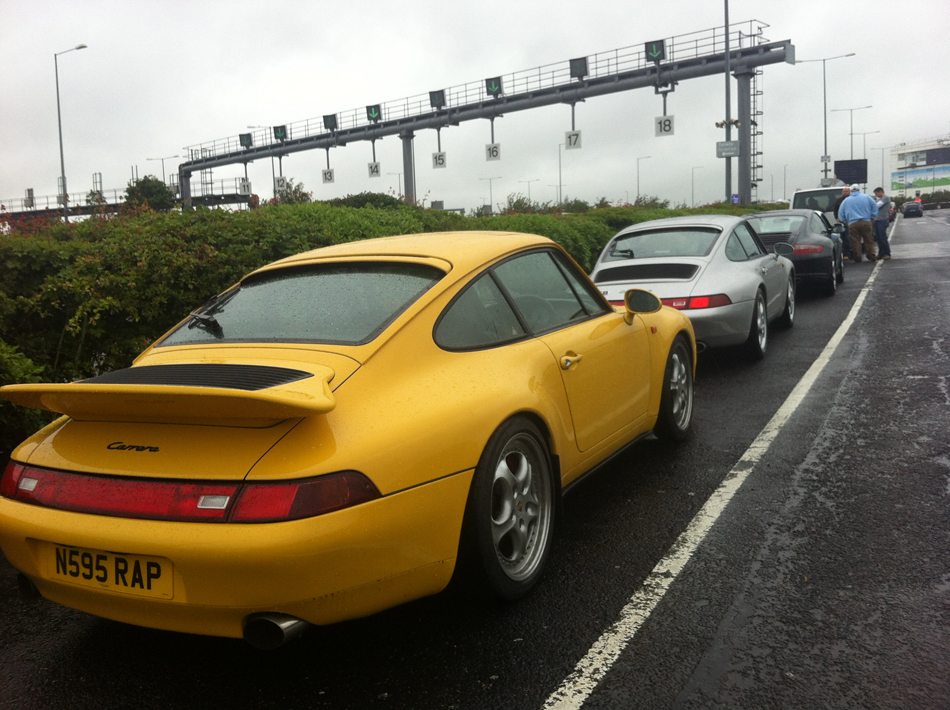 The morning drive to Folkestone was hugely miserable with plenty of rain and standing water. When we planned this trip back in January no one would have dreamt that come late June we would be looking at a long list of wet and grey weather forecasts for our entire trip. 2012 has possibly been the greyest year in the UK in the whole of my own lifetime.
After a quick meet at the Tunnel services we queued up, only to be told that one of the trains had broken down and that there would be a 1 hour delay.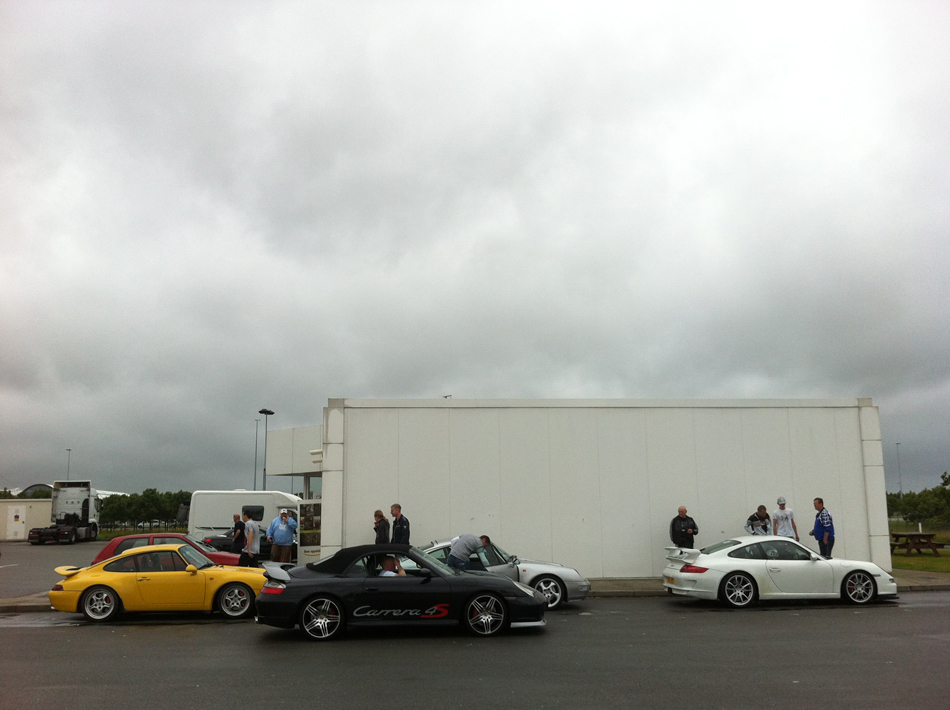 Finally when we got to Calais we elected to meet at the first services but one of our number missed the turning and went on ahead ! First casualty of the trip just 5 minutes in.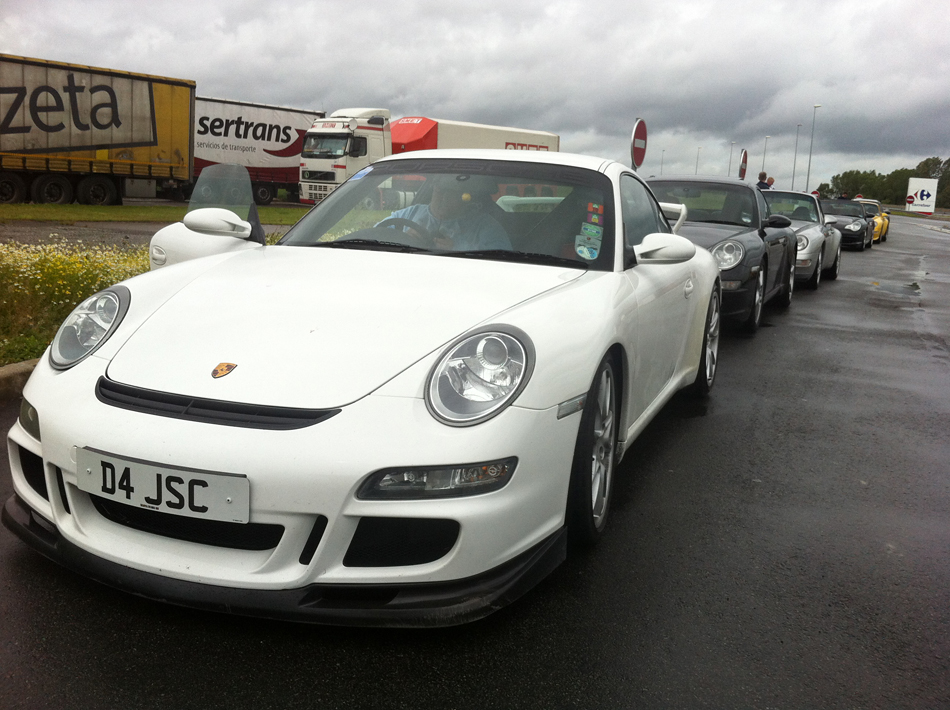 We regrouped and all got to grips with out professional radios and earpieces. I have to say that these transformed the whole holiday. Don't bother with the ones you get in the high street, you need proper licenced walkie talkies that have a 10km+ range and are built for the real thing. Each day the radios meant we were in constant contact with one another and as well as helping eachother with directions, warnings, stops offs, overtakes etc.. plenty of banter ensued over the airwaves which killed the boredom on some of the traffic congested routes and meant that we always felt together as a group.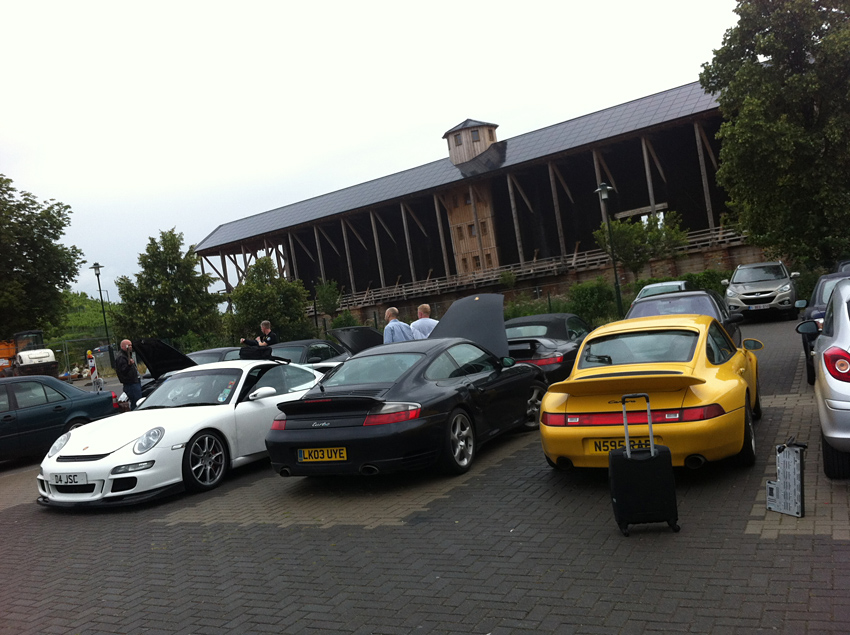 On the European side the weather conditions were even worse than the UK. The rain was hard, there was plenty of standing water and visibility was poor to drastic. Only in Luxembourg did we experience a slightly brighter clearer region. We all took it very slowly and cruised very methodically to our final destination of the Mercure hotel at bad Durkheim.
Day 2
'The Palatinate and Black Forests'
Bad Durkheim to Lucern
275 miles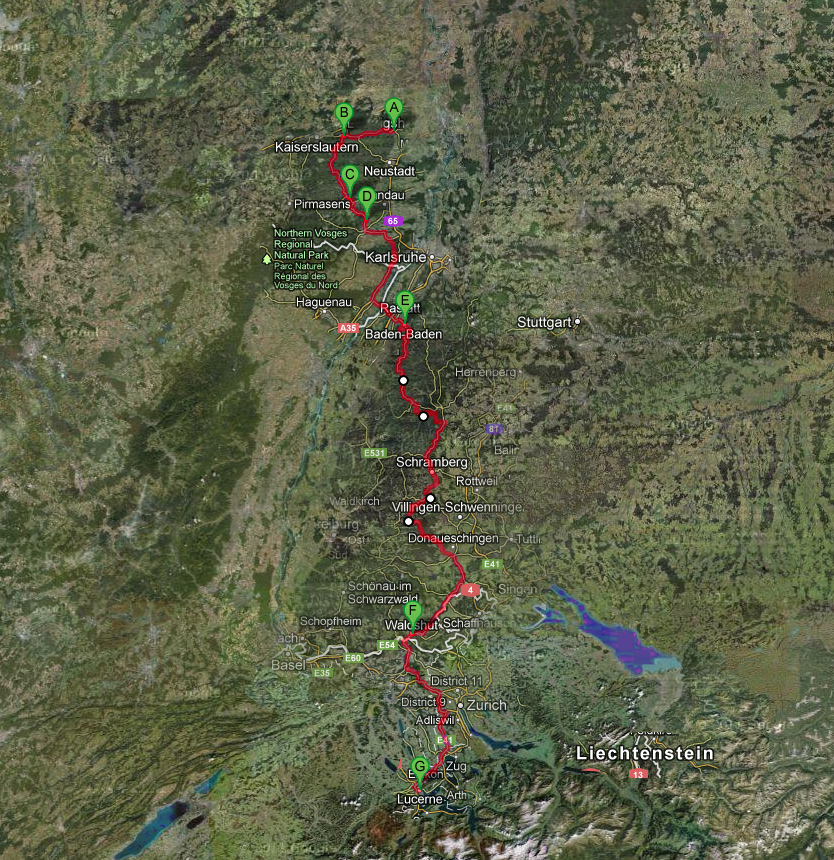 Day 2 was our first proper driving day. A chance to ease us in slowly. A straight southern run taking in the Palatinate Forest and the well known Black Forest in Germany. Thankfully we awake to a clear dry day, that enormous rain cloud covering most of western Europe that day before seemed to have budged.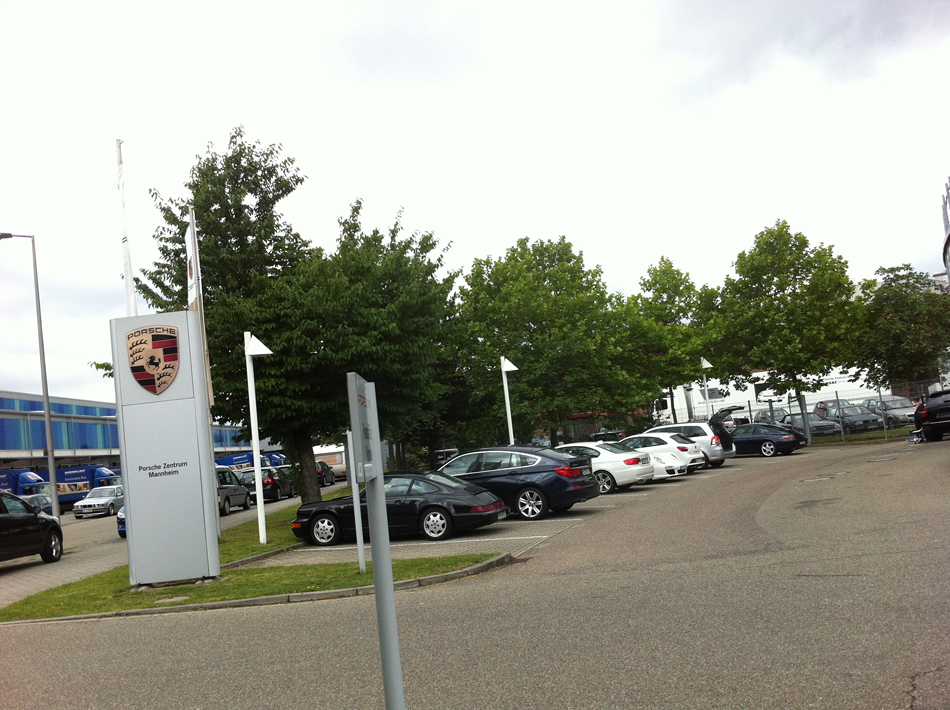 The morning held a different initial agenda for me however. I'd checked my brakes back in blighty a little too late and found that I needed new rear pads desperately. On the way to OPC Mannheim 20 miles or so from our hotel I did start to hear them scrape a little coming off the motorway. Moral of the story .... don't leave your car's healthcheck to the day before.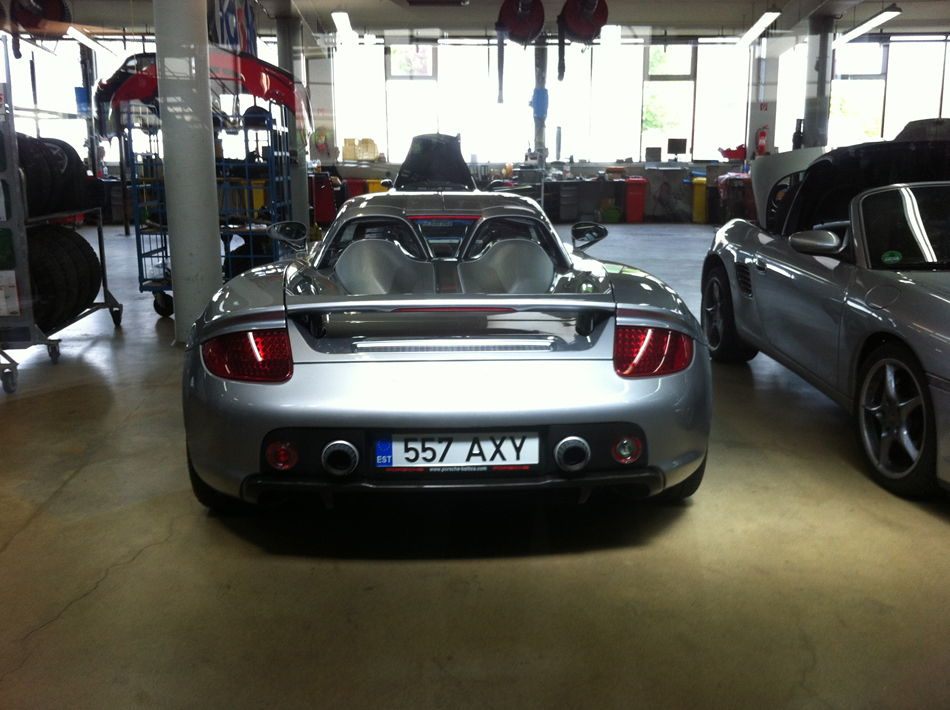 A lovely Estonian CGT in for some work.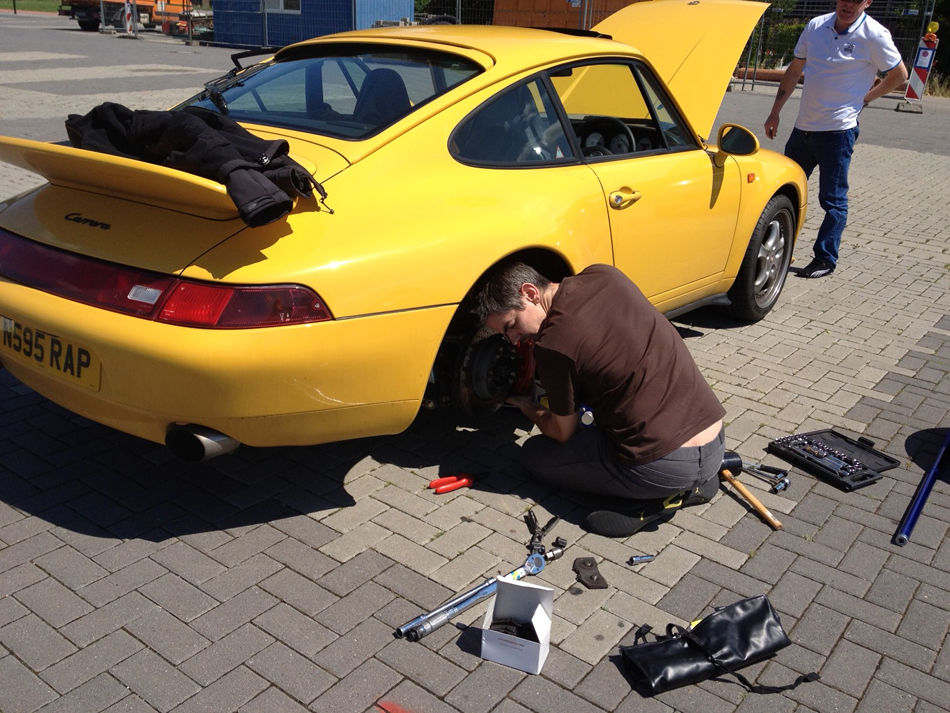 You would think that Porsche parts would be fairly reasonable in germany but 212 Euros lighter (ouch, that's double the price compared to the uk) and 40 miles later I was back at the hotel and in a quick 15 minutes or so with a little help had the rear pads changed. By this time the sun was out and it was pretty strong too ... perfect timing.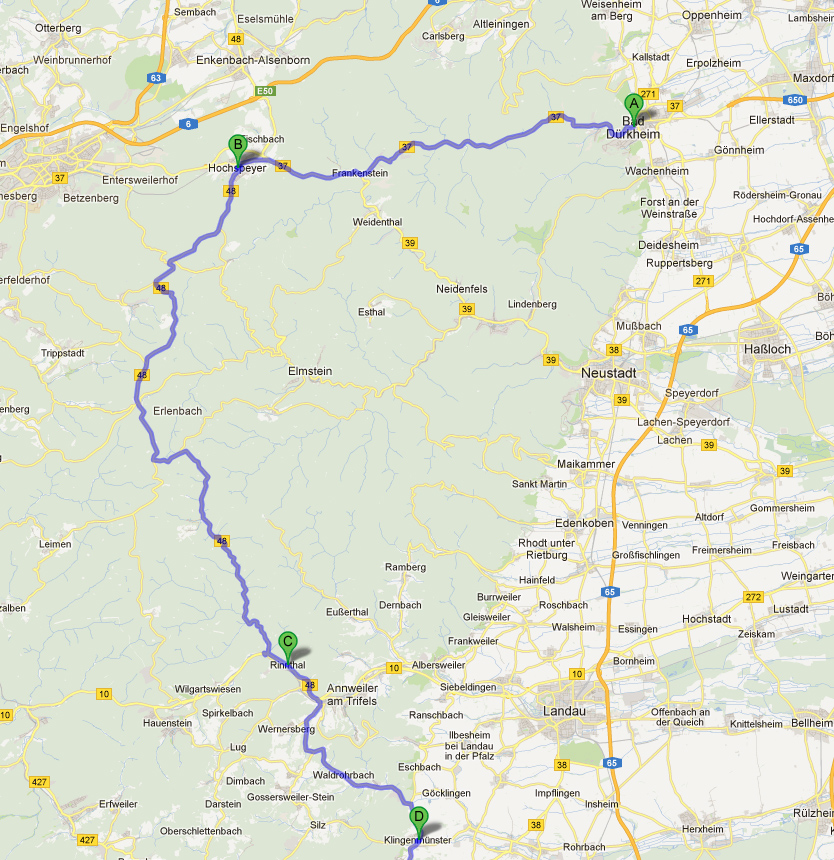 It was a good job I didn't wait till lunch for the pad change. The driving action started pretty much immediately on Day 2. The road to Hochspeyer from Bad Durkheim was as good as any with lots of elevation change, tons of bends and some very very steep downhill sections. This was a great first taster and really gave us all an optimistic feeling about what lie ahead. If you are planning a drive through the well known Black Forest do try and incorporate some of the Palatinate forest as there are some great routes in there.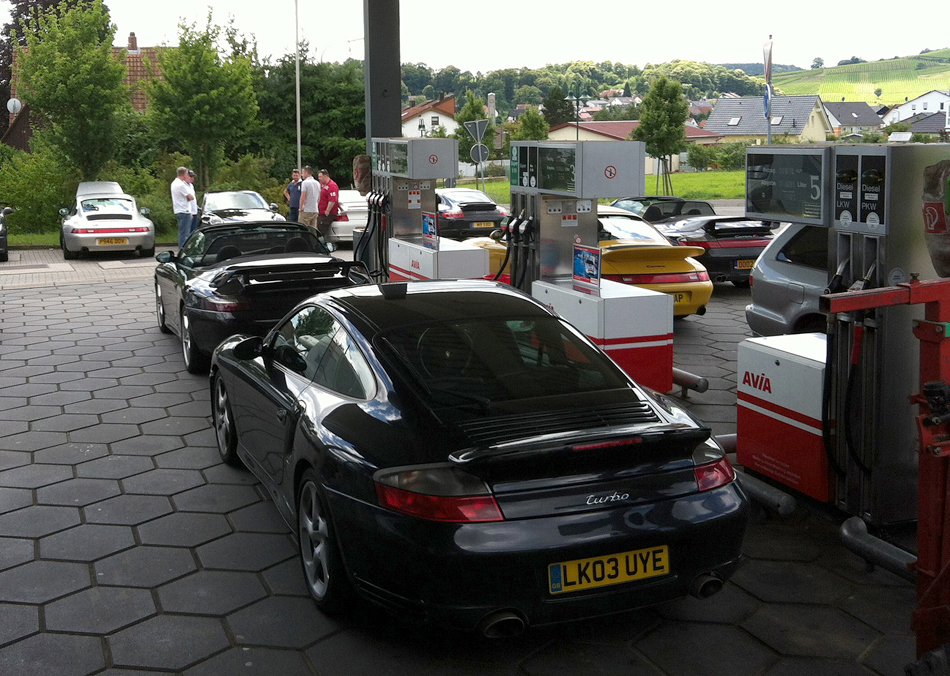 Just out of the forest we regrouped at a fuel stop and were joined by the final 8th 911 which normally lives in Germany. After a few introductions and a good examination of the new 997 GenII Turbo S PDK which had joined us, we set off again.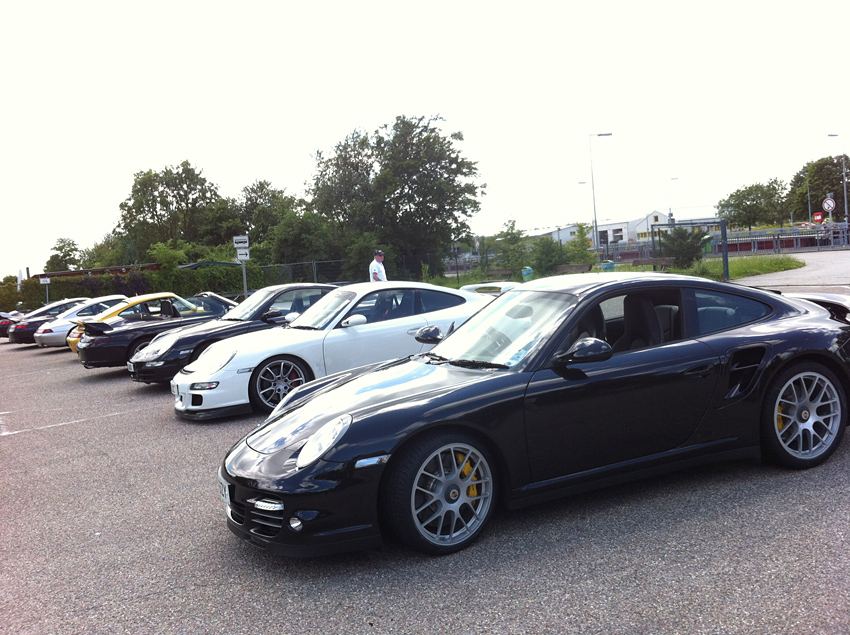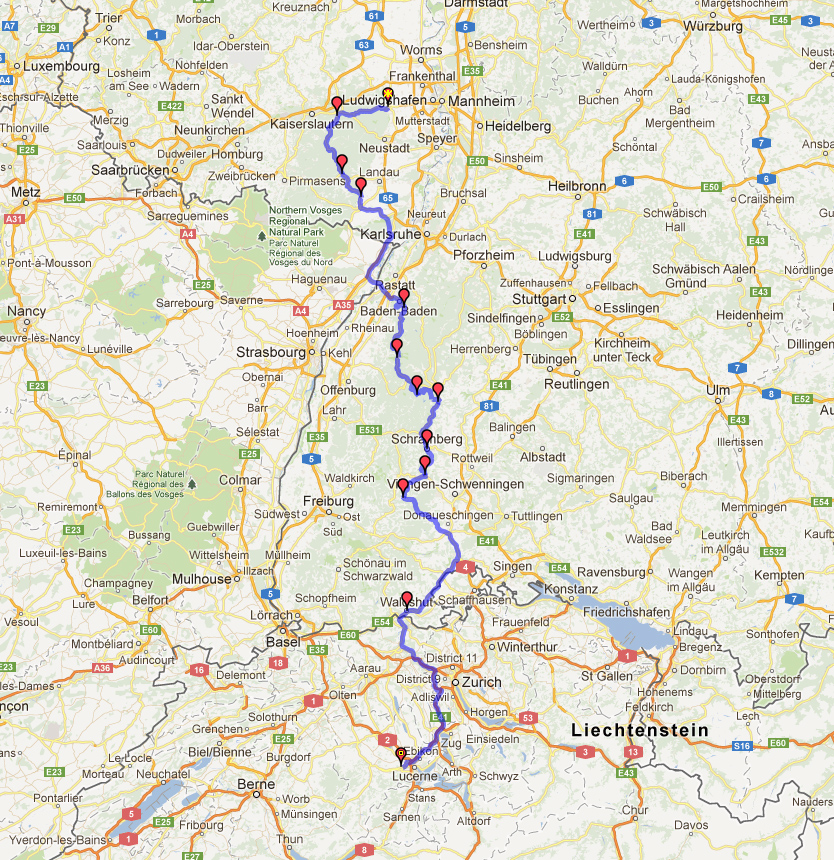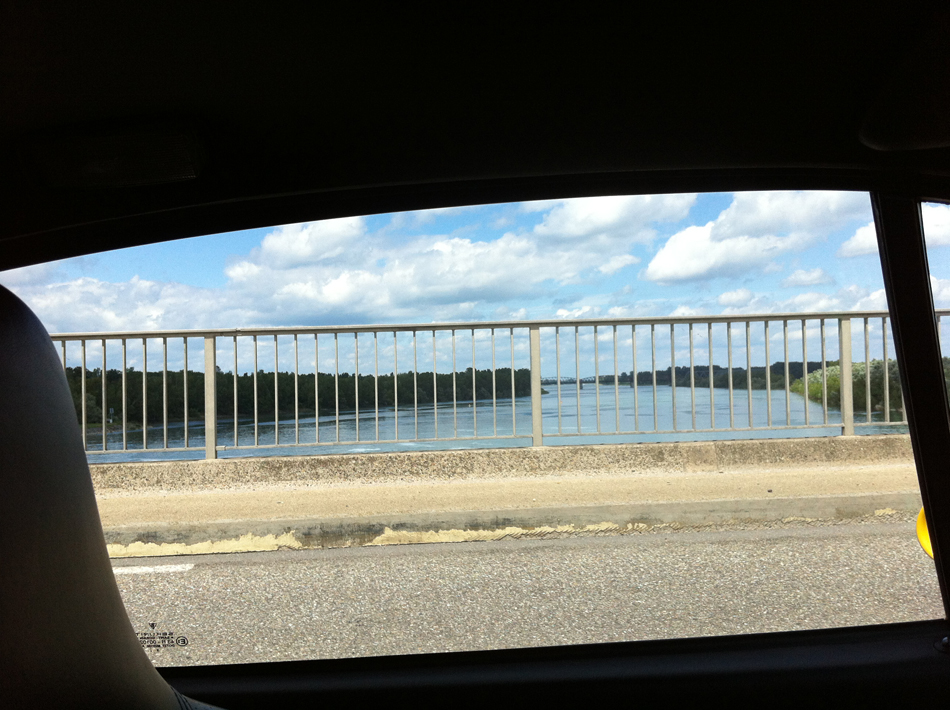 Crossing the Rhine.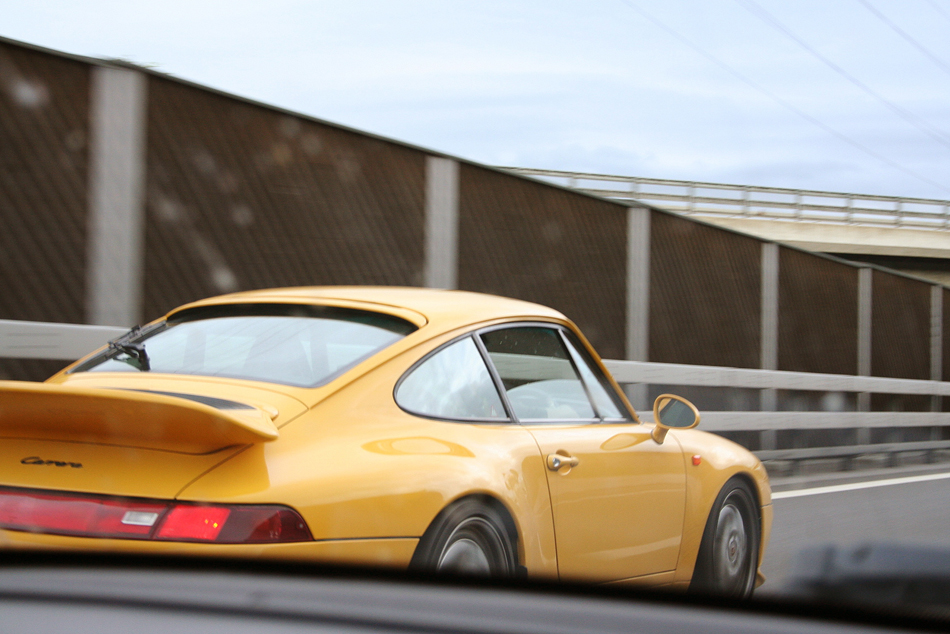 A small piece of industrial driving.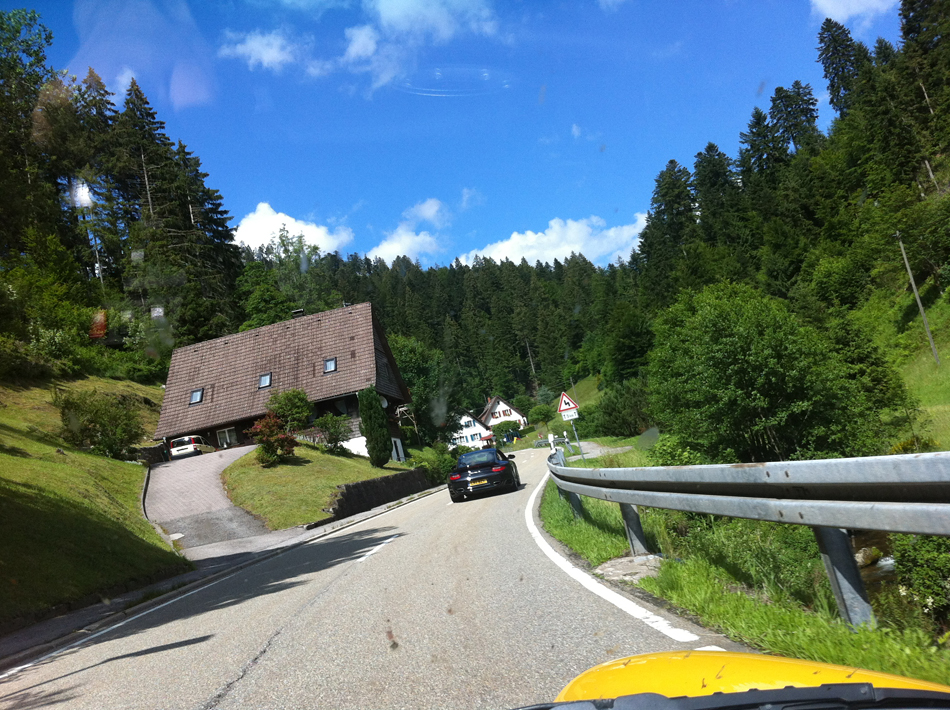 Entering the black forest via Baden Baden on Route 500, the Schwarzwaldhochstraße. The black forest was arguably the best roads of the whole trip. Talk about starting at the deep end. The routes here were mindblowingly fast and incredibly picturesque with all the elevation change you could ever wish for, no hairpins to take the edge off the pace, just miles and miles of fast sweepers and beautiful off camber 3rd gear bends. Later on, the forest also opened out to some very very fast straight sections too so plenty of overtaking opportunities and a chance to really stretch the car's longer legs. Watch out for the locals in their boggo estates. They seem to like to show off with their local knowledge but mediocre driving skills and they can make an overtake fairly difficult and frustrating.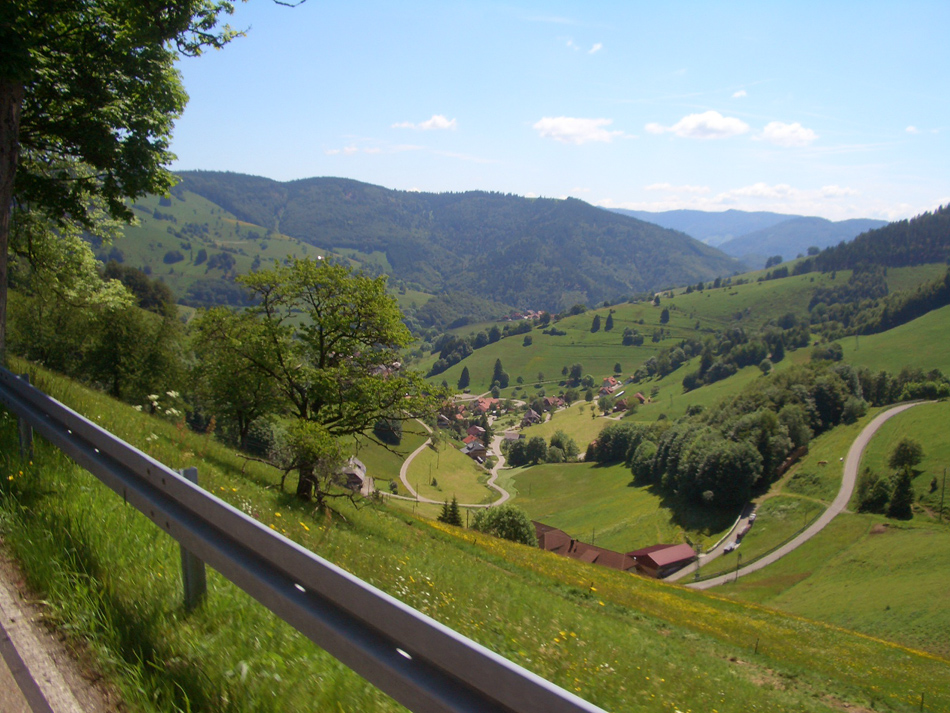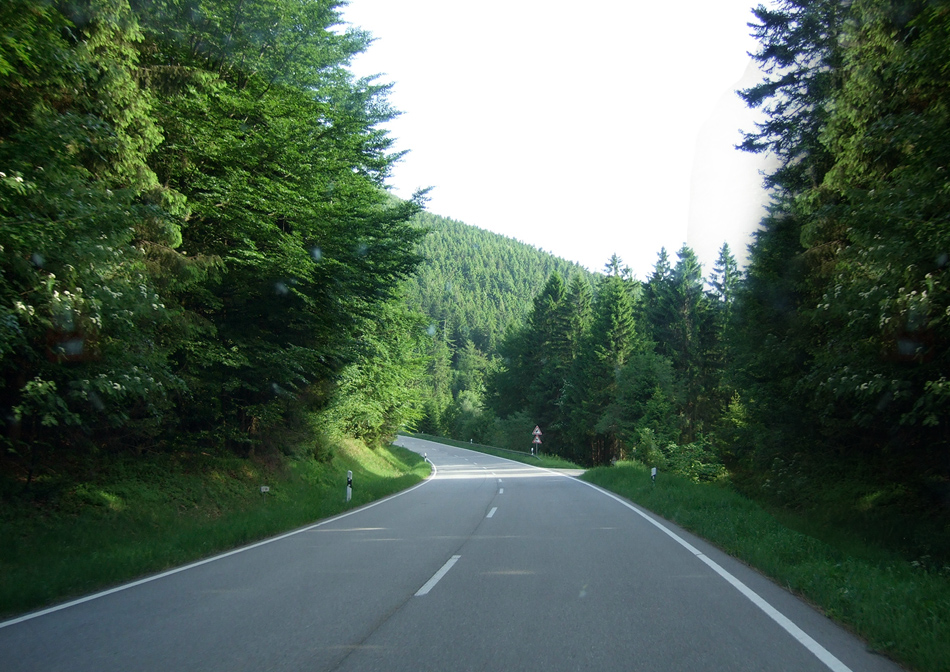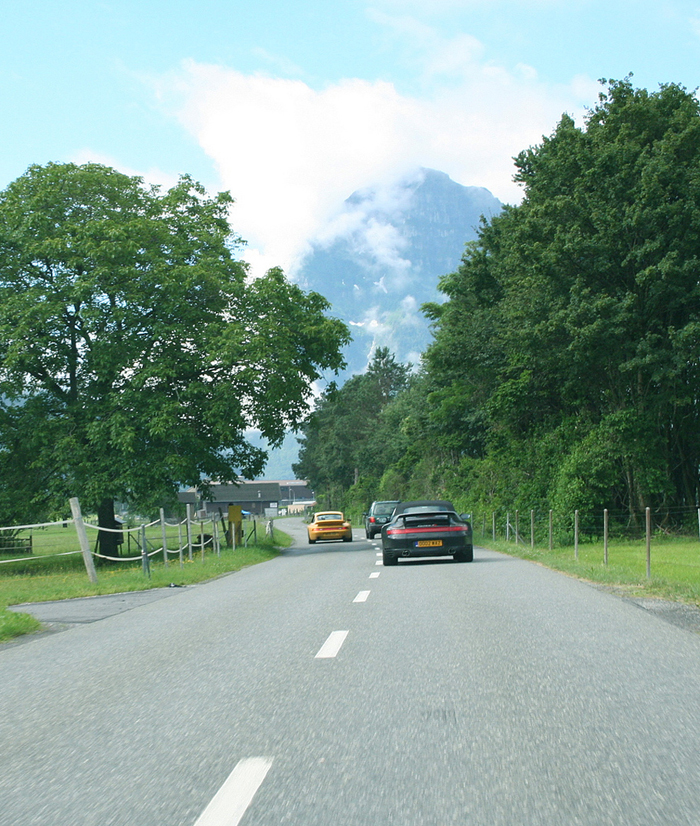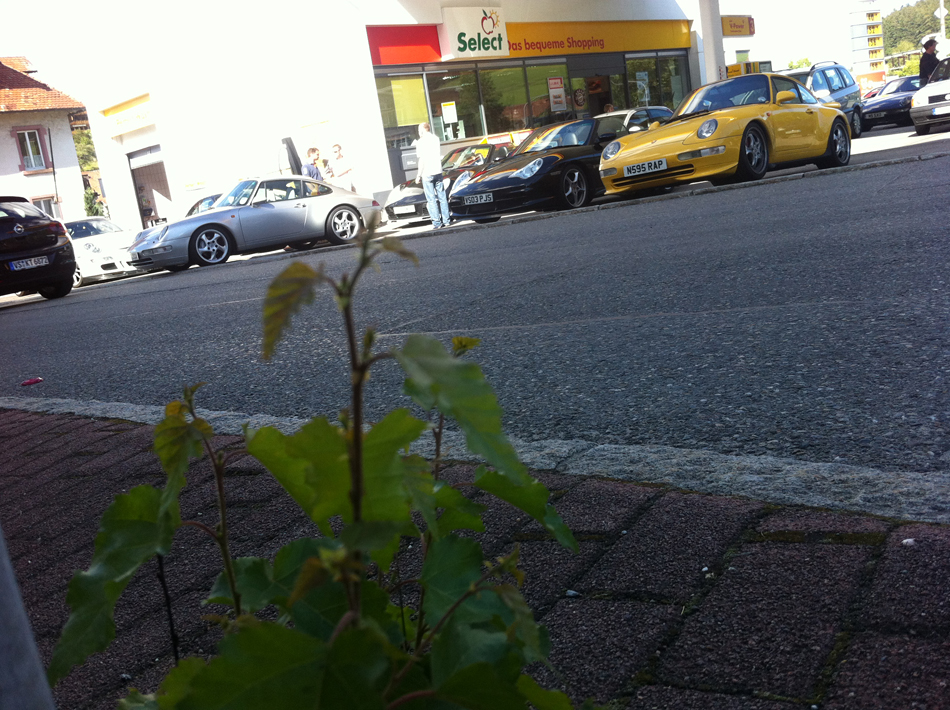 Out of the Black Forest we'd all deserved a breather. Much fuel had been expended too.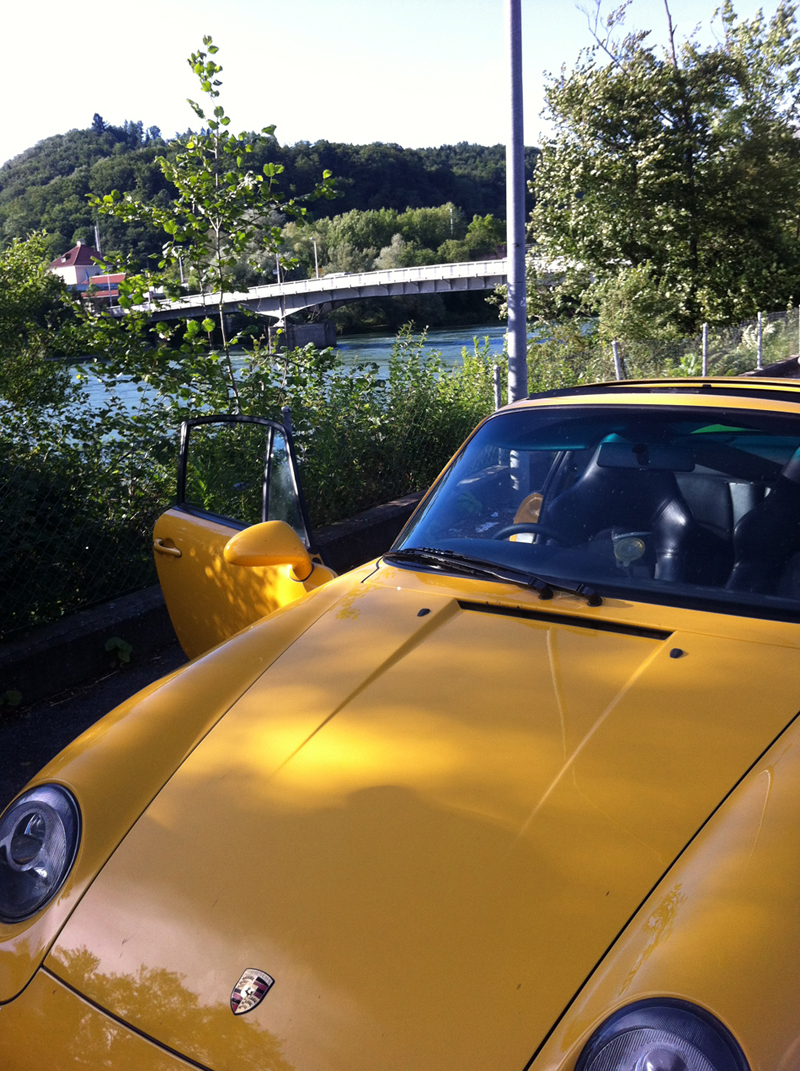 Crossing the swiss border with more than a little putter and pop on the overrun, we wondered what the home of the Cuckoo Clock had in store for us.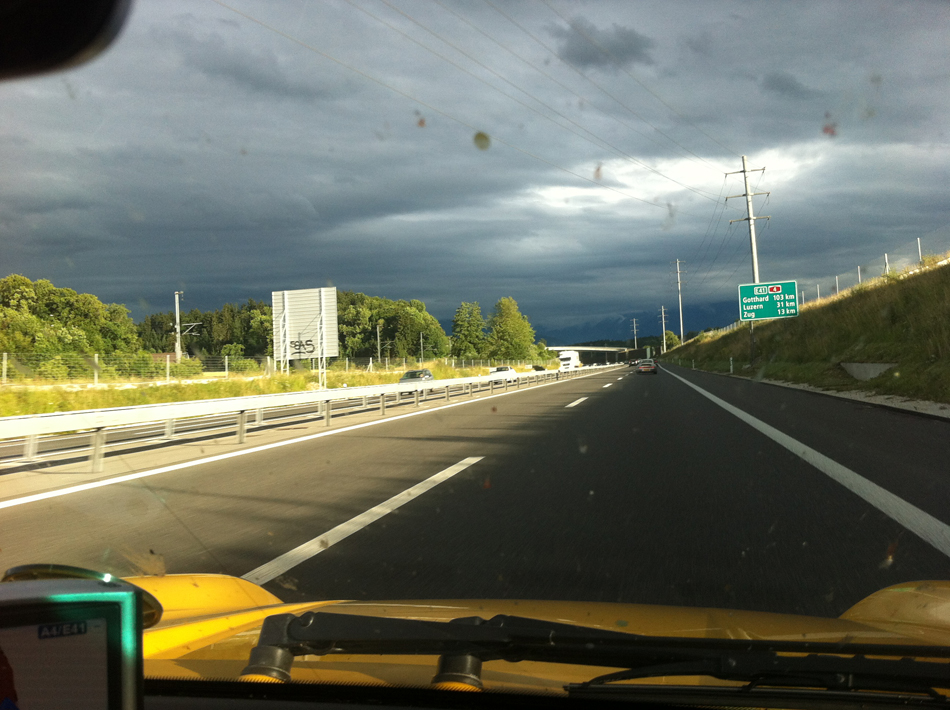 The end of Day 2, a motorway run to lucene. The scenery starts to become a little dramatic and foreboding in the distance and you you know you are nearing an altogether different type of place.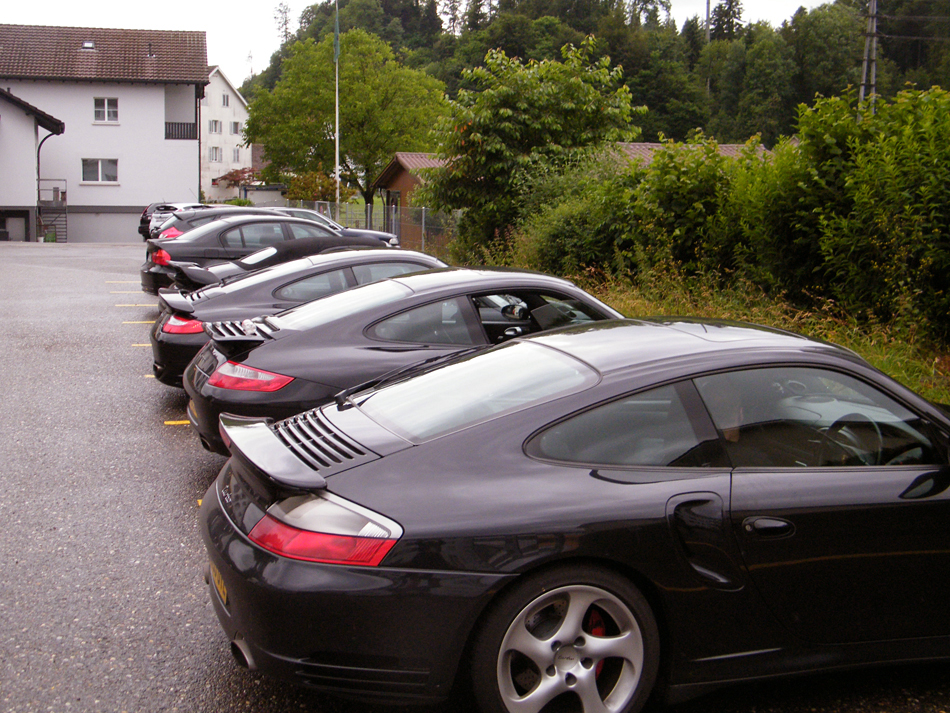 No shortage of BHP. If i'm not mistaken the 996 was tuned to in excess of 500 and the genII Turbo S speaks for itself.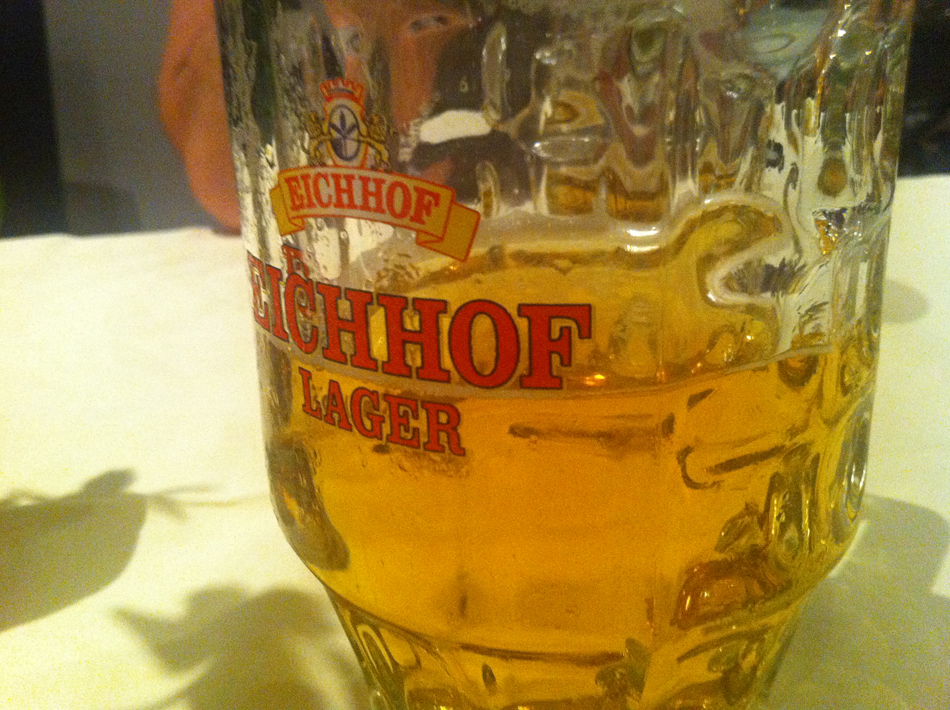 That night in the bar spirits were running very high and there was lots of frenzied talk about the amazing days driving and all the little happenings that had transpired. The mood was really buzzing and much bonding took place, happily assisted of course by the 44 beers consumed.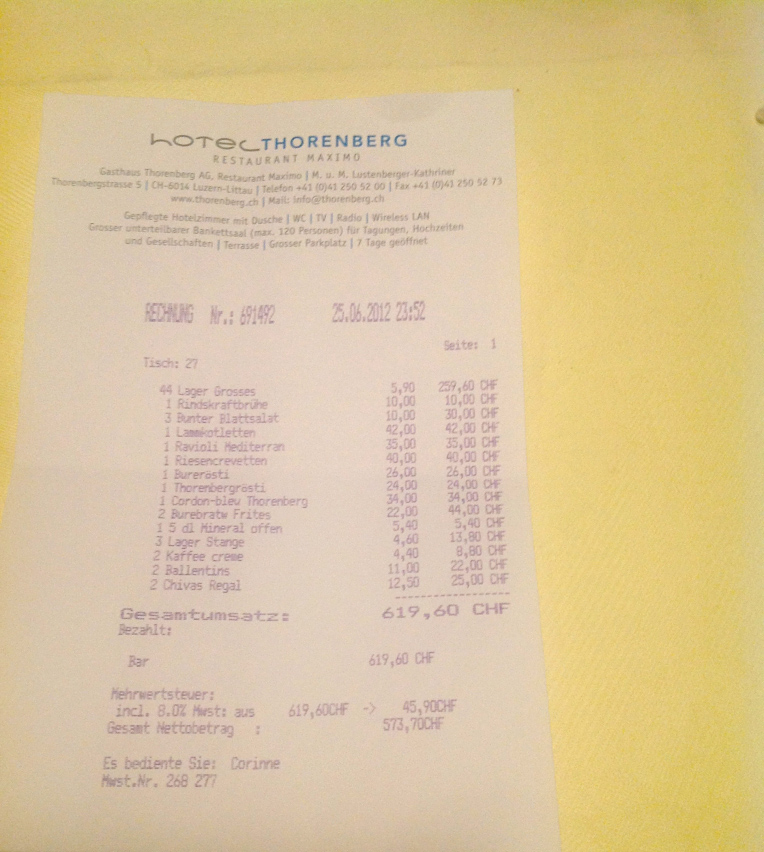 Day 3
'The Swiss passes'
Lucerne to Glarus
209 miles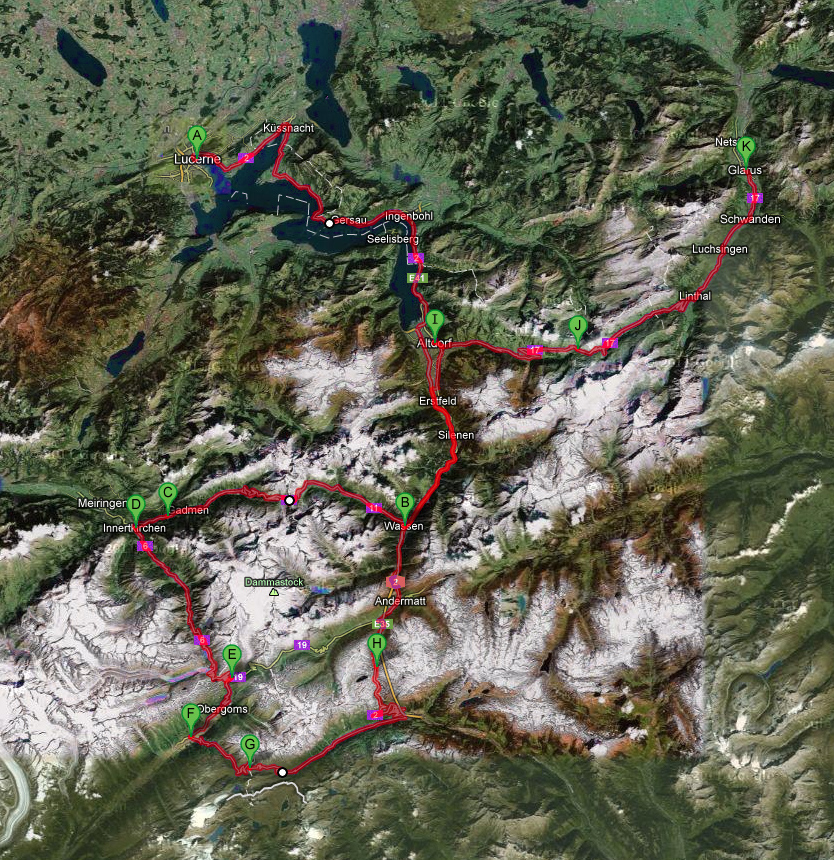 Day 3 was one of the big highlights. A huge loop through Switzerland's best, Susten pass, Grimsel pass, Nufenen, Gottard and then a finale at Klausen pass ending up at Glarus (we actually stayed in Weesen, a few miles further on).
Although we planned the trip for as late as possible to avoid passes being closed for snow (some of them were closed as late as may and early June in 2012), the forecast for the Tuesday was always pretty grim. Sure enough we awoke to more rain in Lucerne.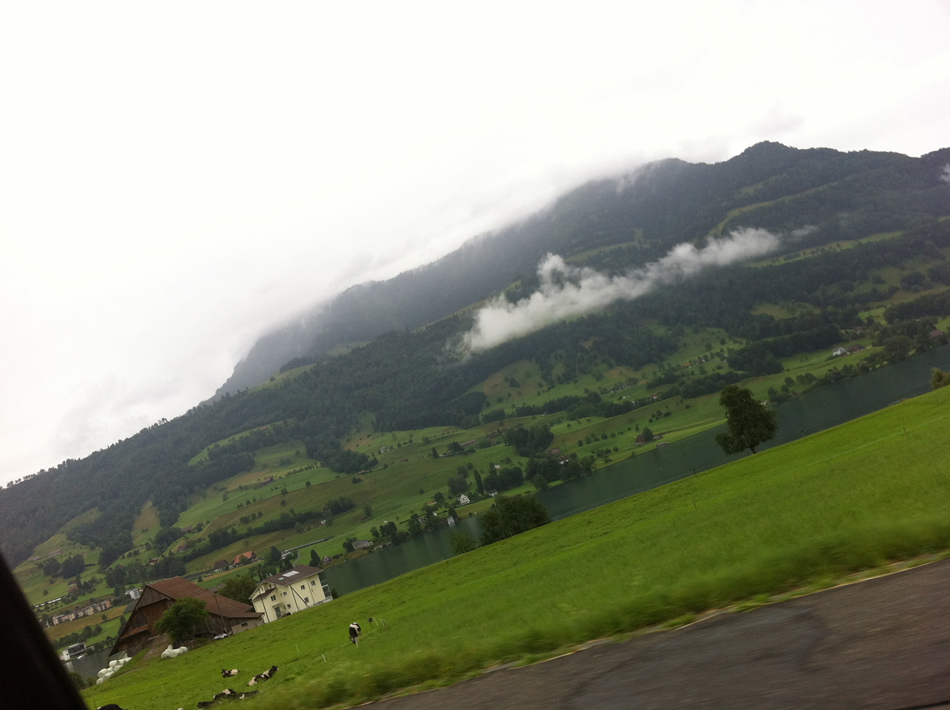 Heading south out of Lucerne you first get to sample the picture postcard prettiness of Switzerland.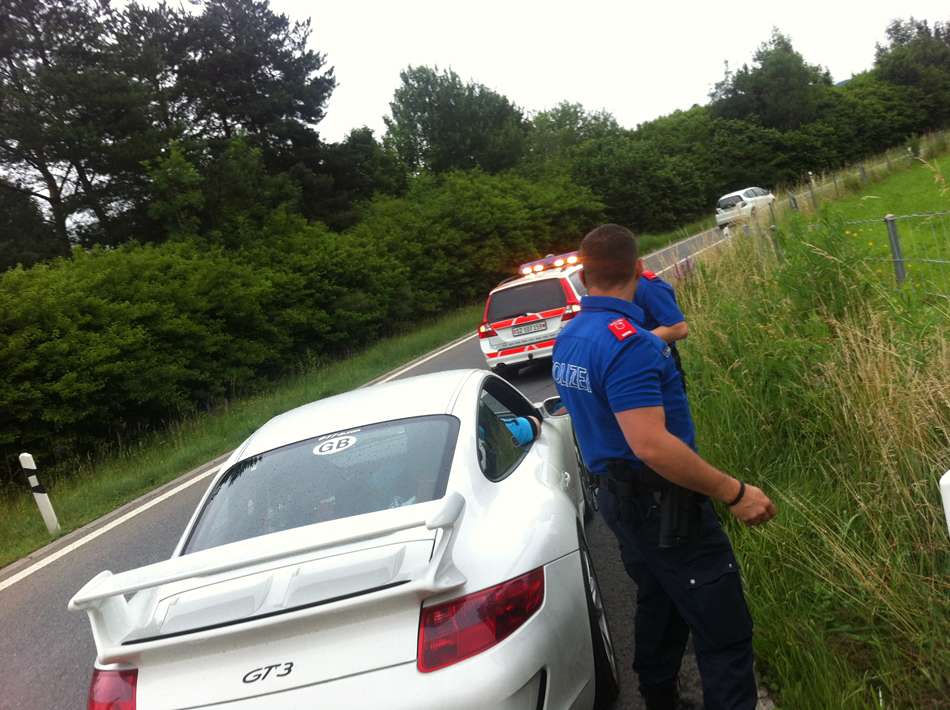 As we were checking satnav routes on the hard shoulder near Ingenbohl the police joined us and asked lots of questions. They spotted the radios as well and a few more of our number who carried straight on when they saw flashing lights. "Is this is a Gumball ?" they asked.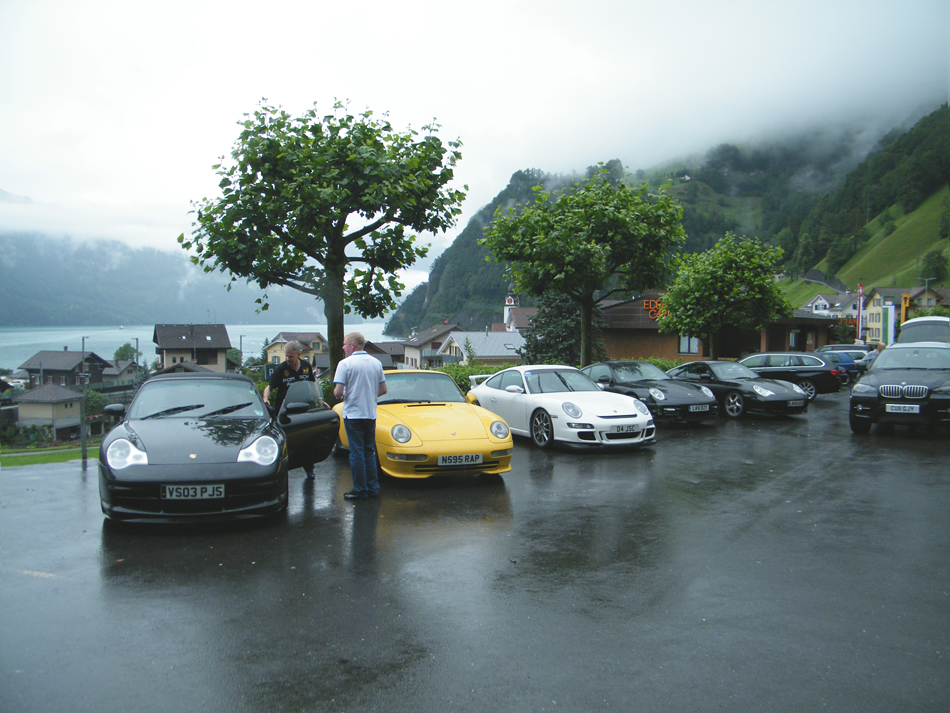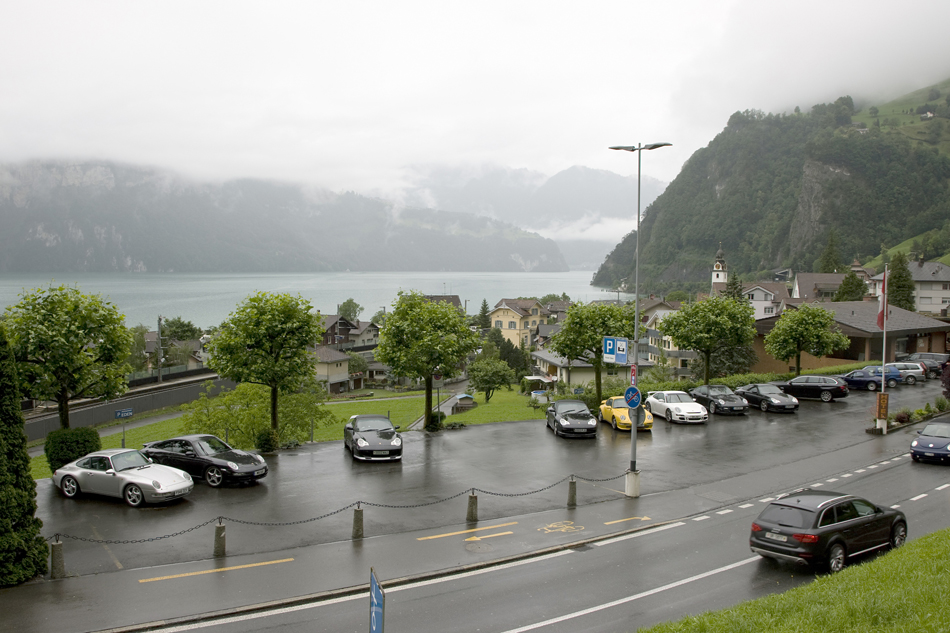 Soon after we regrouped.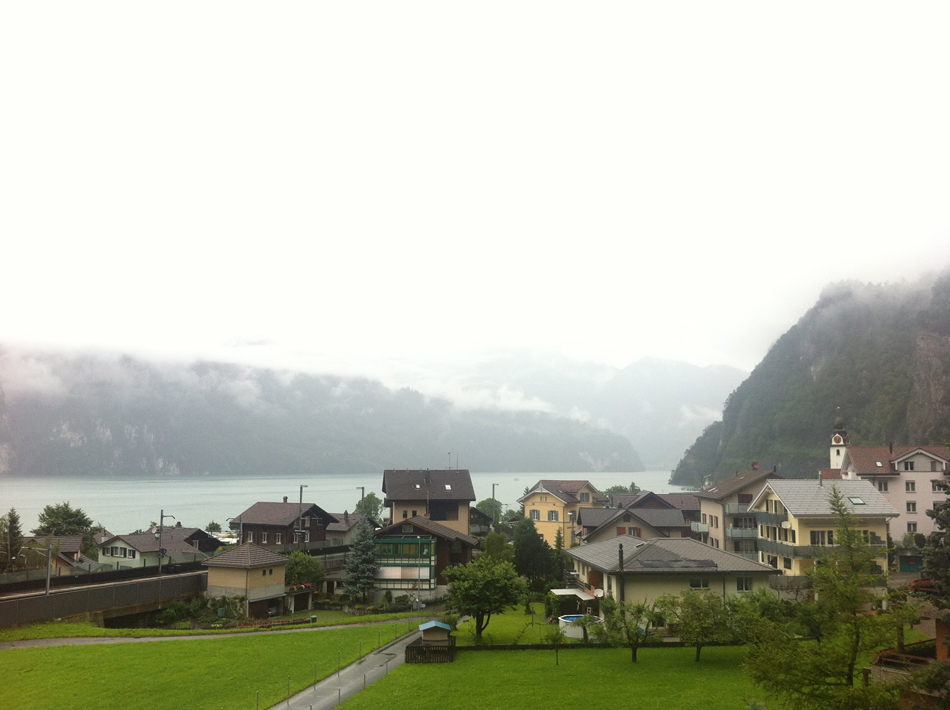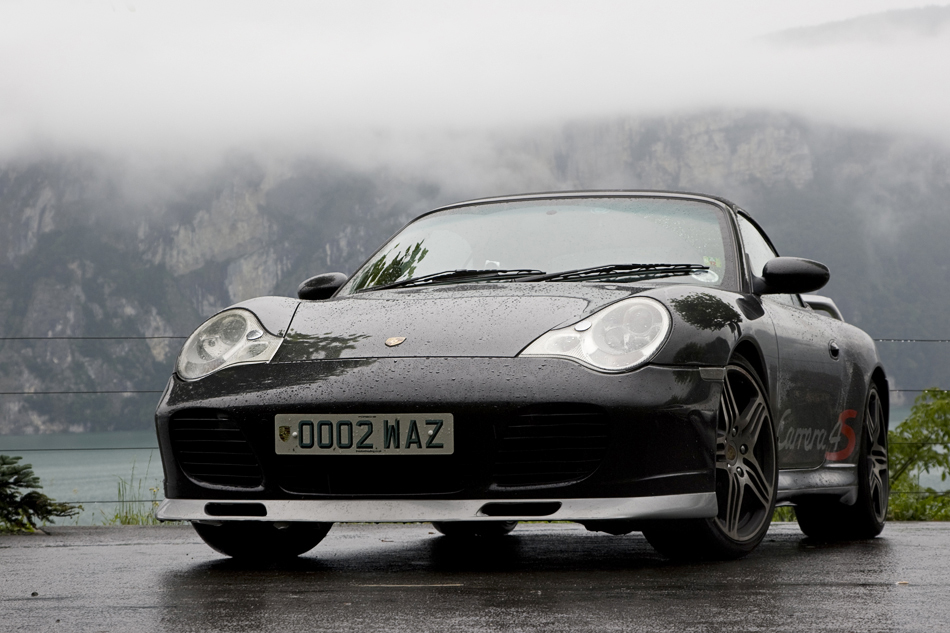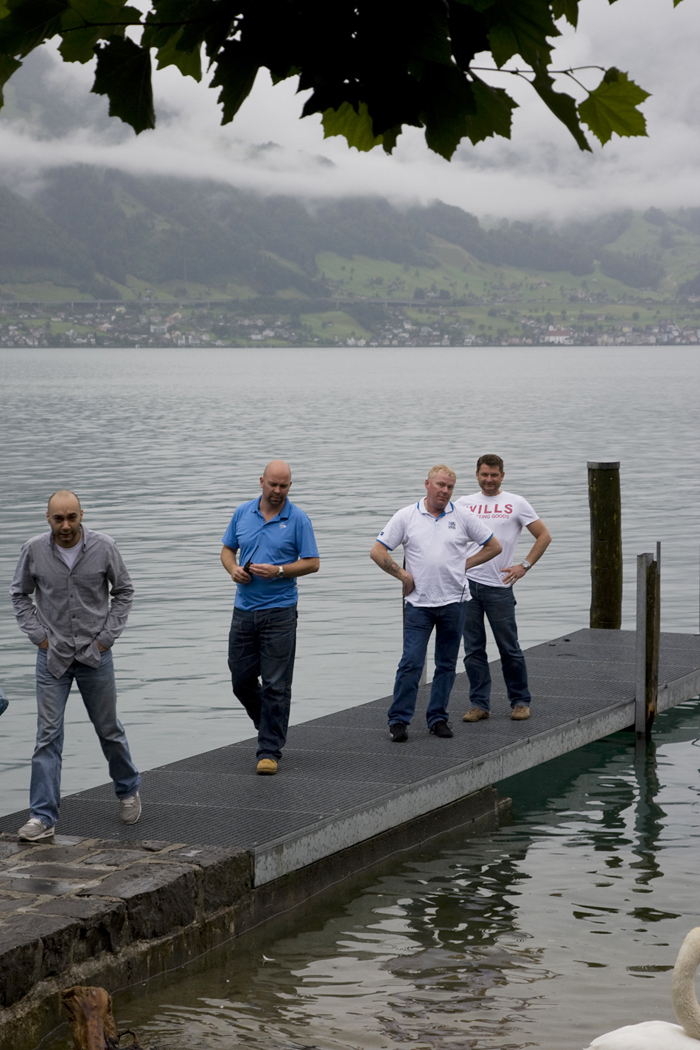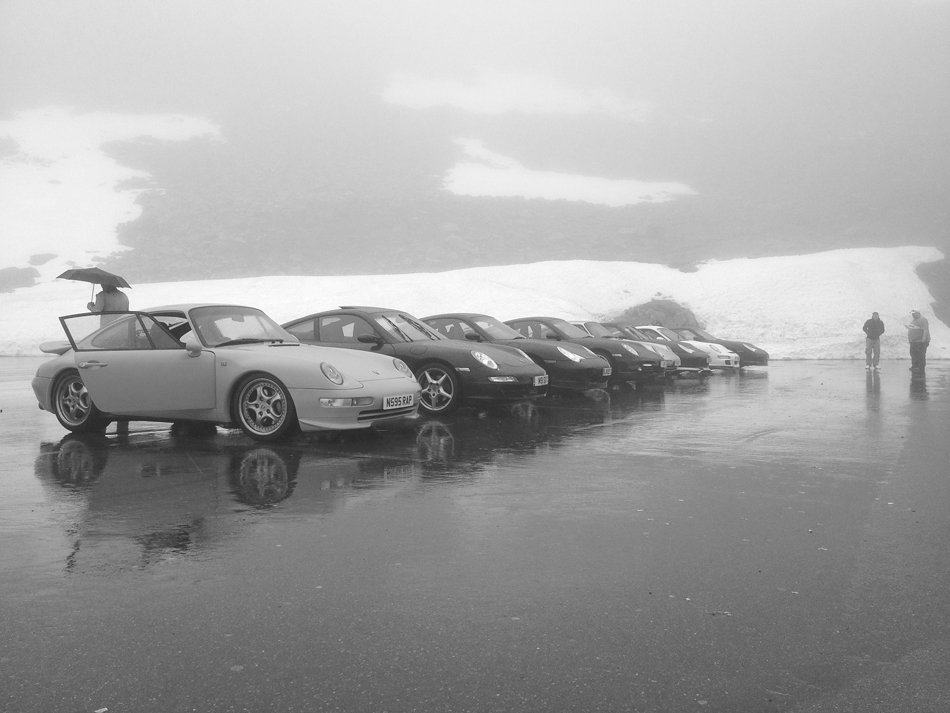 Our first pass was Susten in a westwards direction. As we climbed we were quickly into a giant rain cloud and we took it very very slowly. This wasn't really driving but sightseeing of a different kind. Shame that we couldn't see much either side of us but you did get hints here and there of just how high you were. It was quite an eerie experience this one, I have never seen so much rushing water before, tunnels with water running off the entrances like some sort of Flume ride, icebergs floating in lakes and snowcaps everywhere.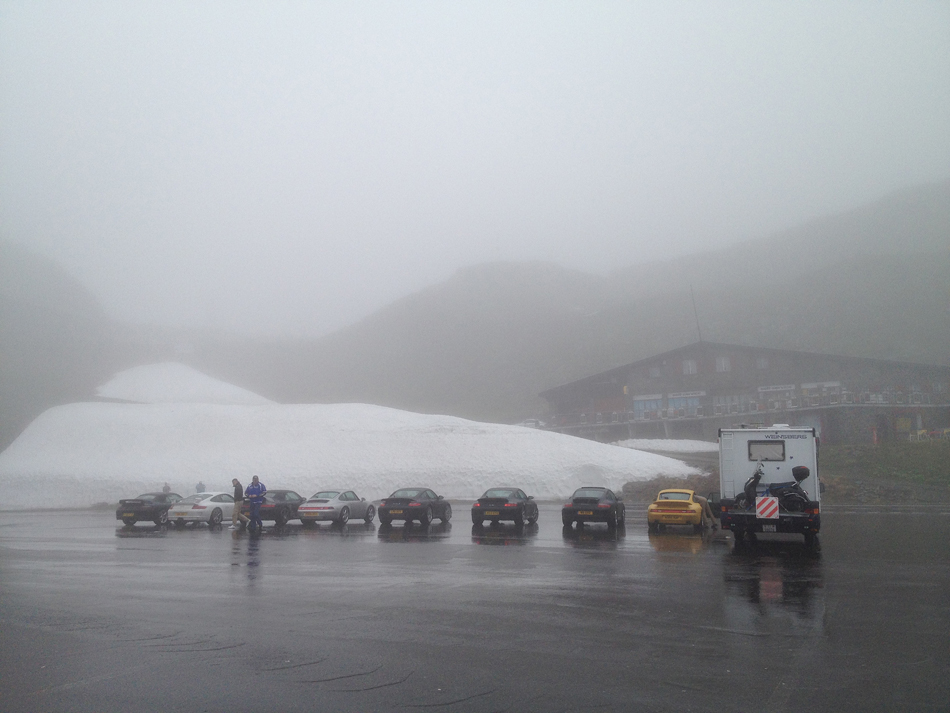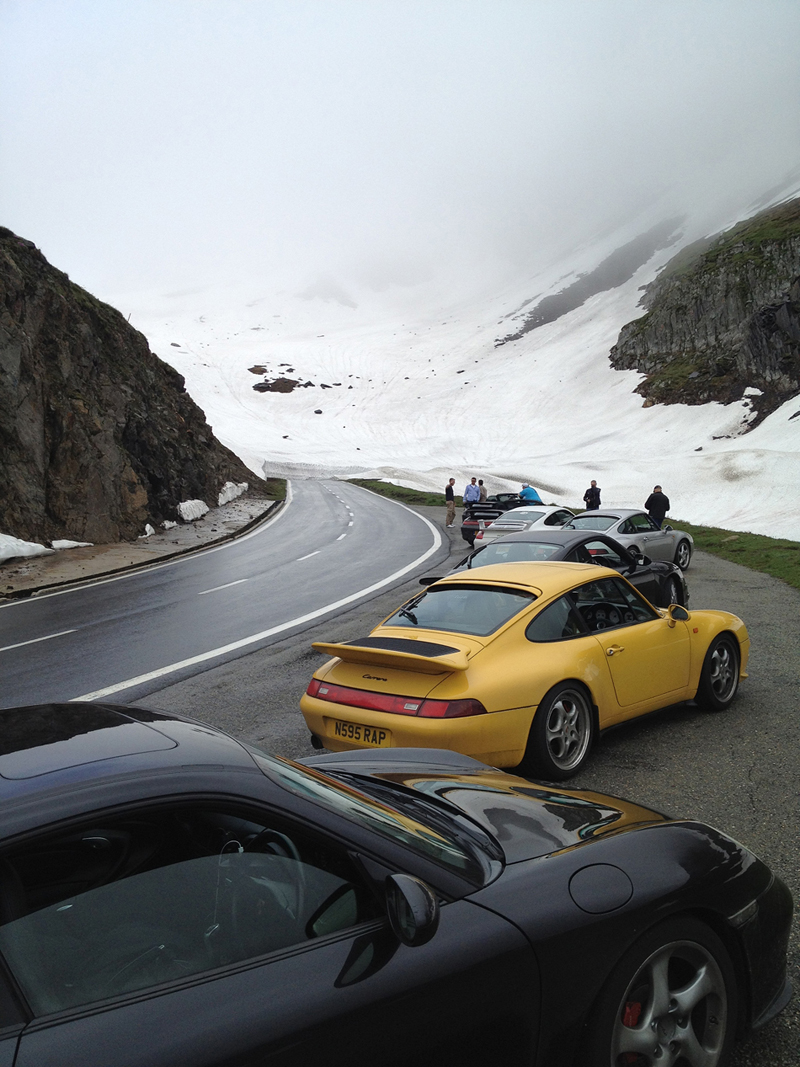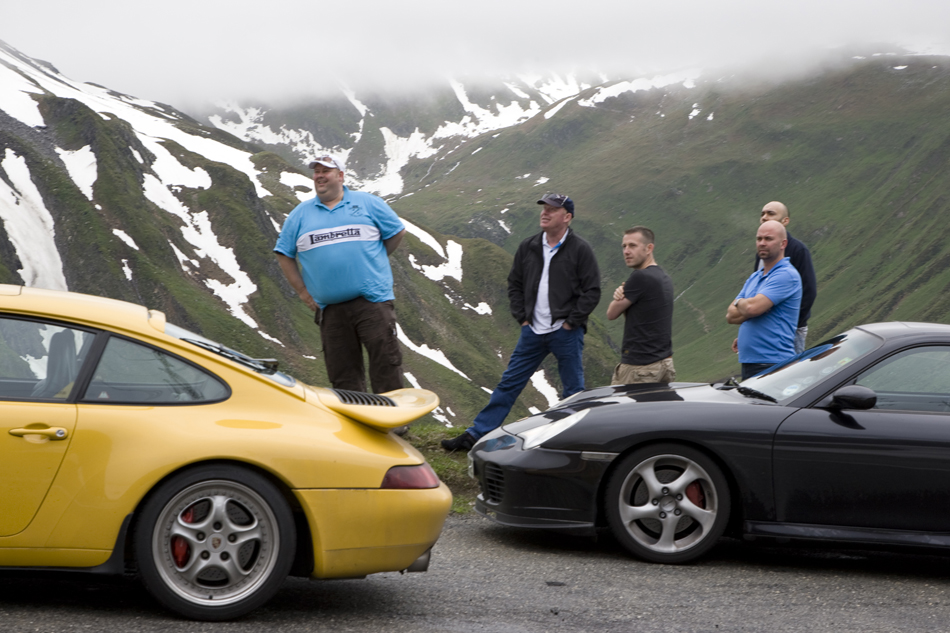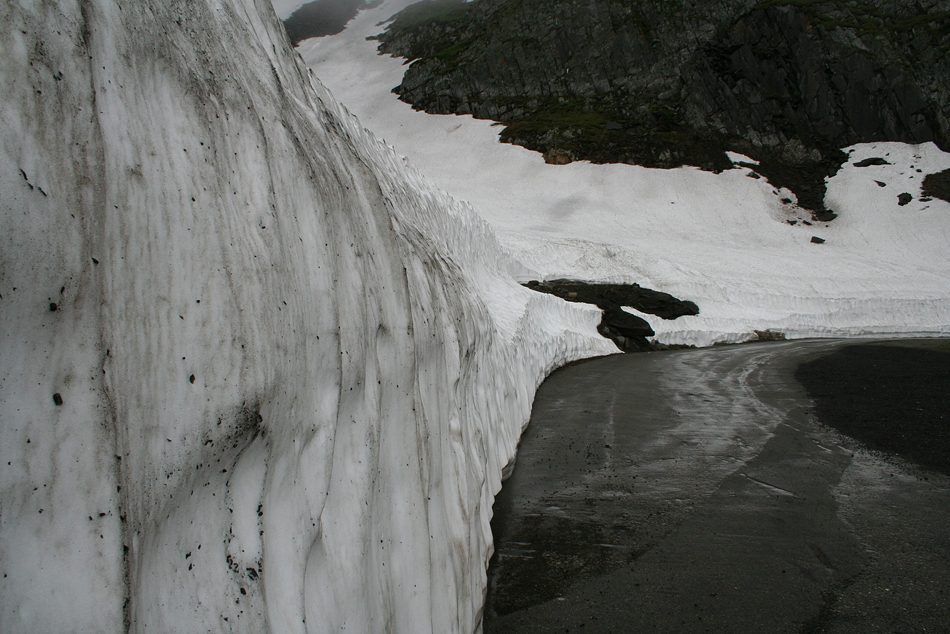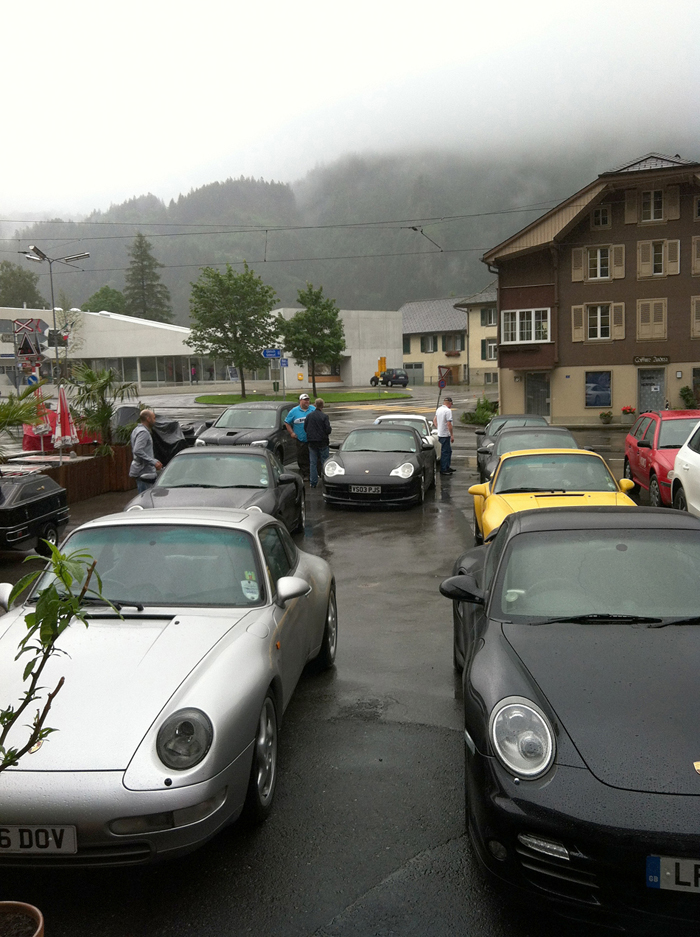 At Innertkirchen you drop down and then there is a cross roads and you take the left turn for the Grimsel pass. We elected to eat lunch here but if you don't like flies I don't recommend it.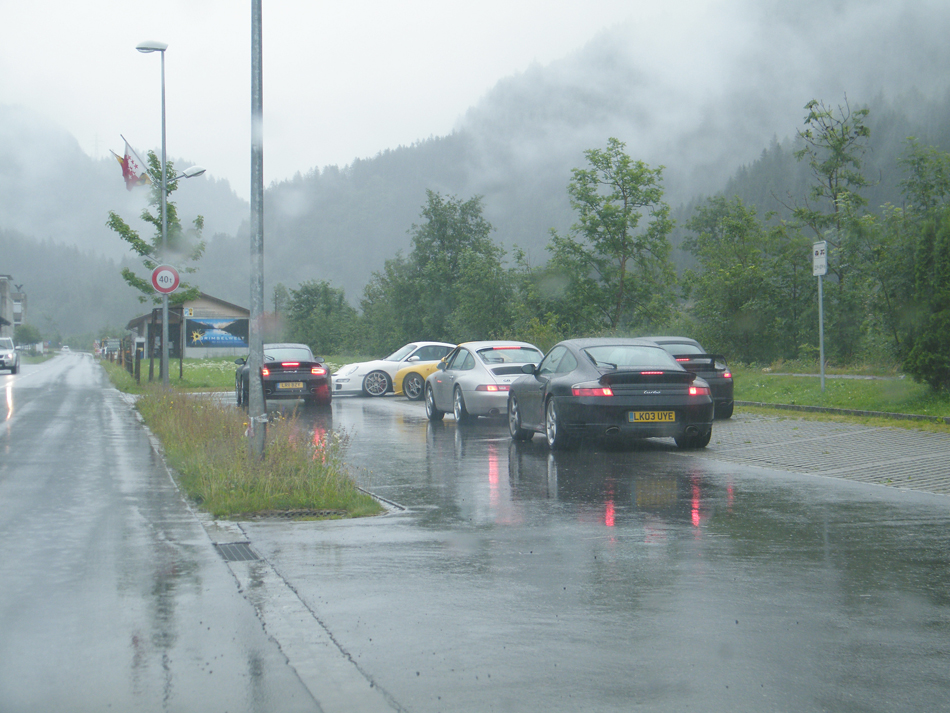 Quick fuel stop before leaving Innertkirchen.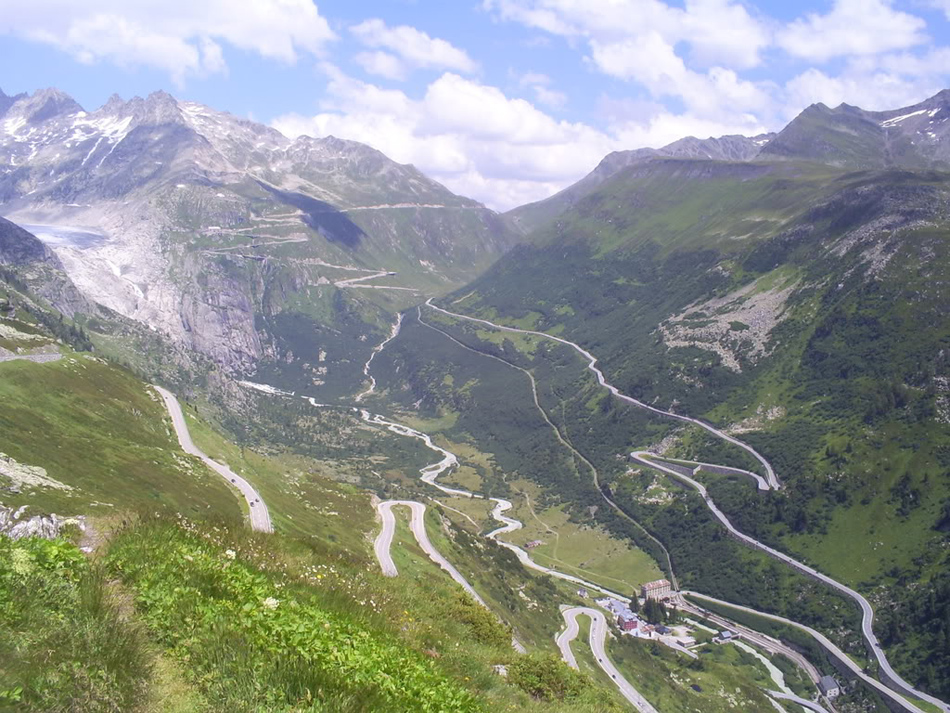 Grimsel pass although to be fair we never saw it like this !
My memory goes a bit hazy here. The grimsel was similarly wet but perhaps not quite as bad as Susten. We were just spectators here really but something happened on the way down toward Gletsch. The sun was trying its very best to break through, the air cleared and the standing water reduced a little. Suddenly we were picking up the pace and coming down this amazingly steep twisty section made of huge flat concrete slabs. This was our first moment of day 3. Carefully feeling out the grip we were able to brake harder and harder and start pushing in those hairpins. Like a long crocodile we were all in one long chain, snaking down this glorious section and really starting to get into a groove.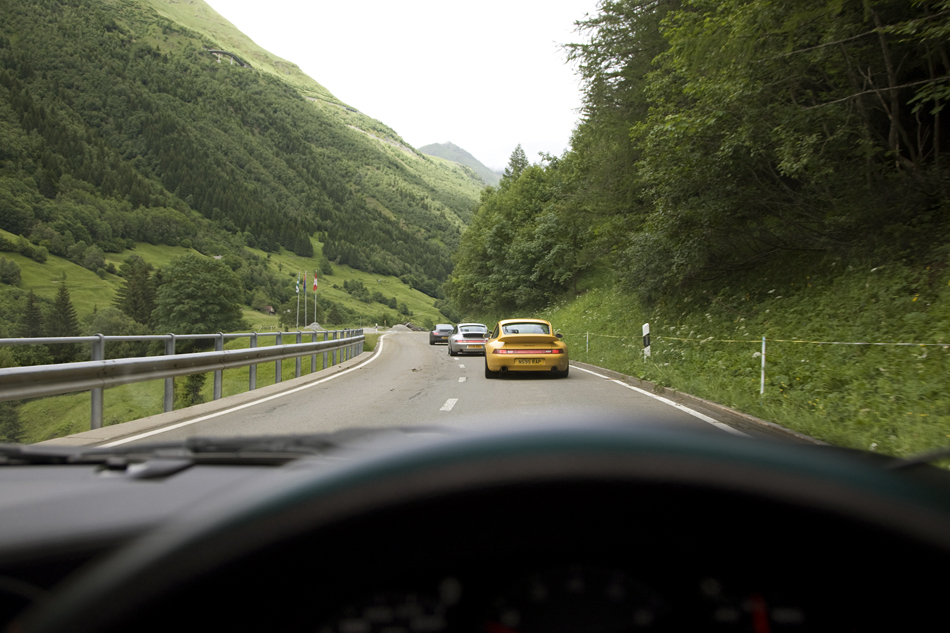 There was the southern section of the Furka pass and then Nufenen before heading east. I don't remember too much of this but what I do remember is Gotard.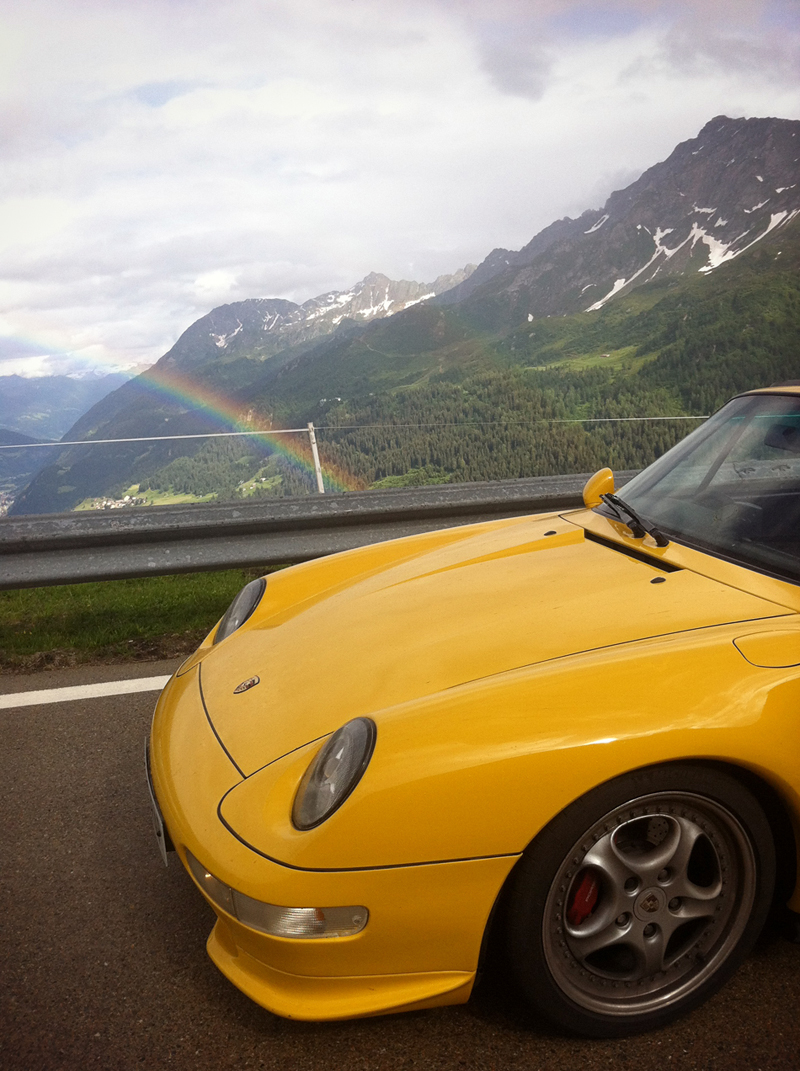 At Airolo you avoid the northern tunnel and instead weave your way upwards on the Chiusura Invernate, Initially this is a big wide main road with lots of medium speed bends and hairpins galore. It's very very steep, a wonderfully smooth surface and you are treated to spectacular views of where you have just come from. We had a double rainbow here, it was like we were journeying over the top of it.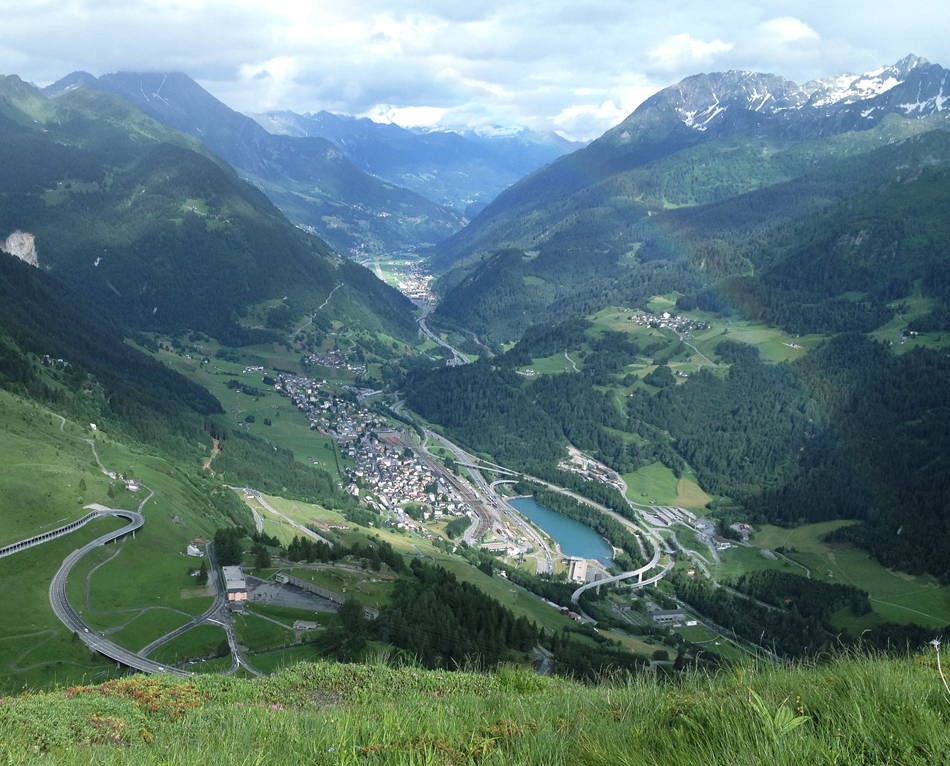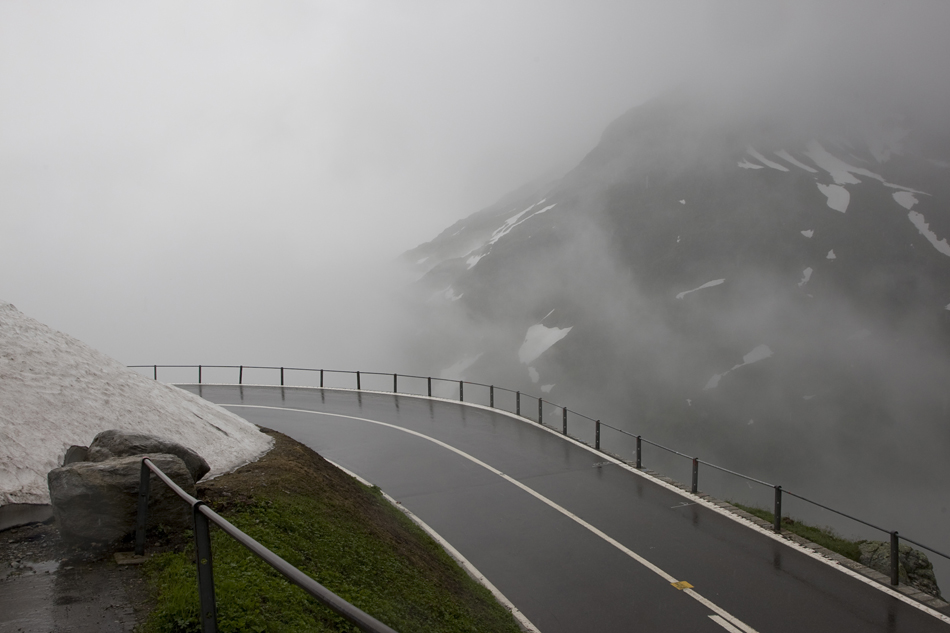 Gottard was a lot of fun. When we reached the top it went very very misty again as we entered another cloud. Visibility was less than 10m. More crystal green lakes with floating icebergs, rushing water running down into the roads and tunnel after tunnel. Very very atmospheric stuff.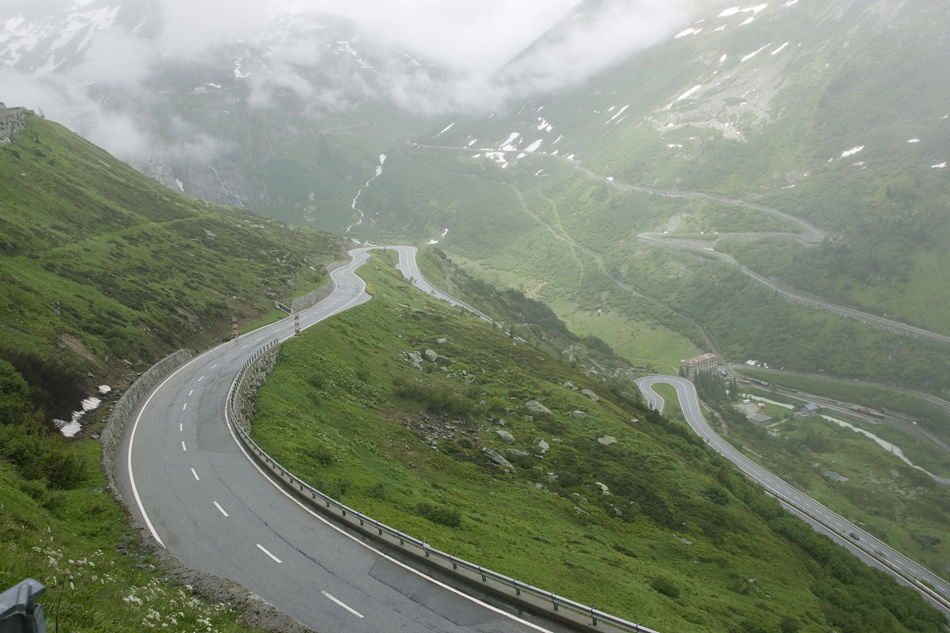 Heading north on the E35 motorway we didn't have a clue what lay in store for us. The driving opportunities had been sporadic throughout the day and the views and scenery heavily obscured for most of it. The Klausen though that took us right to our hotel was an incredible finale, more than any of us could have hoped for on a day like this.
Running east from Altdorf it steadily climbed and soon became narrower and narrower. The traffic seemed to disappear very quickly and soon enough there wasn't an oncoming car for miles and miles. At first the road was very very twisty with kinks and hairpins coming thick and fast, sheer rock on one side and a sheer edge the other. The ground was still very wet and the drop to the right hand side was become increasingly more gobsmacking. This was almost like a tight welsh rally stage. It was quite easy to get into a rhythm and throw the car alternately left then right through an endless trail of S bends around rock cuttings.
At Unterschachen the road turned back on itself and became even narrower. Still no oncoming cars, just km after km of playground. At some point you snake back downhill toward the valley but truth be told I don't really remember too much of the small print. I just remember that I gave this the full beans and it was almost epiphanic as a driving experience and a huge welcome release of energy. This wasn't the Black Forest, it was much more visceral and raw, all arms and elbows, more like grinding on a skateboard, carving up the rain sodden road with aggression and verve. This was a workout, a deeply satisfying one.... only a few sleepy Swiss cows creating a brief obstruction. Highlight number 2, the incredible Klausenpass.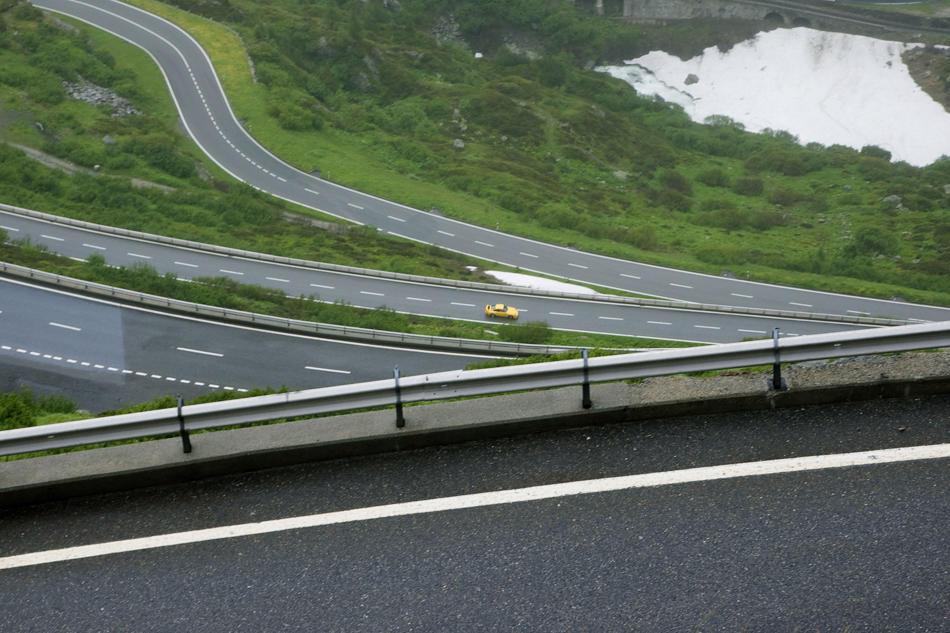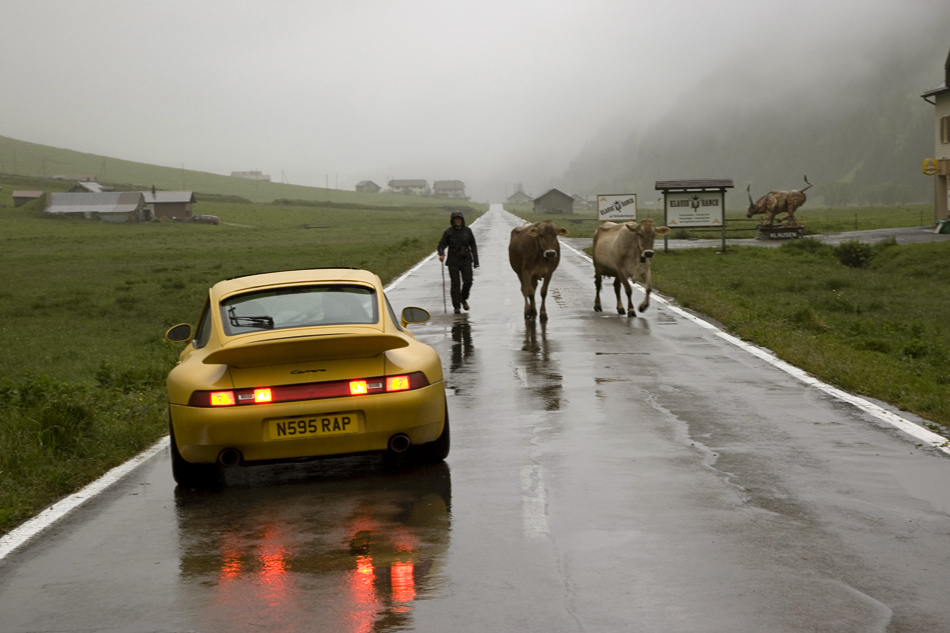 Just like trackdays, by then end of the wet day 3 I surmised that I'd probably had more fun than if it had been dry. Wet driving asks more questions and you have to transact with the road at a much more intense level to go quickly. You can't take grip for granted, nor braking, traction or your car's overall benigness. I was glad day 3 had been largely rain soaked ... it had made for a depply satisfying days driving.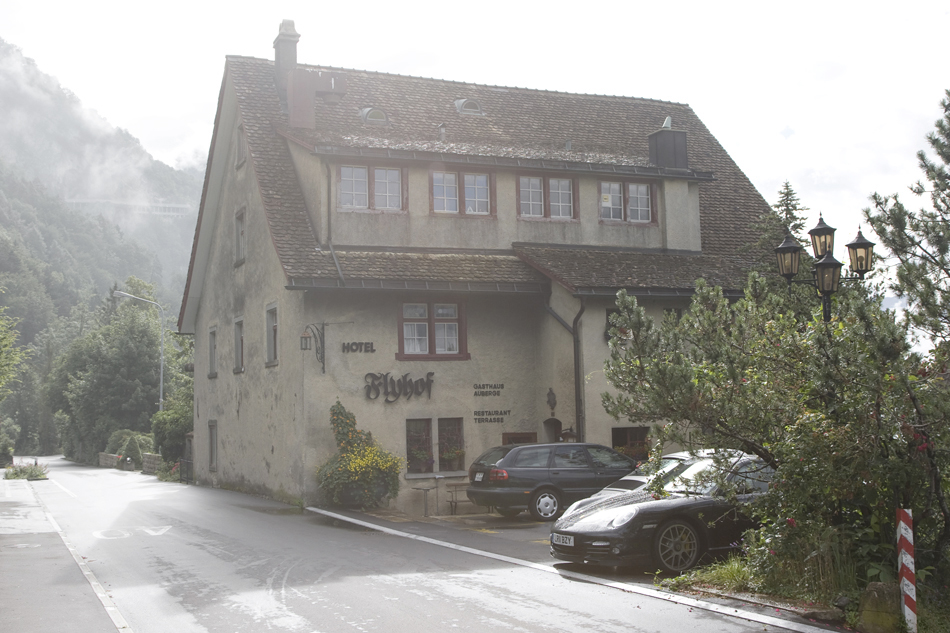 Flyhof hotel in Weesen.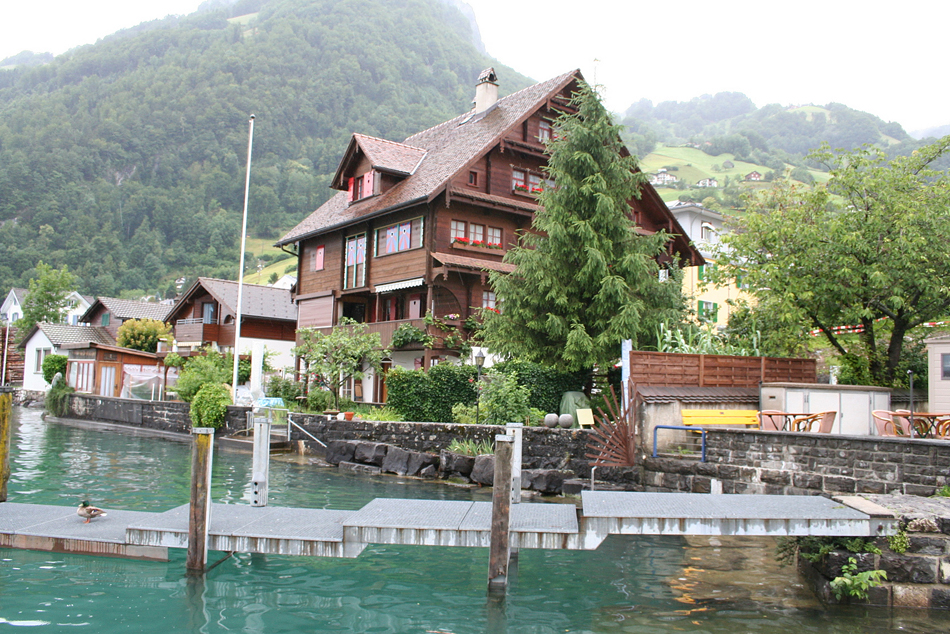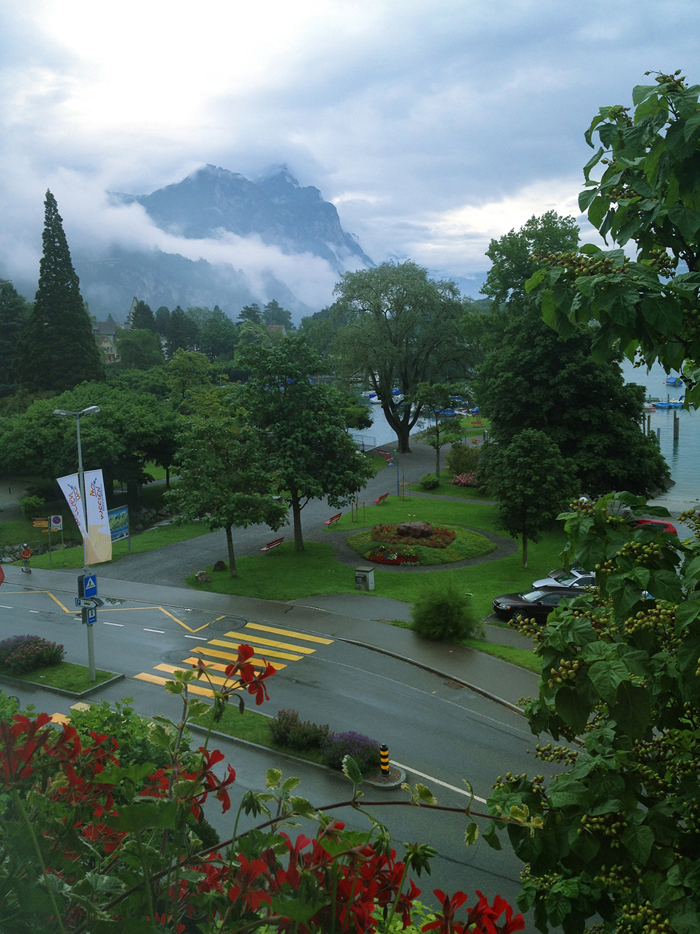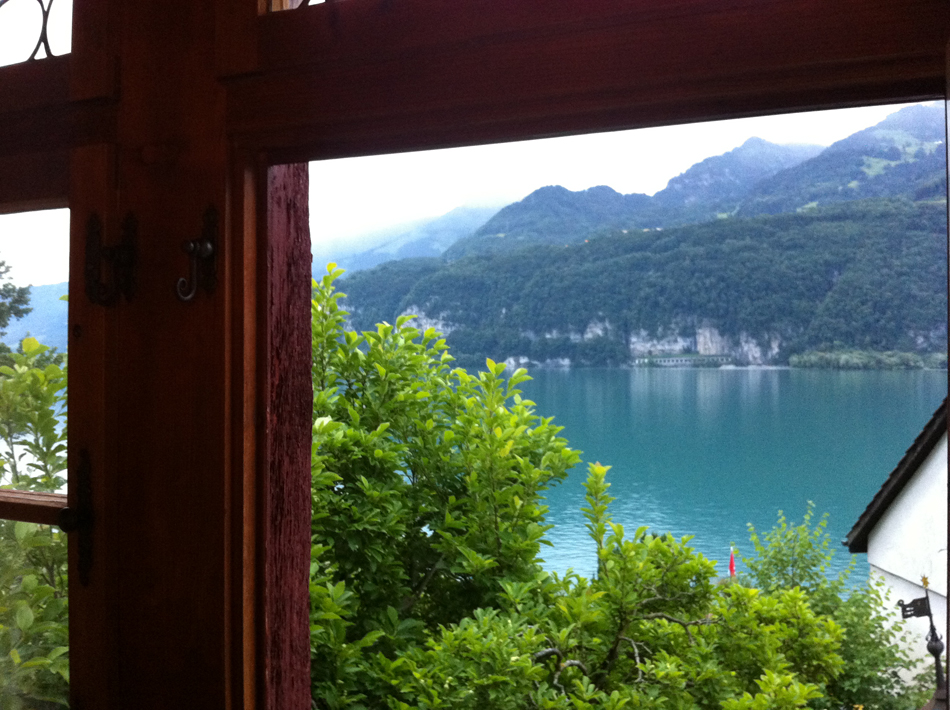 Room with a view, looking out over lake Walensee. As I put my head down that night it struck me that I was probably in the safest place in the world. Switzerland has that sort of feeling I suppose. Its a good and bad thing though at the same time.
Day 4
'South to the lakes'
Glarus to Lugano
179 miles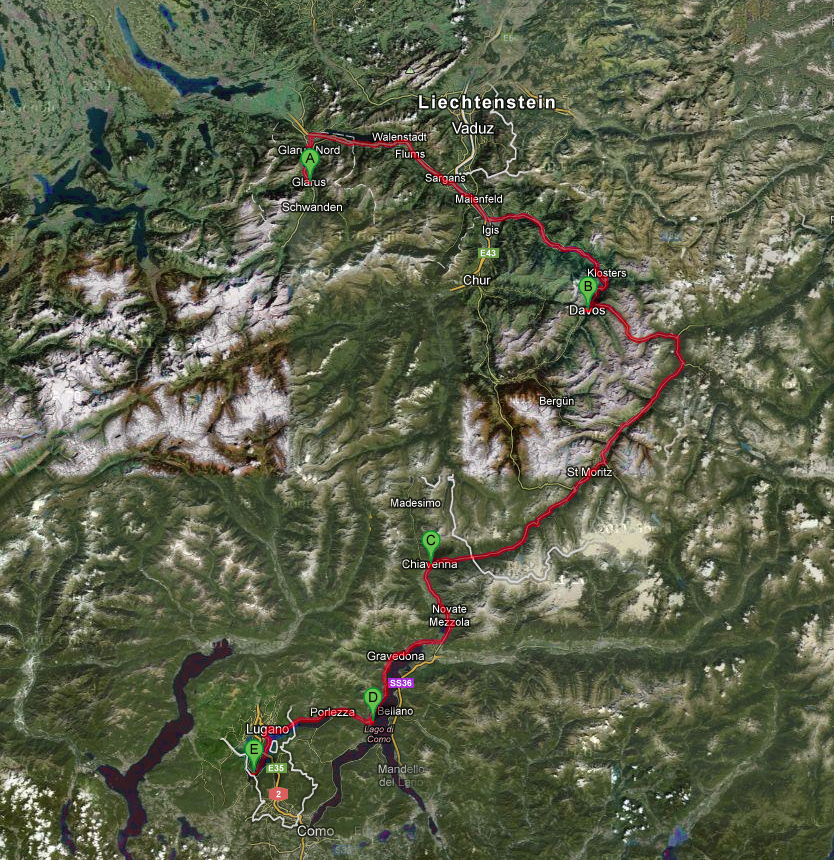 Day 4 was a less than ideal route really to get us down to the Italian lakes more than anything. I tried to incorporate a few known roads into it but compared to other days it was one of the less feature laden. Having low expectations though is a great recipe for fulfillment and Wednesday's driving did not disappoint, not by a long stretch.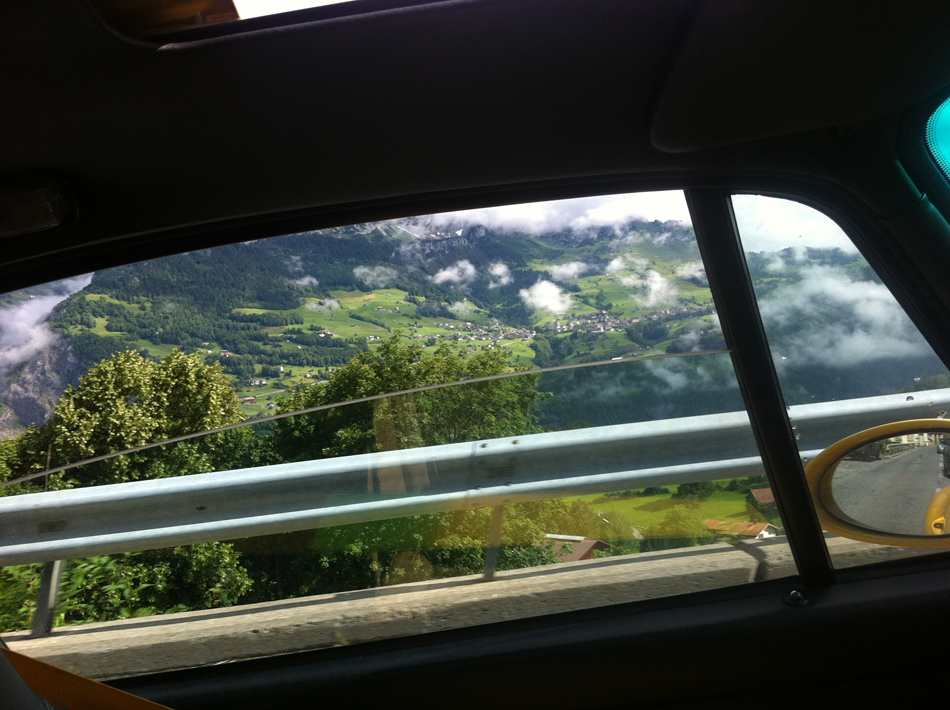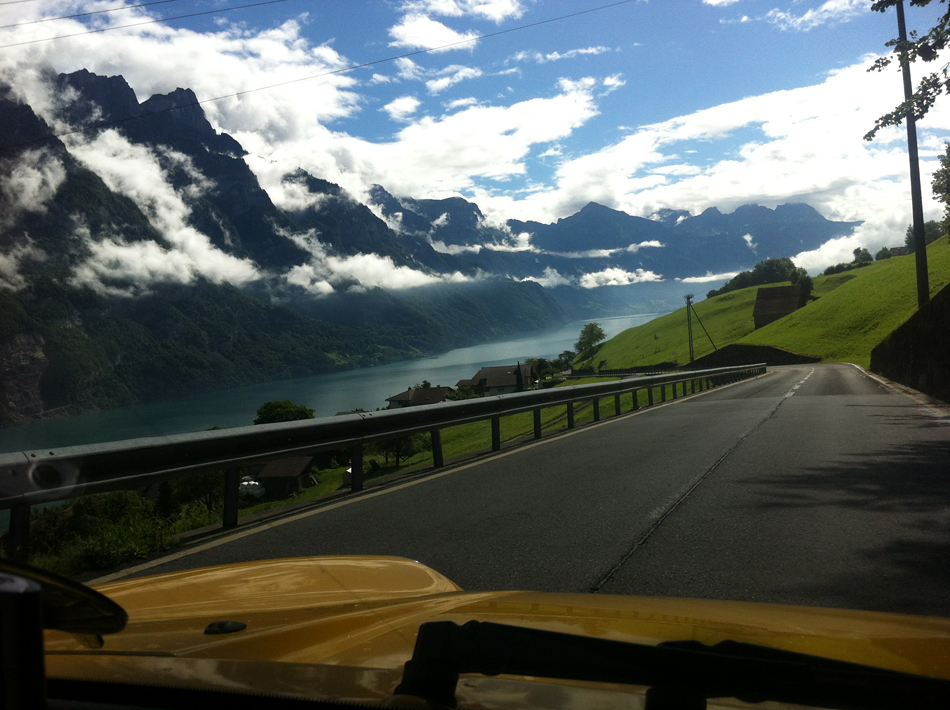 Incredible scenery at first travelling east by the side of lake Walensee. Another bright sunny day and in fact, by the time we hit Italy the weather was positively scorching.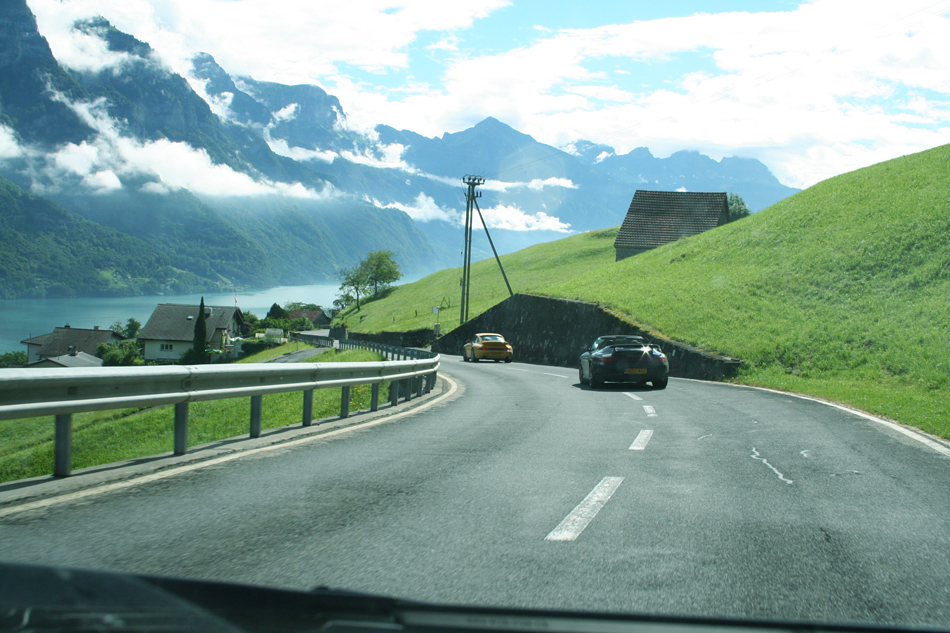 The road to Davos.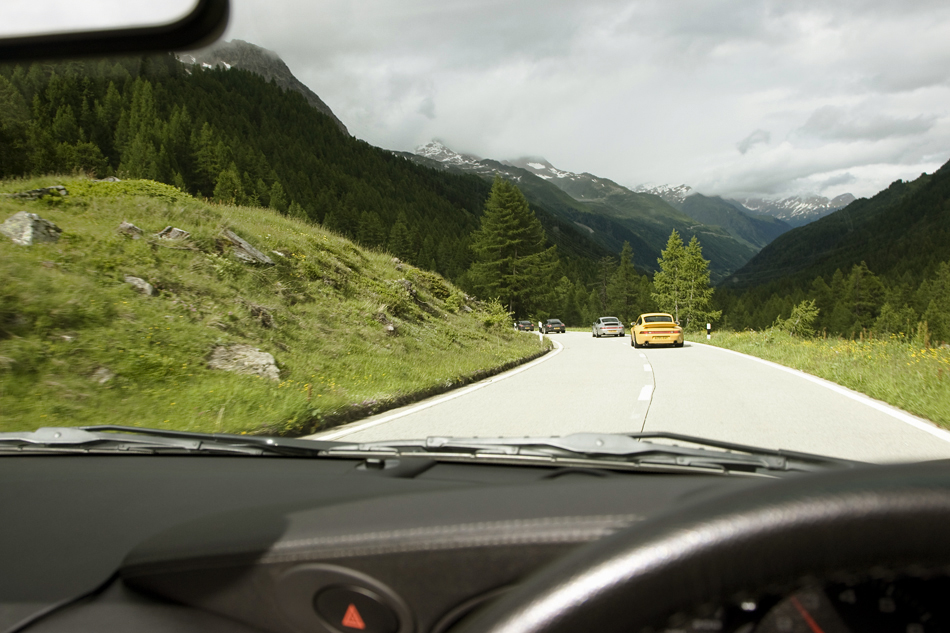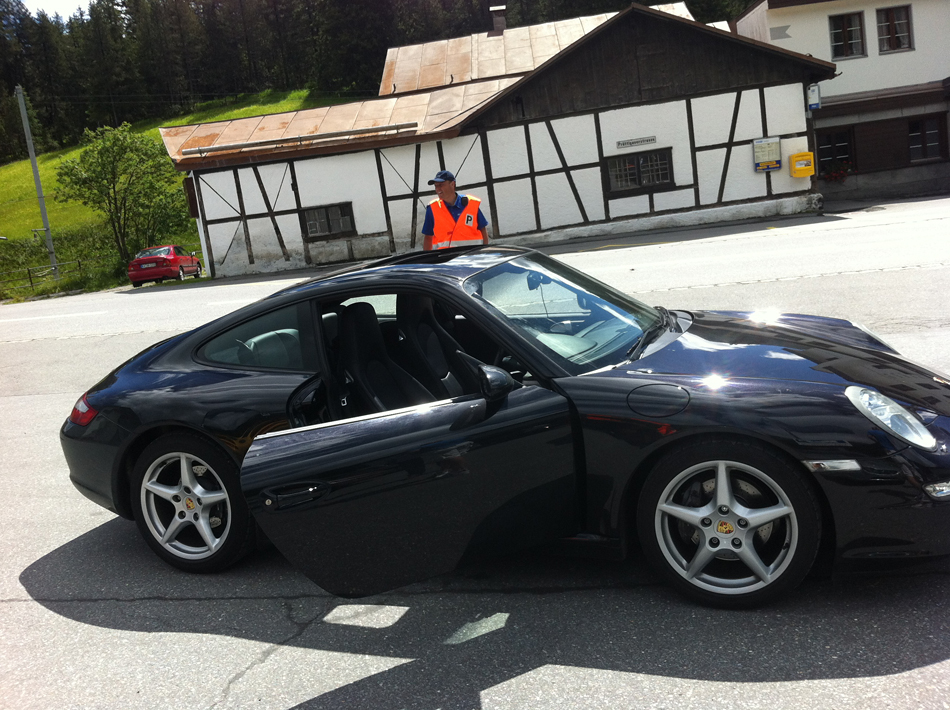 Fairly uneventful this first stretch. When we got to Davos we were warned of a speed trap but the authorities pulled us over anyway. Don't travel in groups would be my general advice.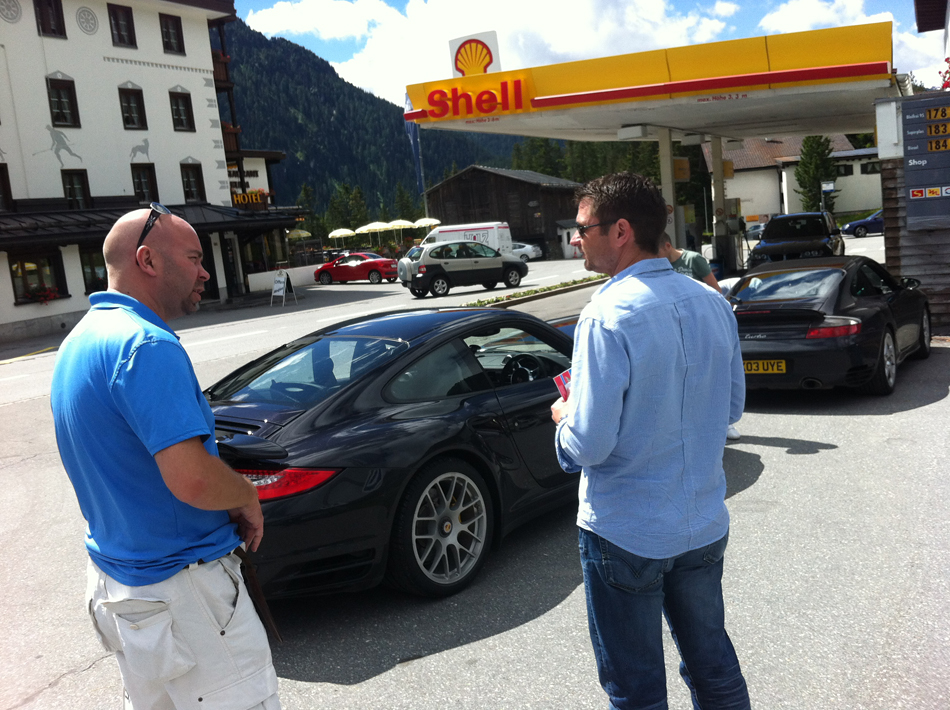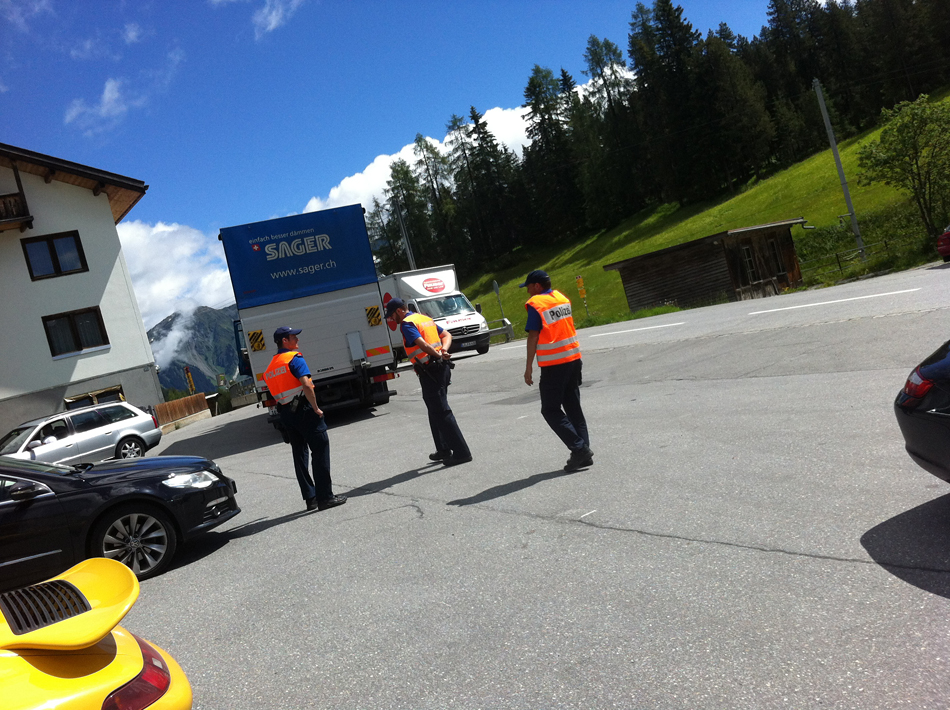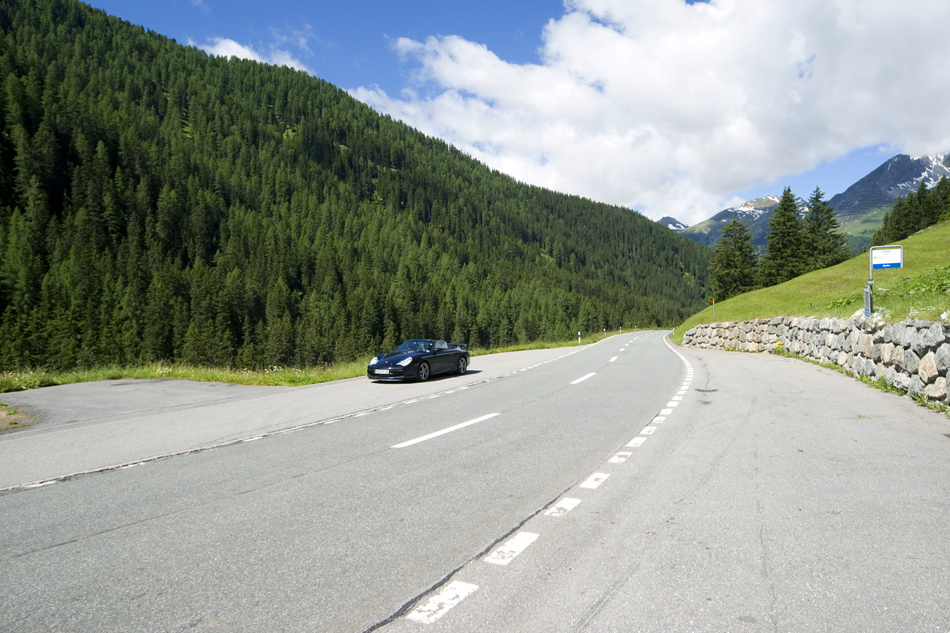 East out of Davos you have the famed "Top Gear's best road in the world". Their route was Davos to Stelvio and although they say they head south out of Davos they actually head south east and the Fluela pass is the miles and miles of driving heaven they find. The surface is very very smooth, the scenery is great and there are a lot of tight sections but being honest it wasn't one of my highlights. In fact there was better to come just on our route for this single day.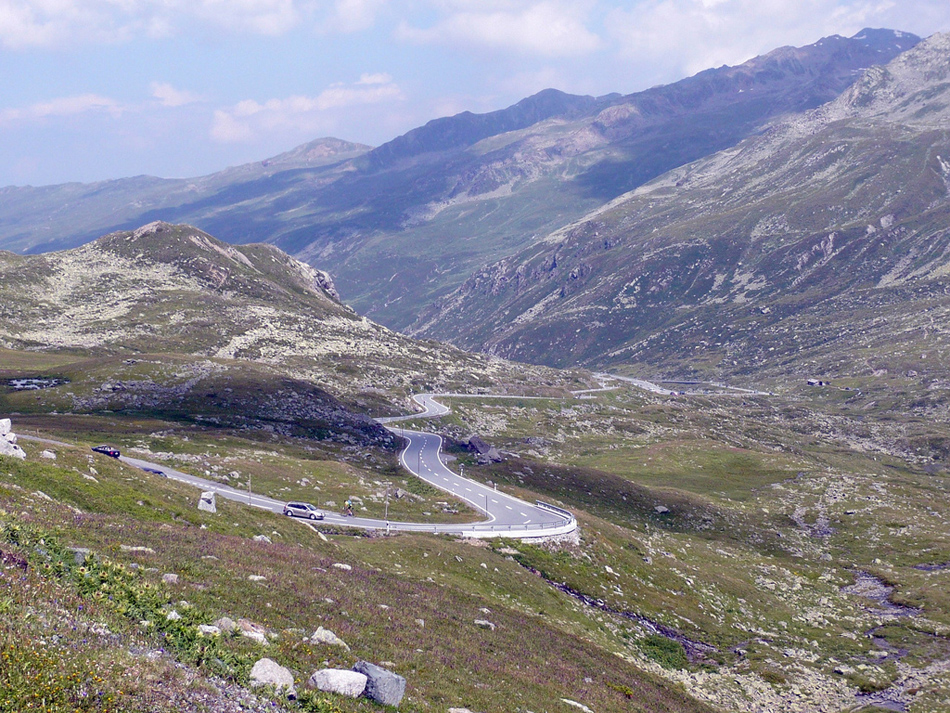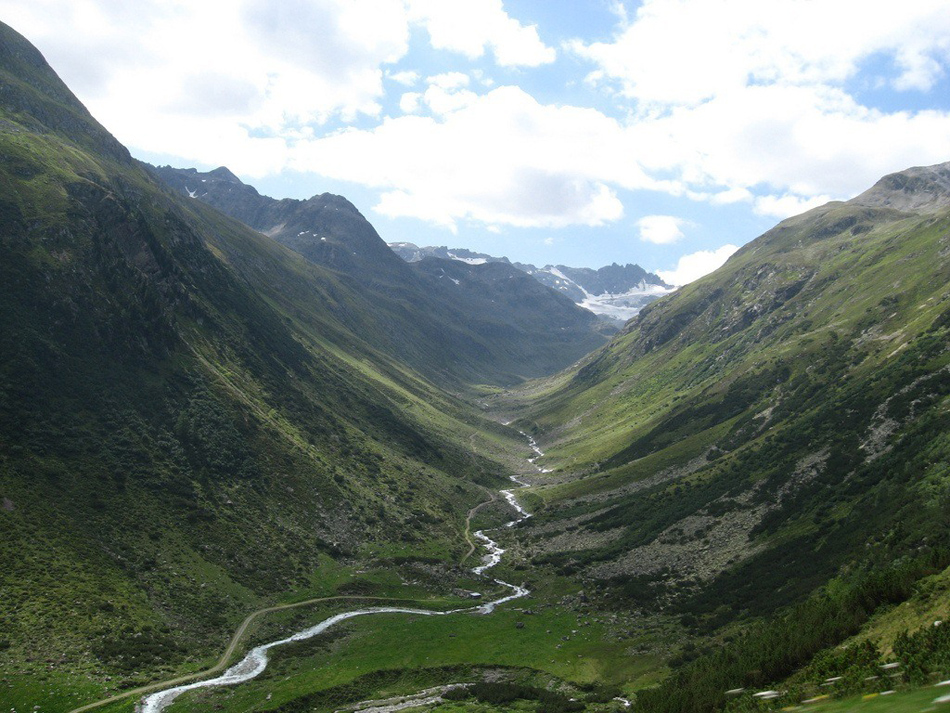 Fluela pass.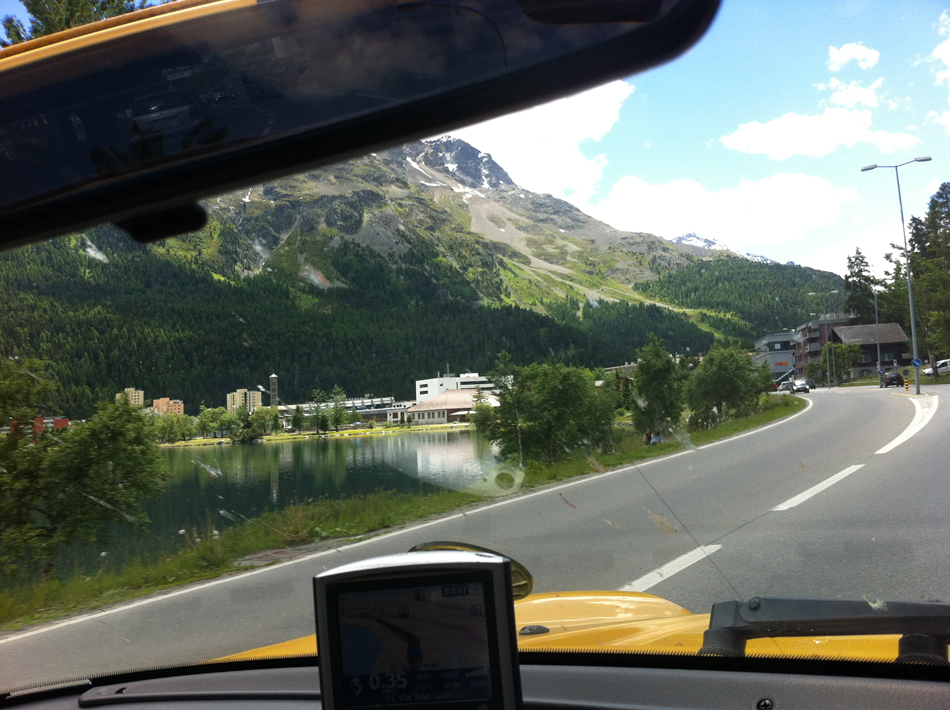 Turning south west at Zemez you soon come to well known resort of St. Moritz. I've never been to St. Moritz before but found it hugely appealing. I must come back here some day.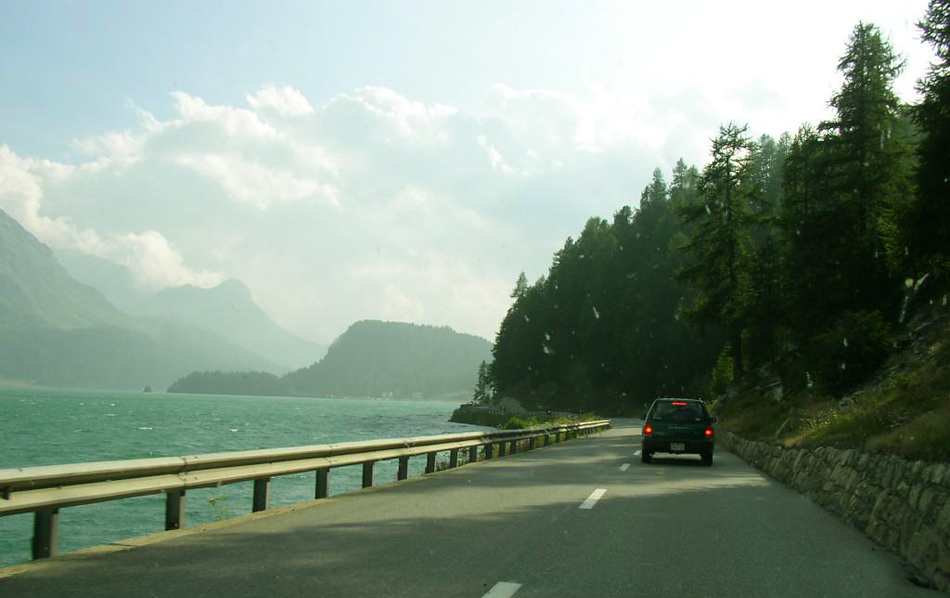 Leaving St. Moritz and continuing south west you go past lake Silvaplana and lake Sils which are on your left. This was an incredible piece of road, very very fast with an amazing setting by the water and lots of sheer rockfaces on the right hand side. The bends were mostly medium speed sweepers and there was plenty of downhill towards the end. I took this road in tandem with a standard 997 and we had an absolute blast. I'm not sure this road is mentioned much on the internet but be sure to investigate if you are in the area, it was definitely my first highlight of the day.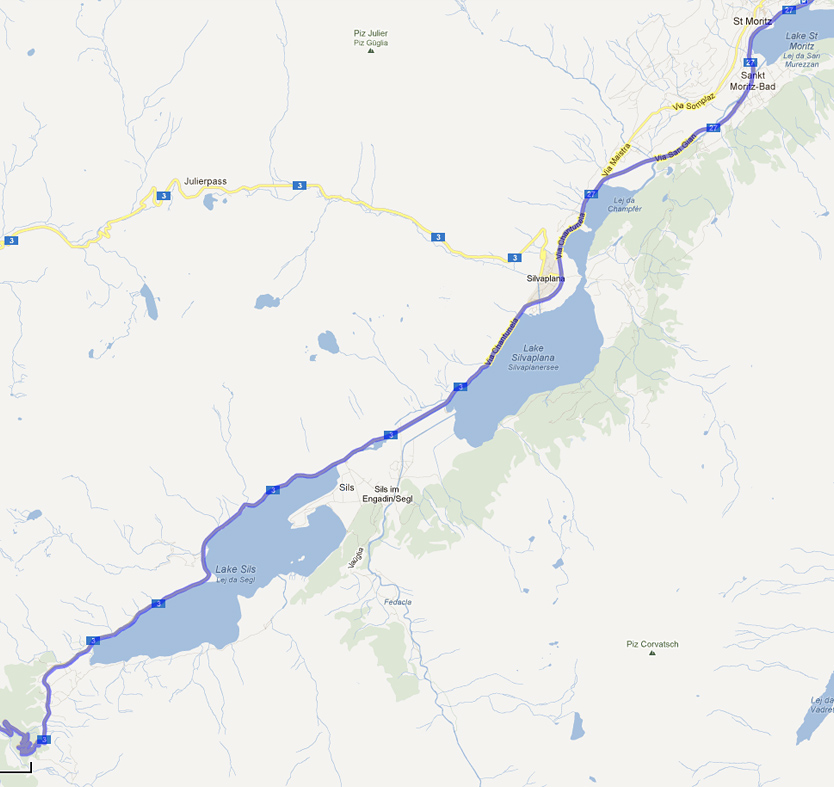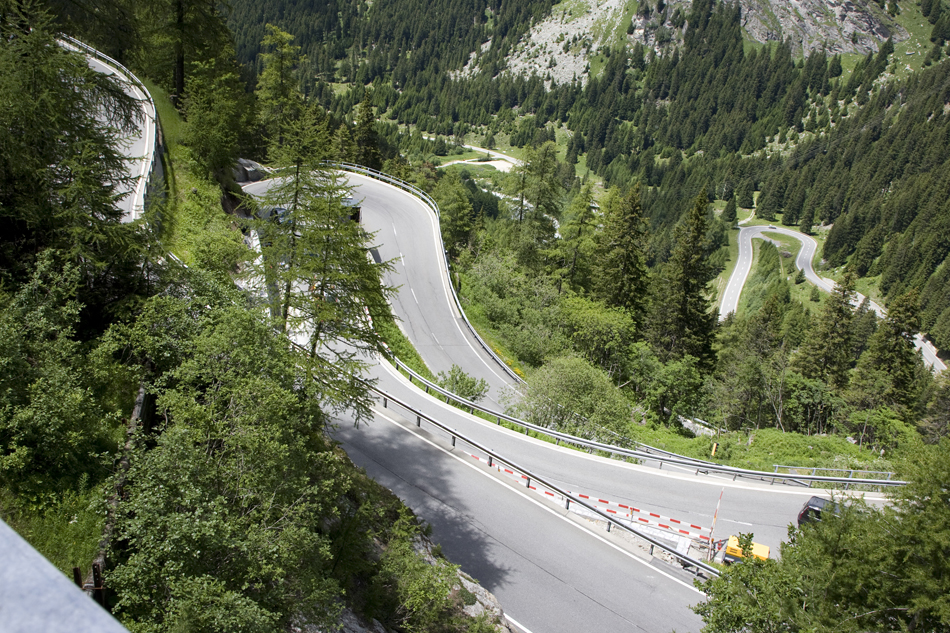 After the lakes you climb very high to the start of Maloja pass. This was another of the days highlights. As you descend it opens up a little into a glorious downhill section which is very fast in the main but still peppered with the odd tighter section. The temperatures were very hot by this stage and our tyres must have been very very sweaty as the car was a losing a little of its precision and felt a wee bit mushy. Still, the grip was there in abundance and we could really carve up the tighter turns and hairpins. What a wonderful section of road, St. Moritz to Bondo.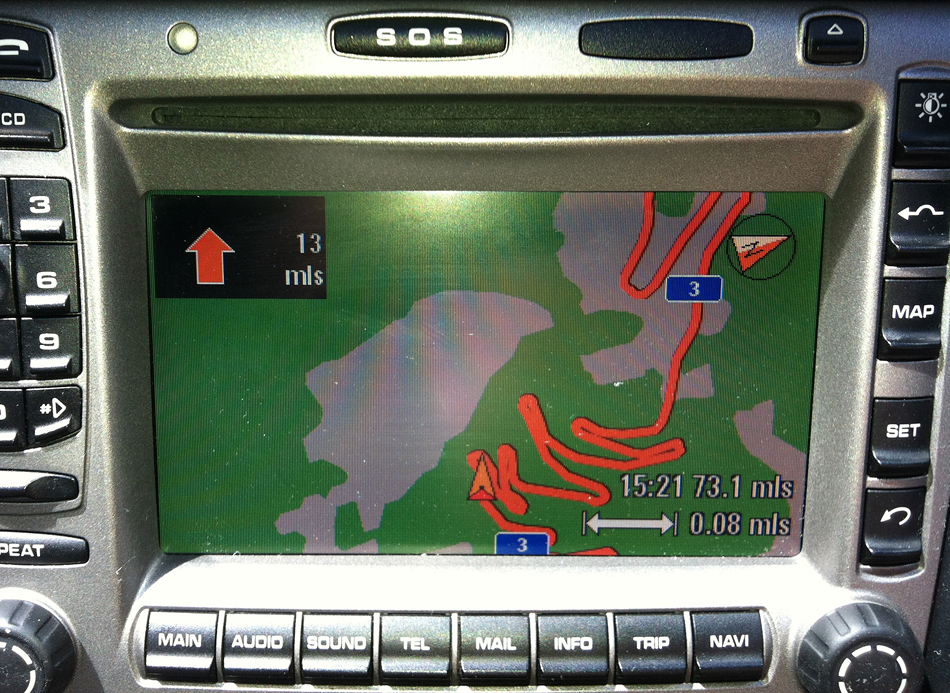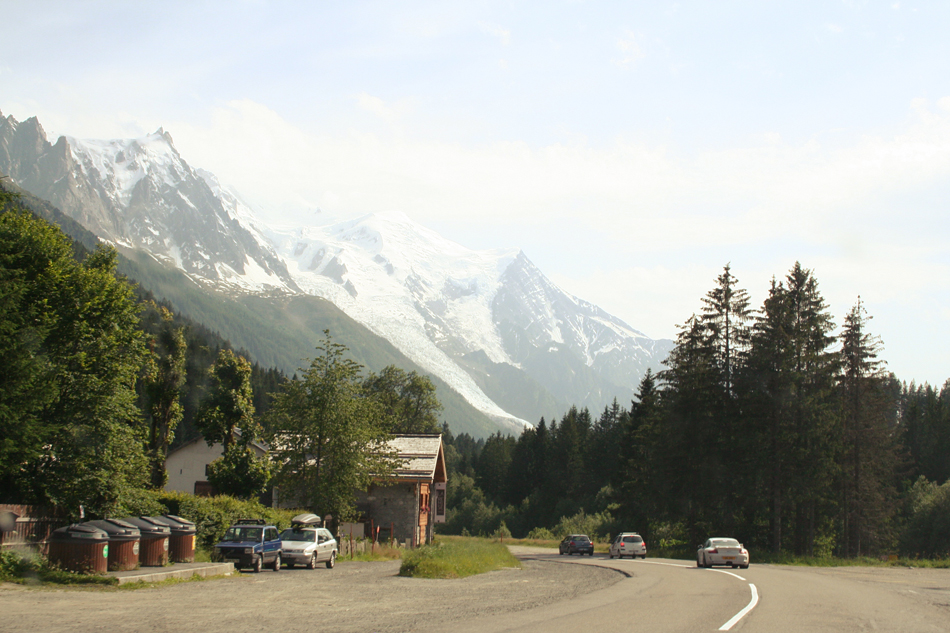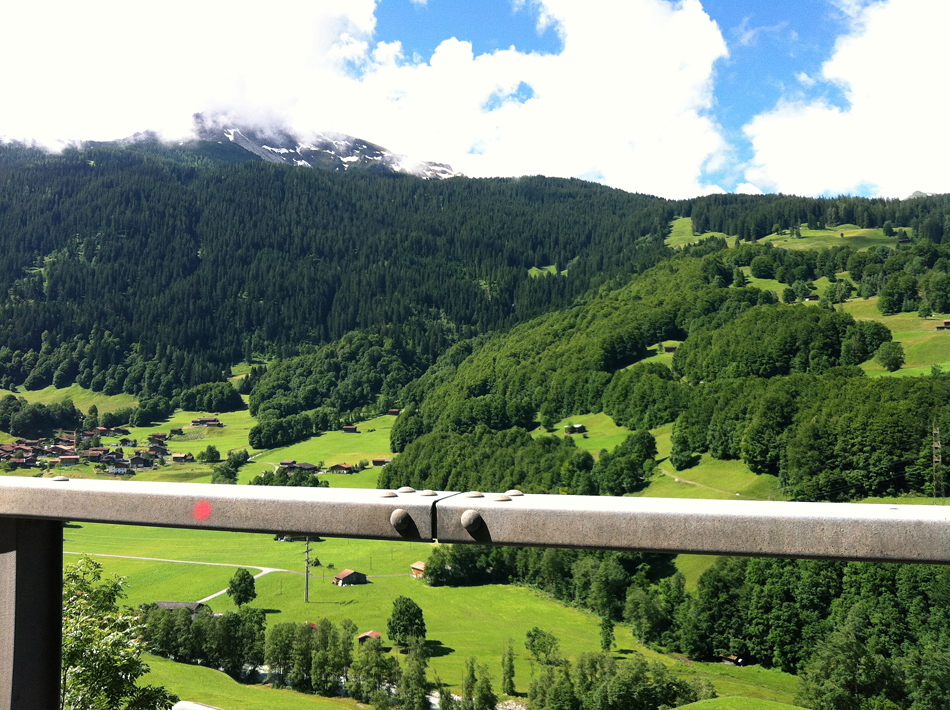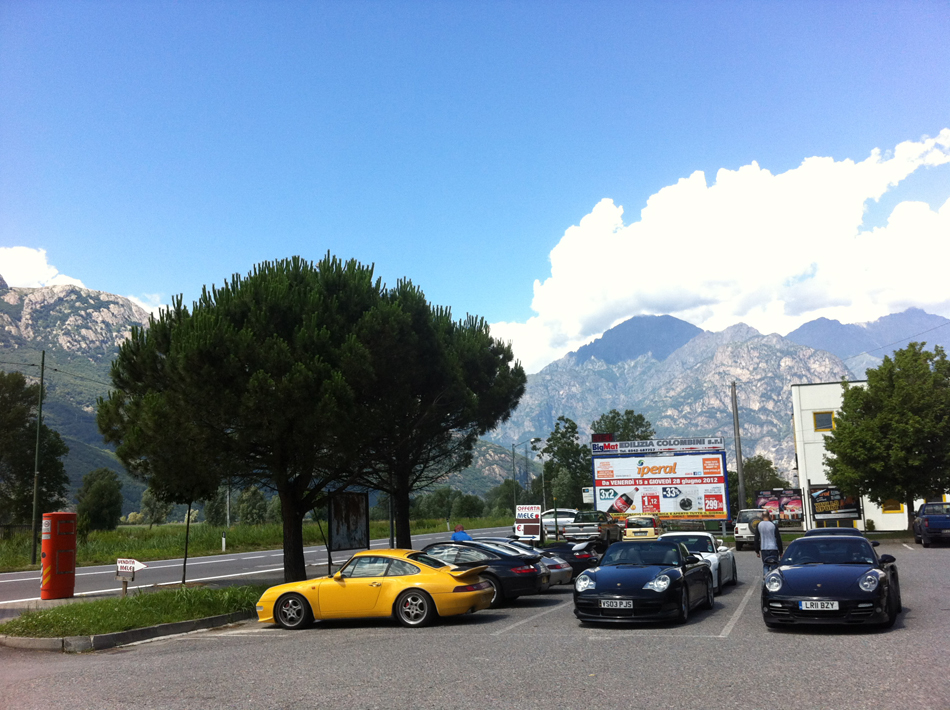 Crossing the Italian border near Vila de Chiavenna. The difference in culture is immediate and obvious... expressive, decaying and anarchic; I personally adore Italy, it is human to the core.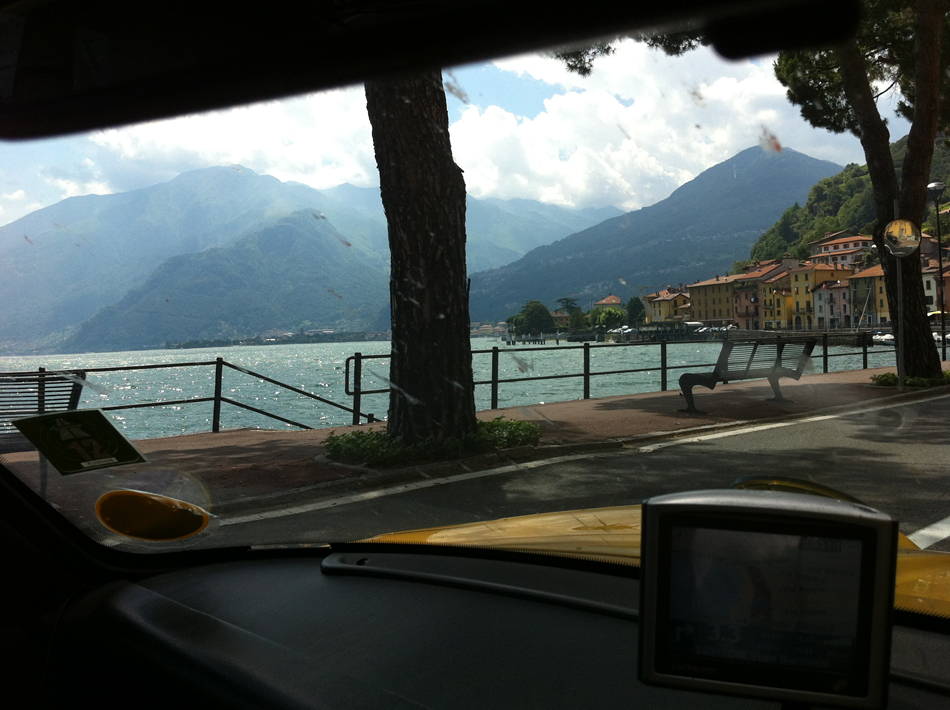 Rounding the western side of Lake Como. The roads around the Italian lakes were fairly busy and a pretty slow grind at times, worth factoring to any trip that you might be planning. Great scenery though.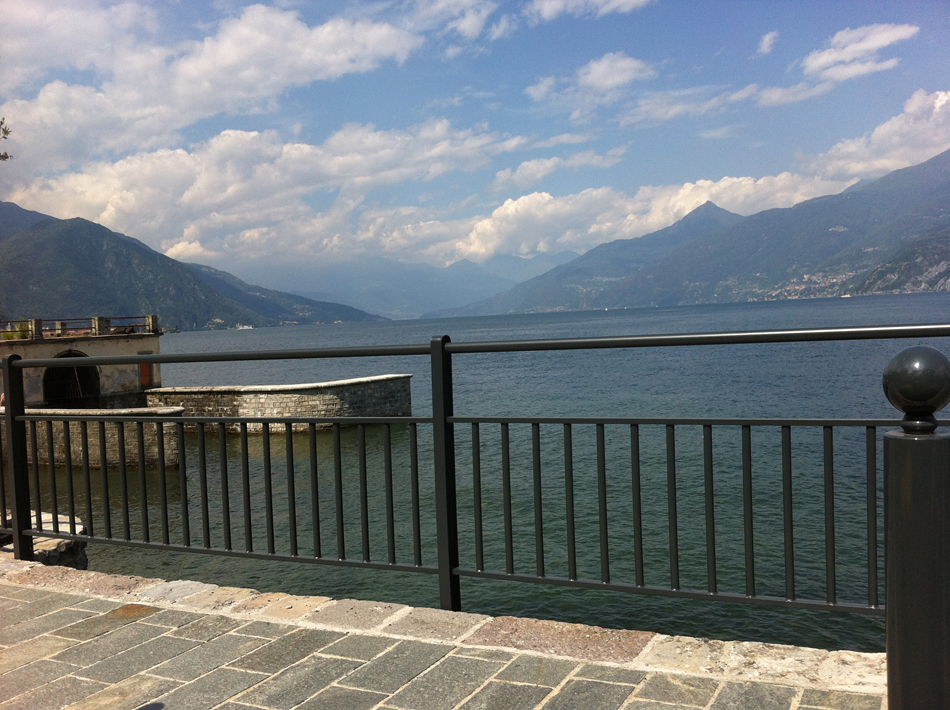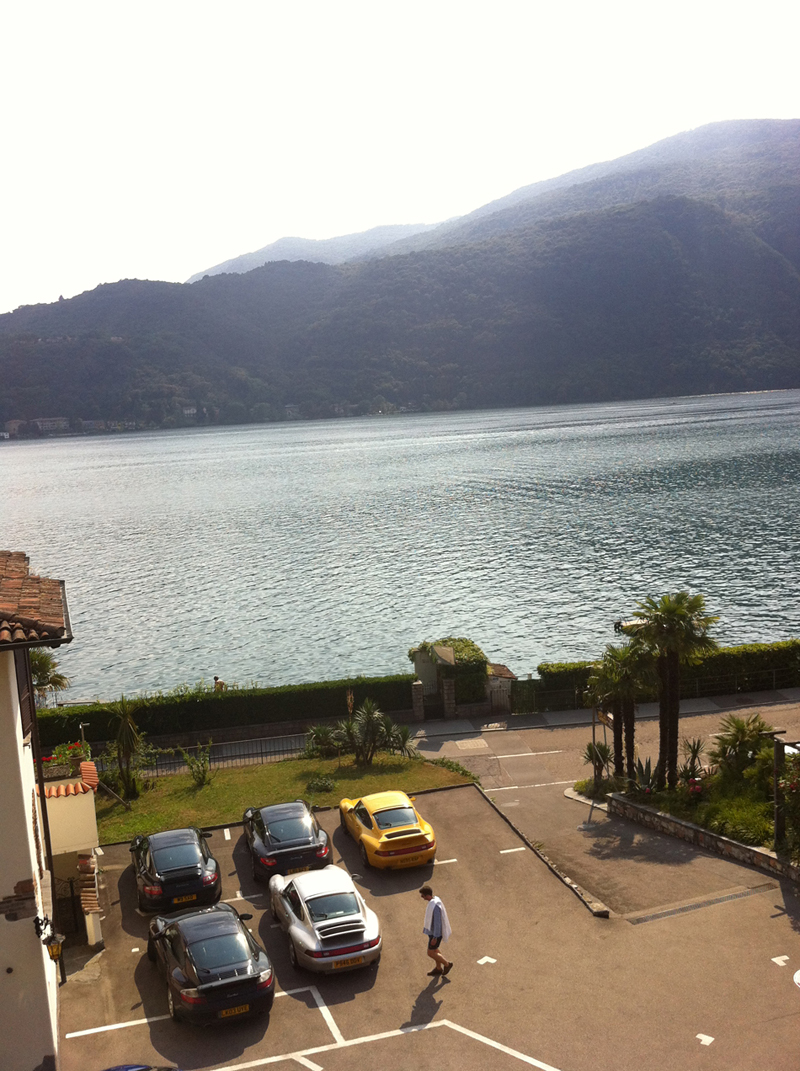 Flat 6's at Morcote, Lake Lugano. First thing we did here was all jump straight in off the hotel's jetti.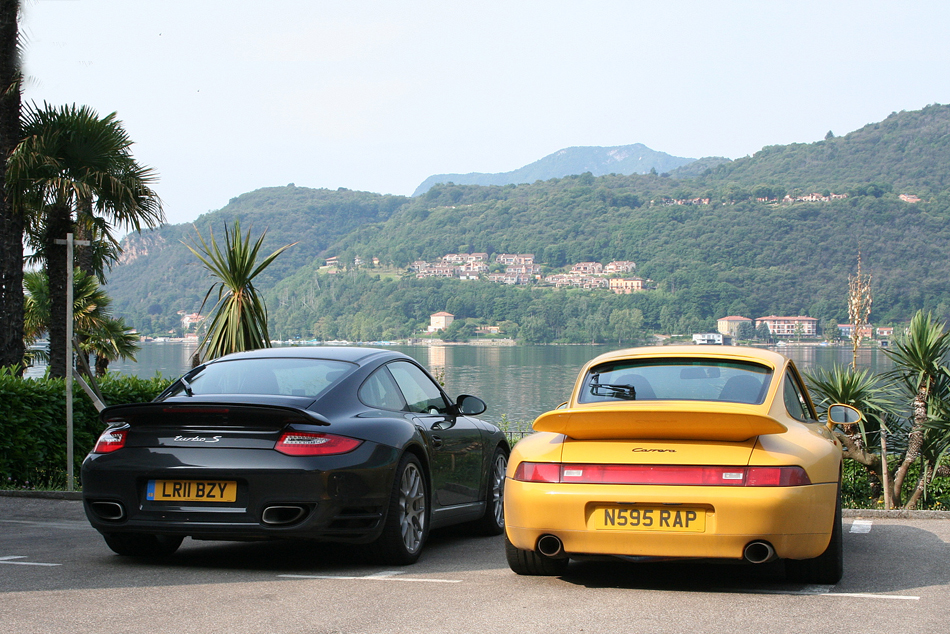 The shockingly rapid Turbo S PDK ... which became known as the 'giant dyson' for the apocalyptic deafening whooshing noise it emitted when commited to an overtake.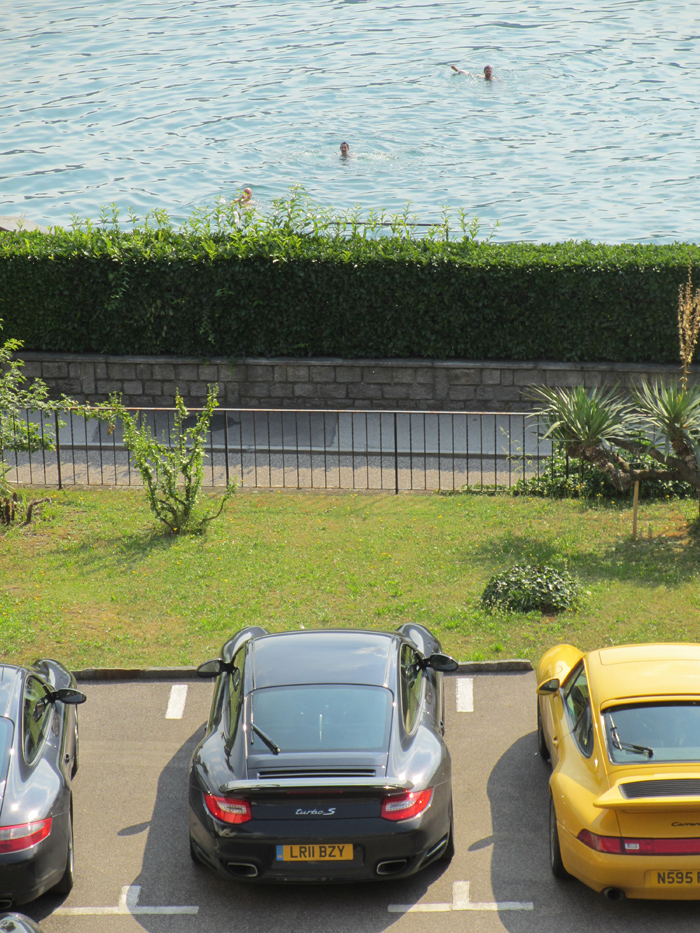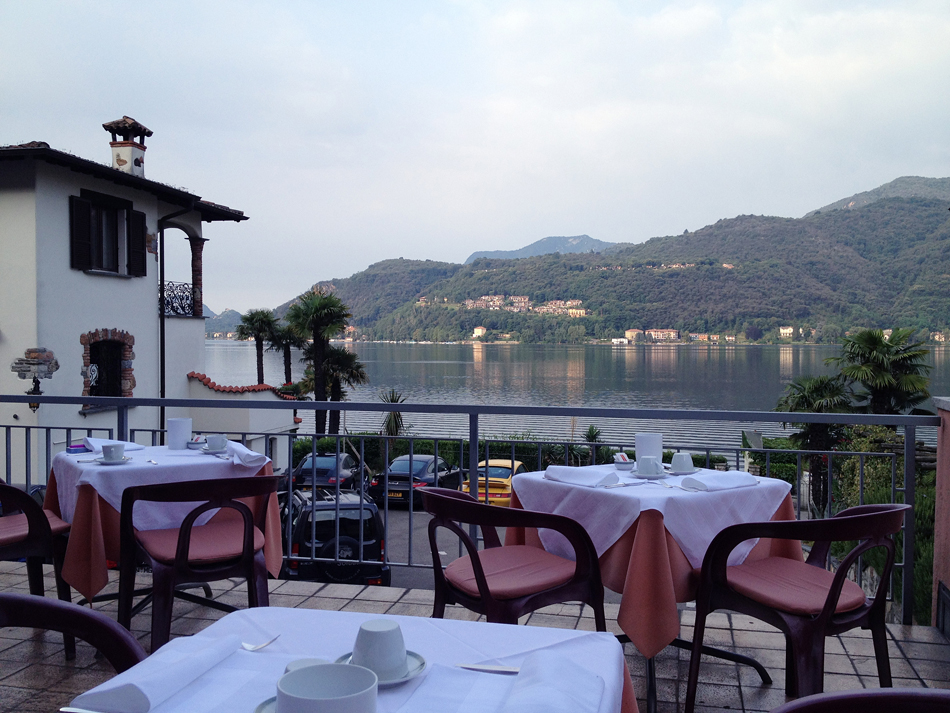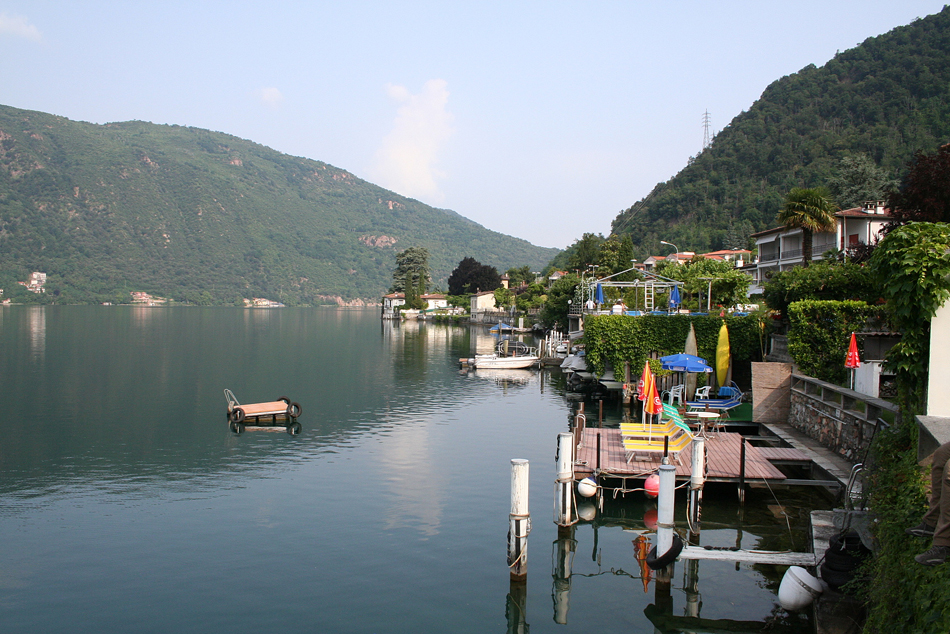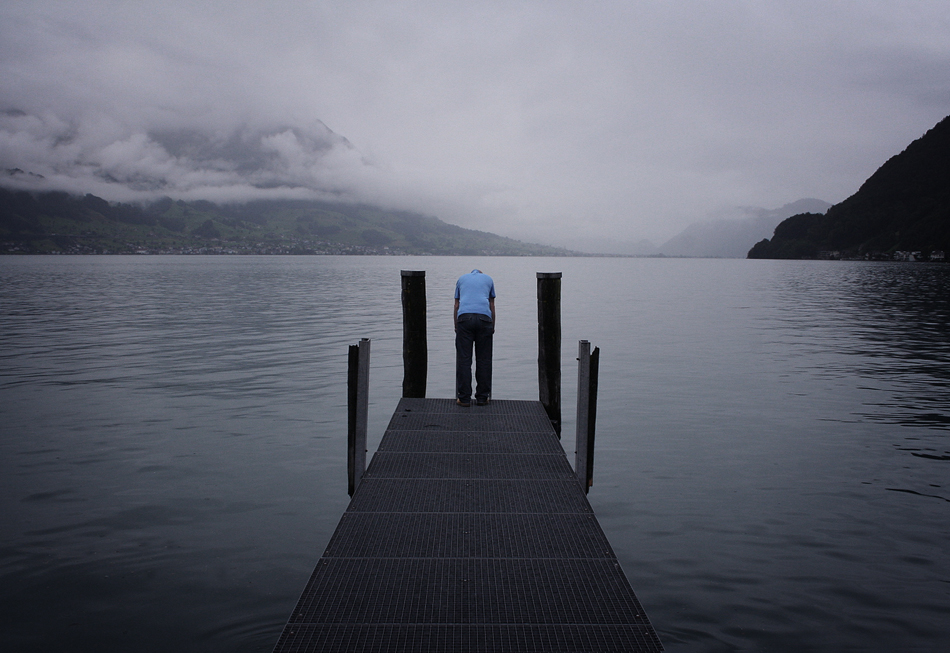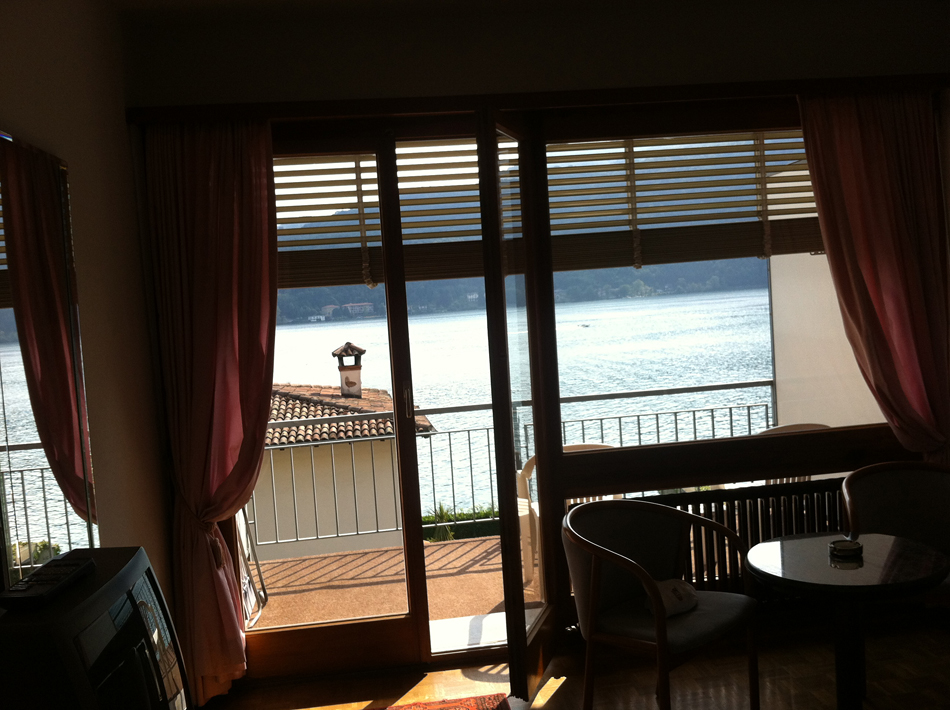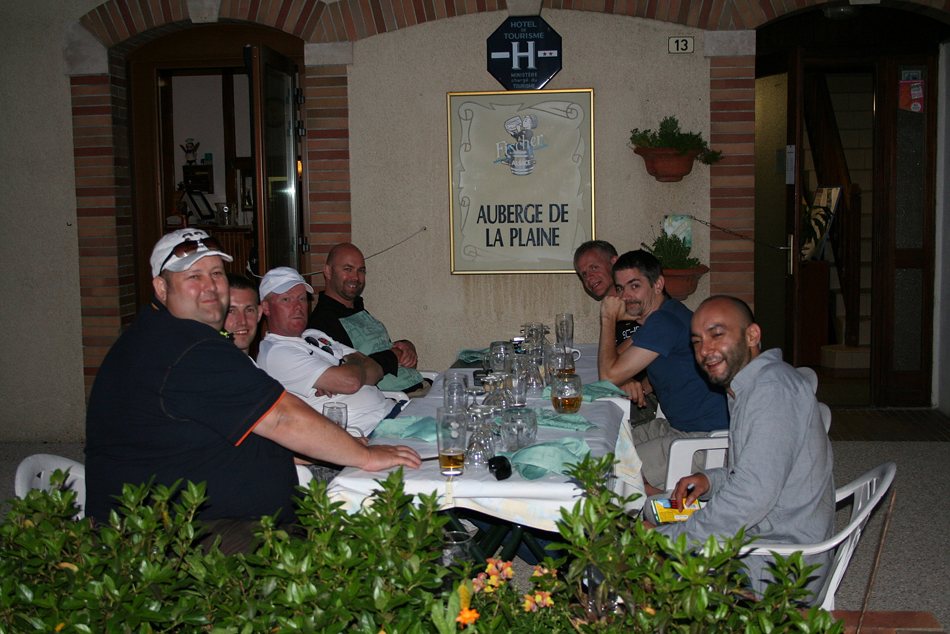 Ready for an almighty slap up meal.
Day 5
'The Road to Brig'
Lugano to Annecy
254 miles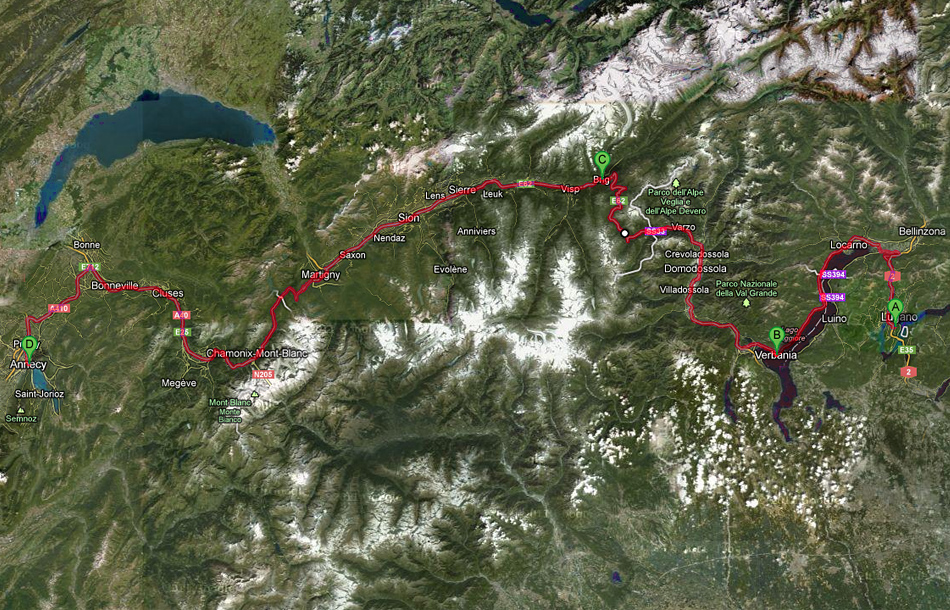 Day 5 was planned similarly to day 4, more about the destinations as opposed to the route. Some of the route was guesswork but luckily a few alterations on the day made for more memorable moments.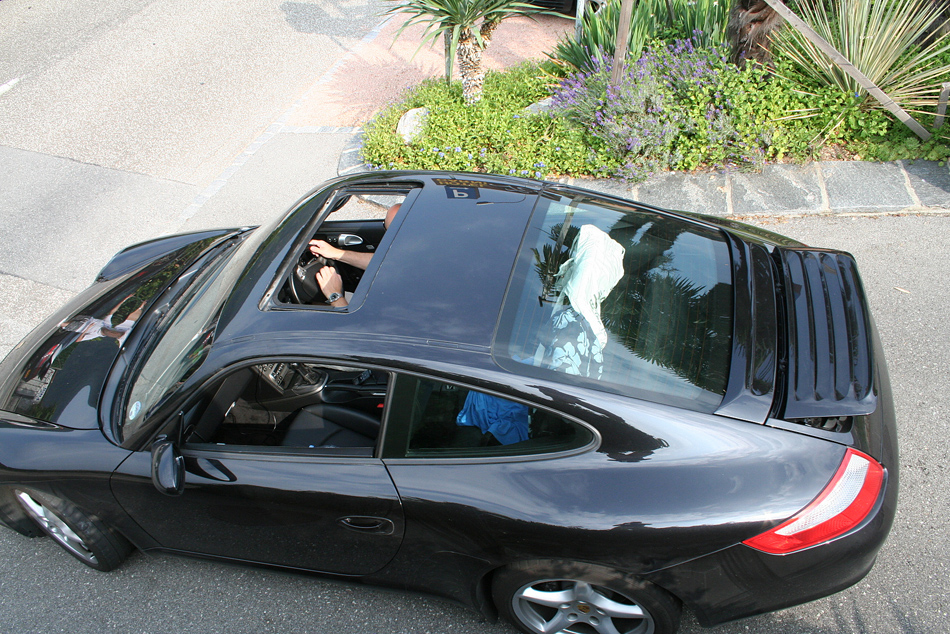 Setting off from Lake Lugano.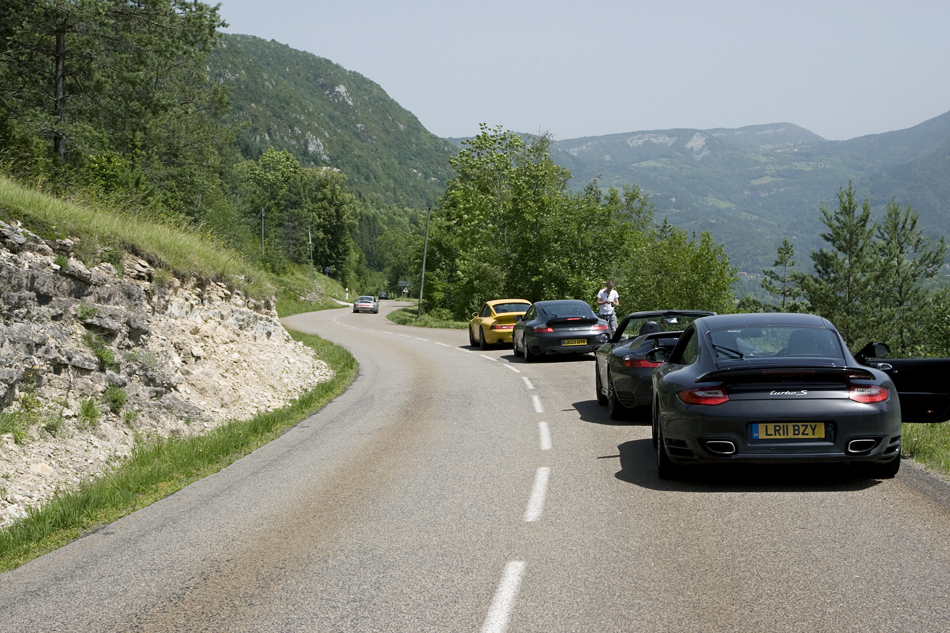 About halfway down the side of Lake maggiore we decided to head west and get away from the water. The road was pot luck but as it turned up it was quite a cracker.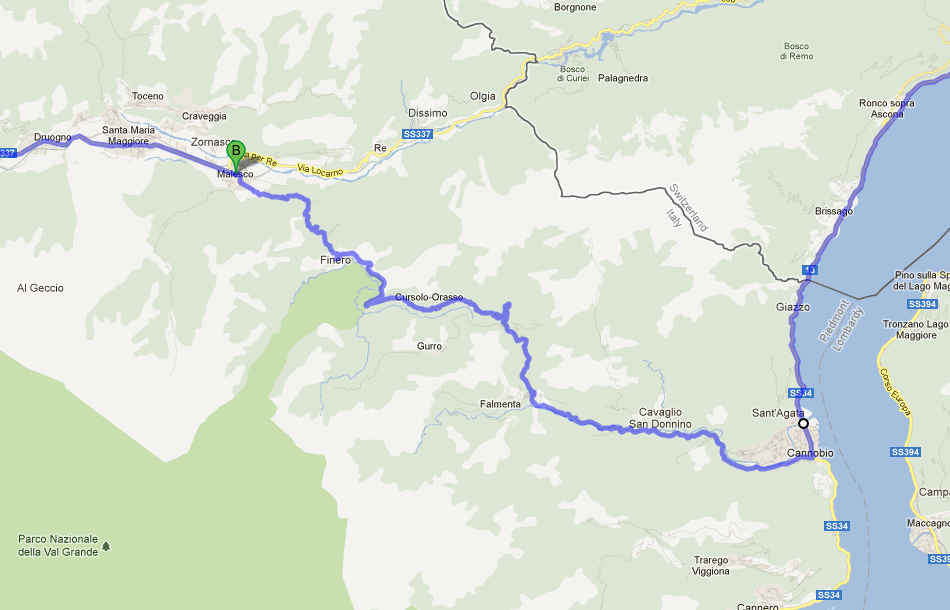 The road from Cannobio to Malesco was very very tight and extremely windy. You had to be very careful on many of the blind hairpins but overall it was a lot of fun with some great downhill sections too.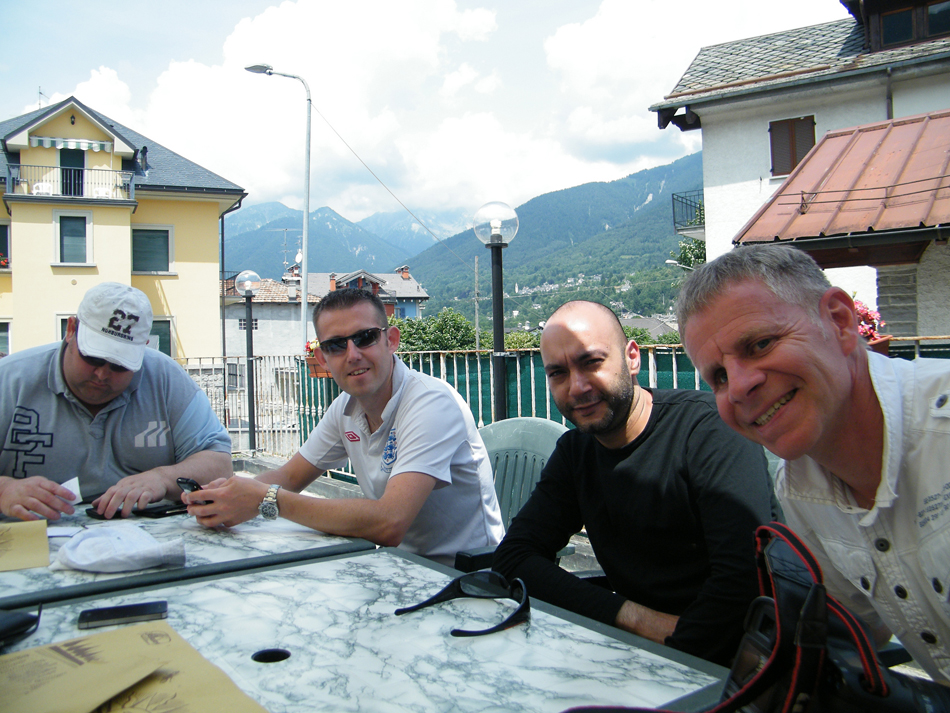 Here we are grabbing some lunch in a lovely village halfway along that road somewhere.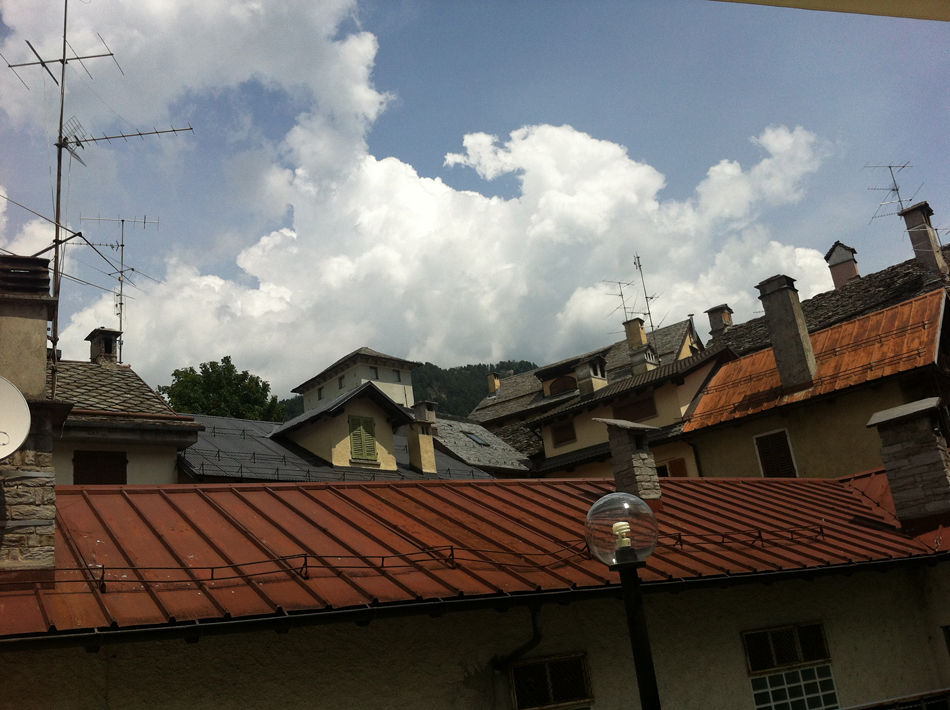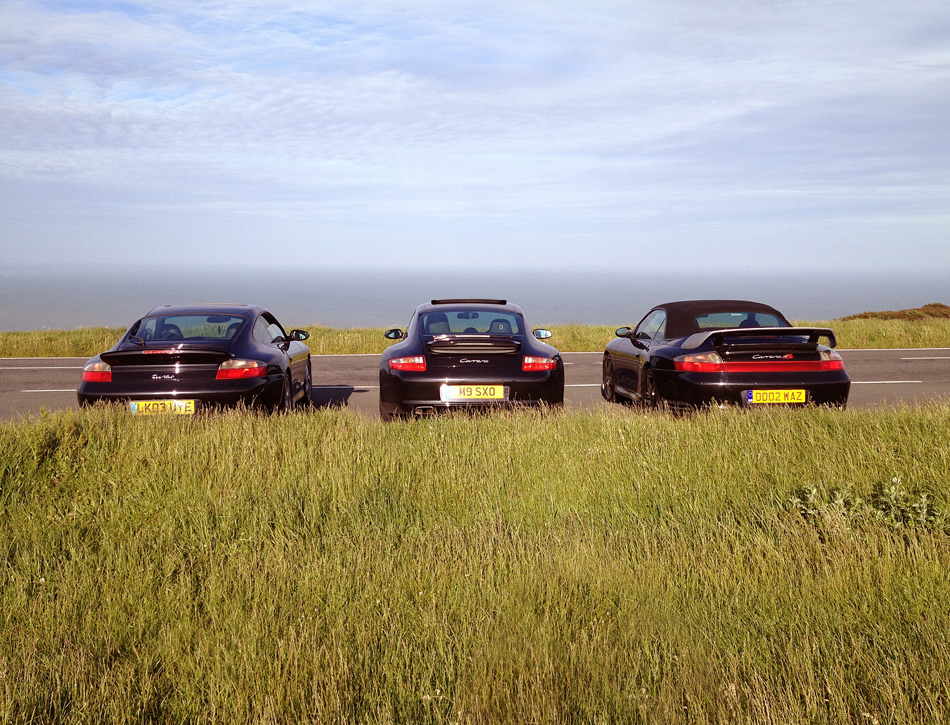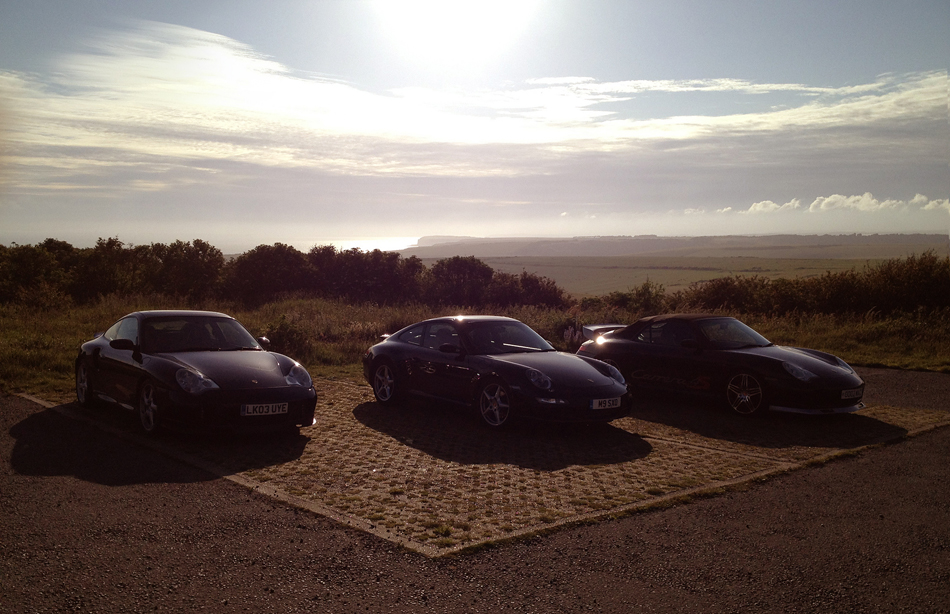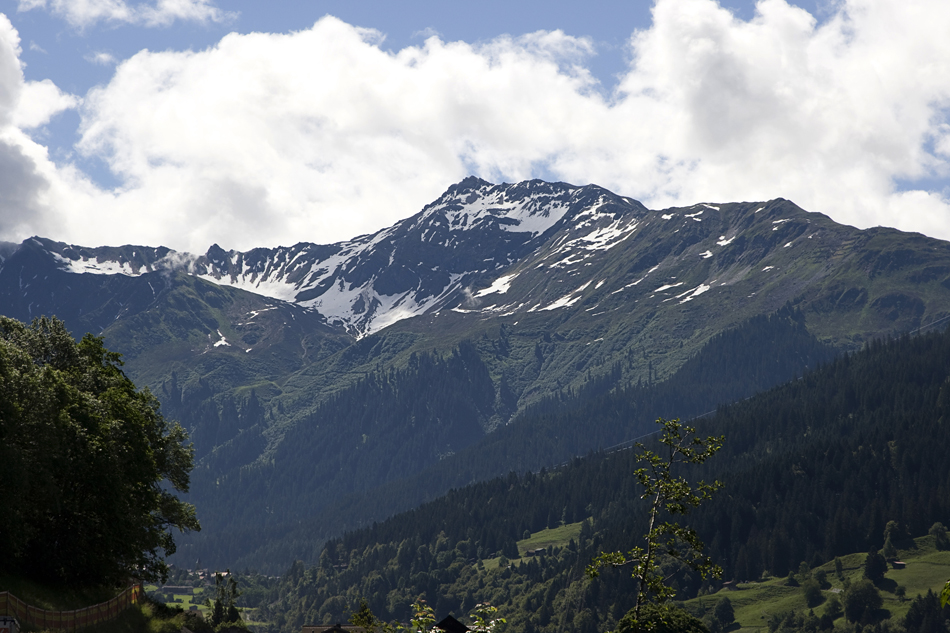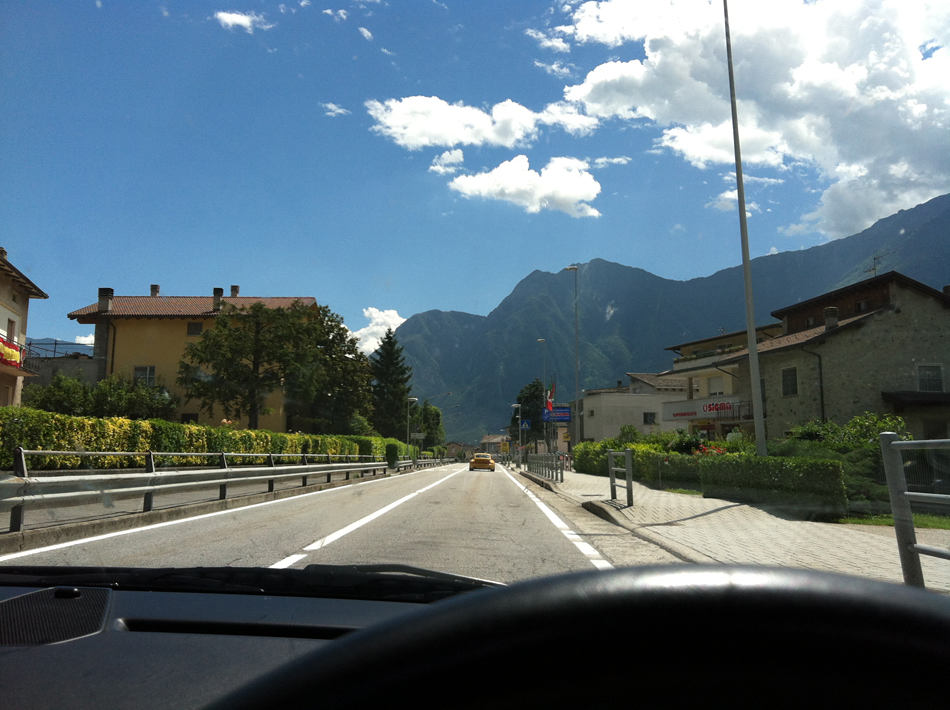 From Malesco we then headed north to Brig on the E62. This was without doubt the big highlight of Day 5 and possibly one of the best roads of the whole trip. The road from Domodossola to Brig is a very wide, smooth and well made main road so there's a lot of space, very few slow corners and just mile after mile of real pacey high speed driving with incredible views, drops, vertical mountains aside you, sharp overhangs and all sorts of incredible eye candy. It could almost be a level from a driving game and if you set out to design such a game it honestly couldn't be better than what you'll find on the road to Brig. A myriad of tunnels and bridges punctuates the end section as well. I believe some of it is known as the Simplon Pass, plenty of videos on Youtube if you wish to explore further.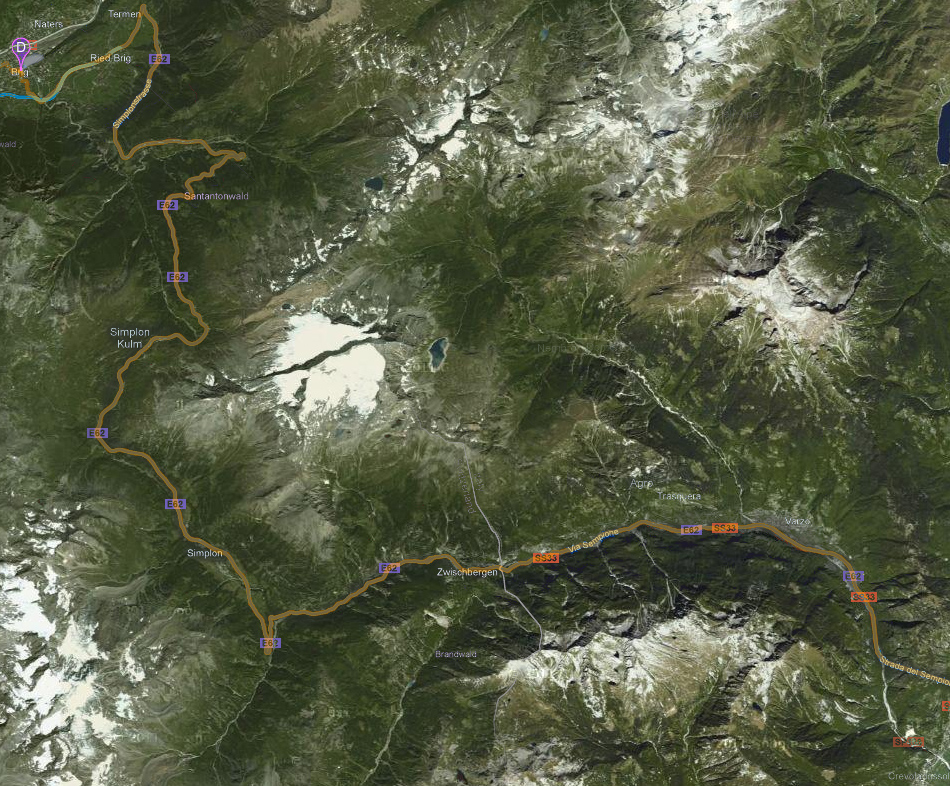 I was a bit hot and tired on Day 5 but I certainly bucked up a little for the road to Brig and I vowed there and then to return here at some point in my life. Be very careful of police though both marked and unmarked. We came across a speed trap (well signposted though) when approaching Temen but all was ok.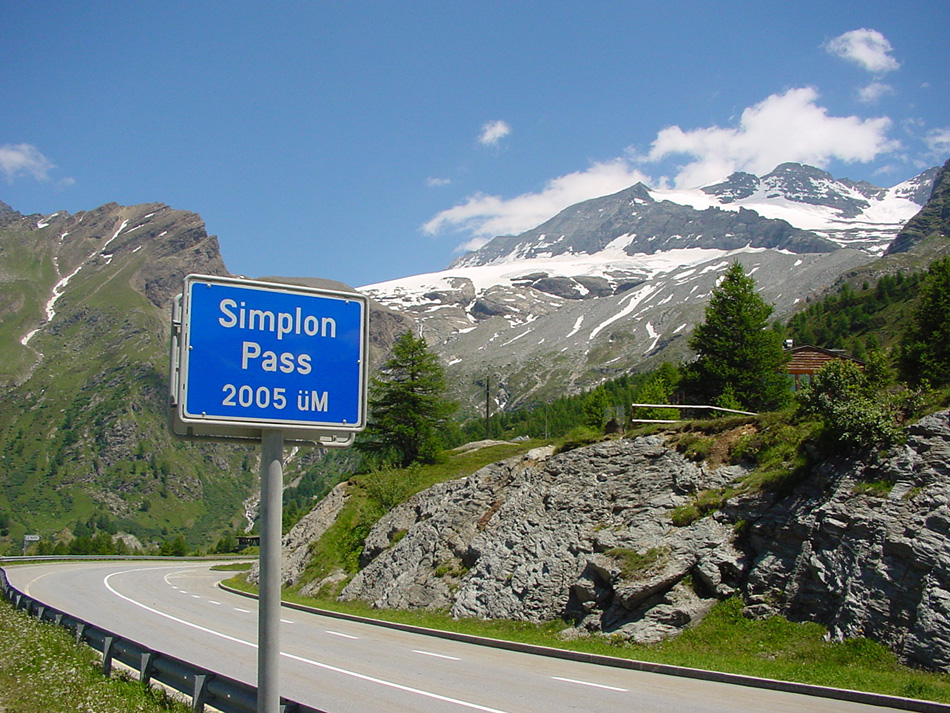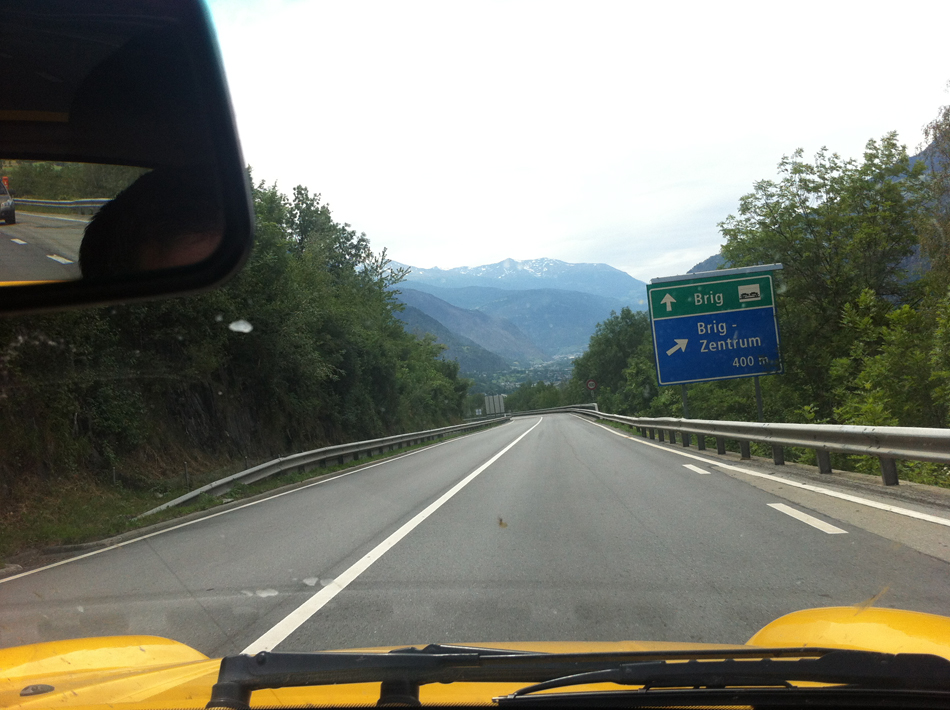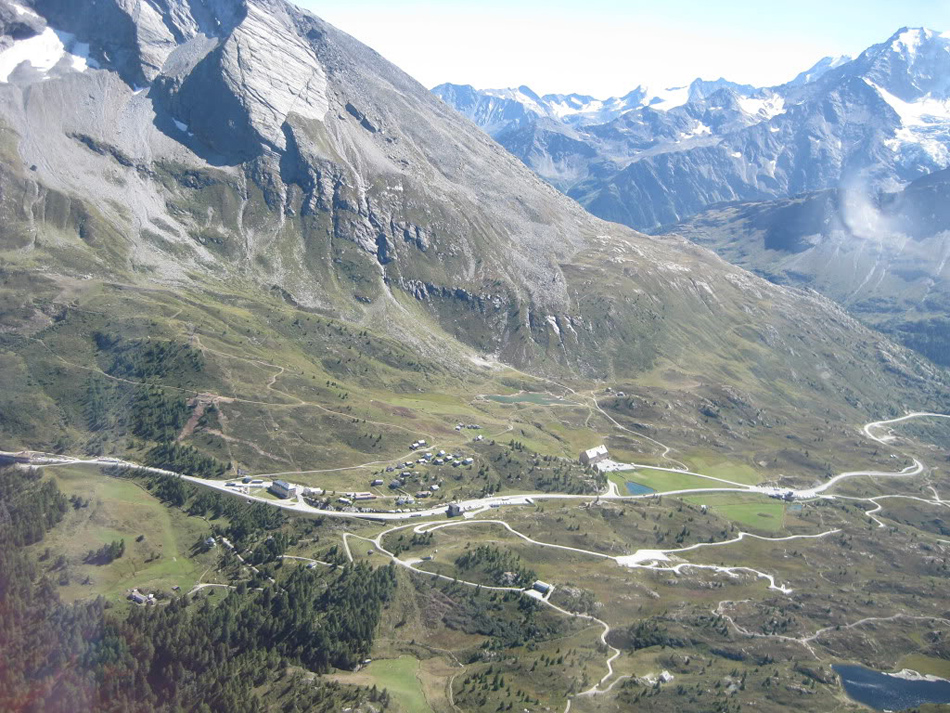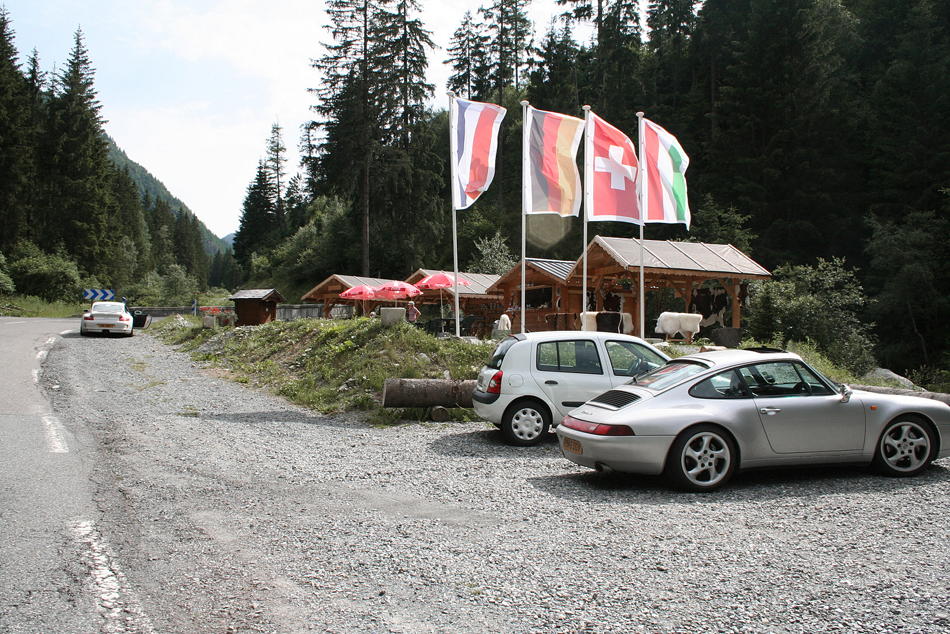 Jumping in the pool at Annecy after a fairly hot and stressful day.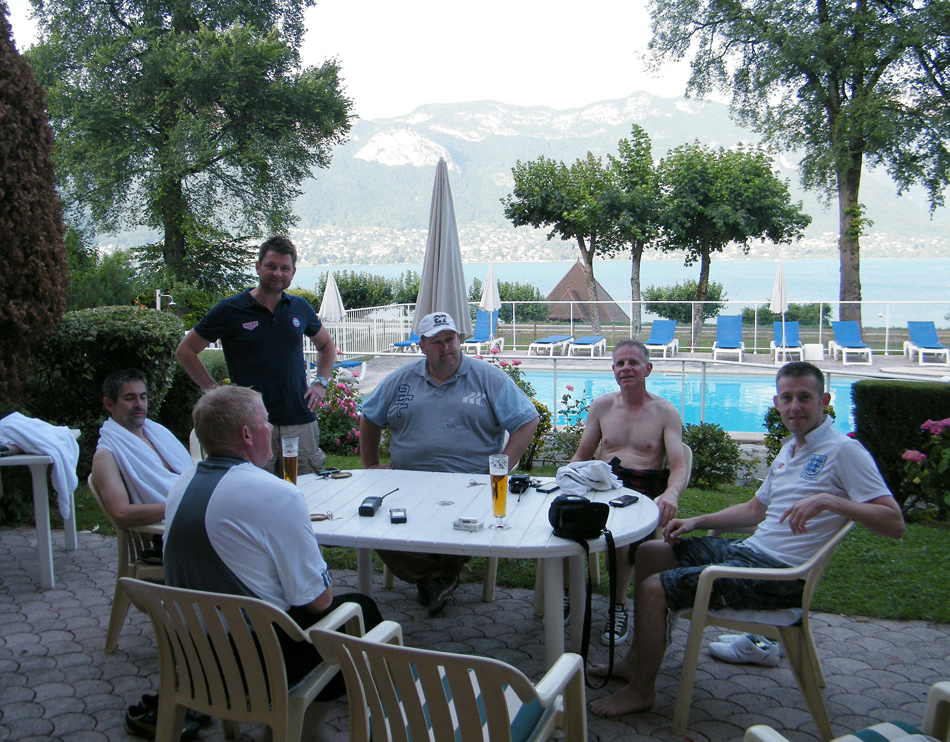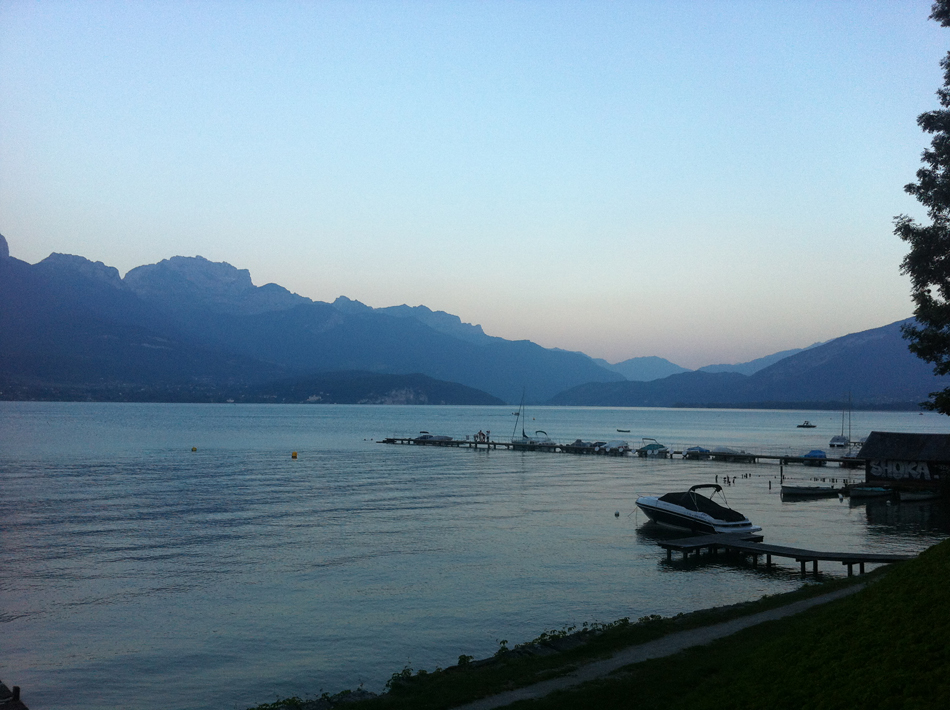 Lac d'Annecy.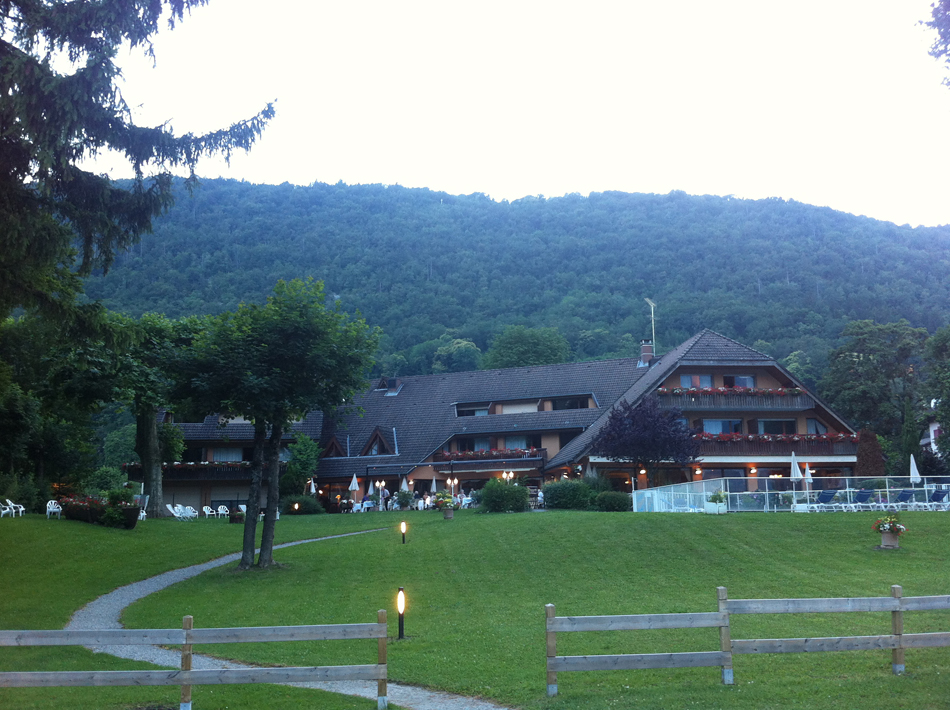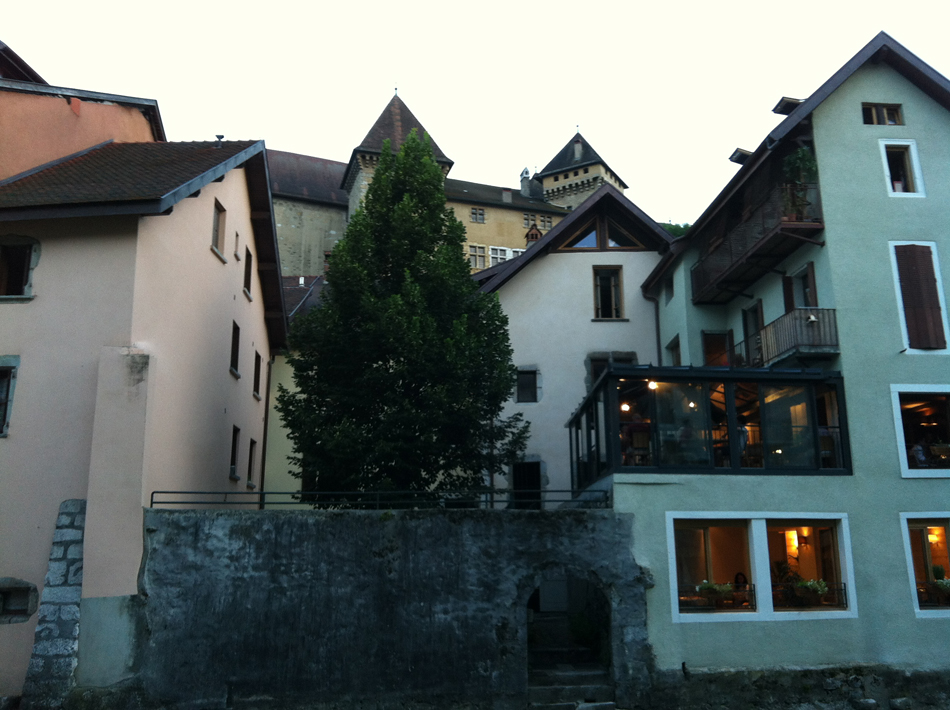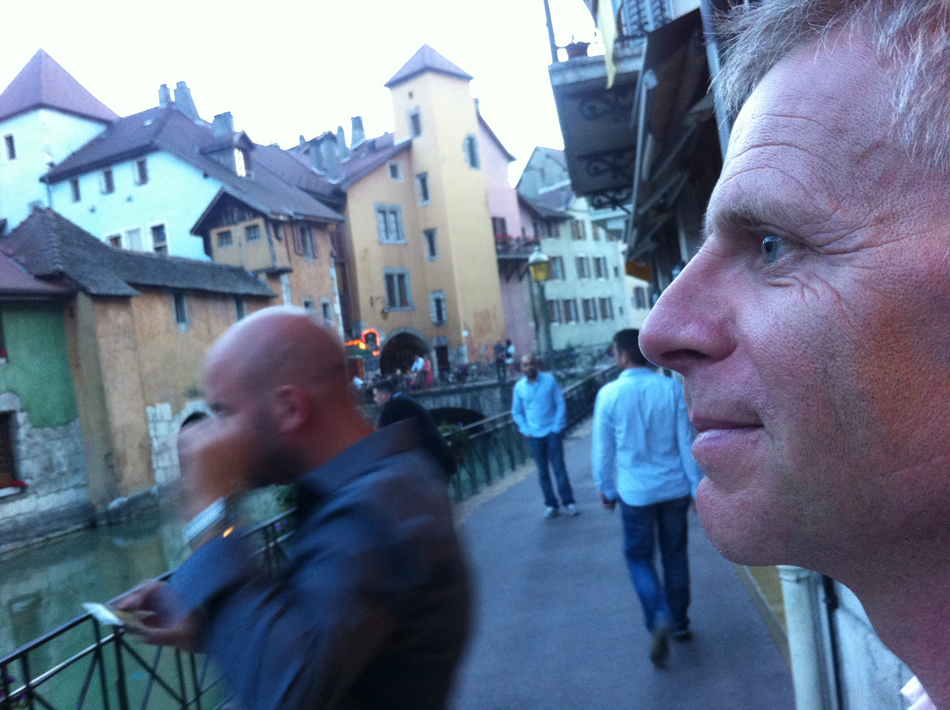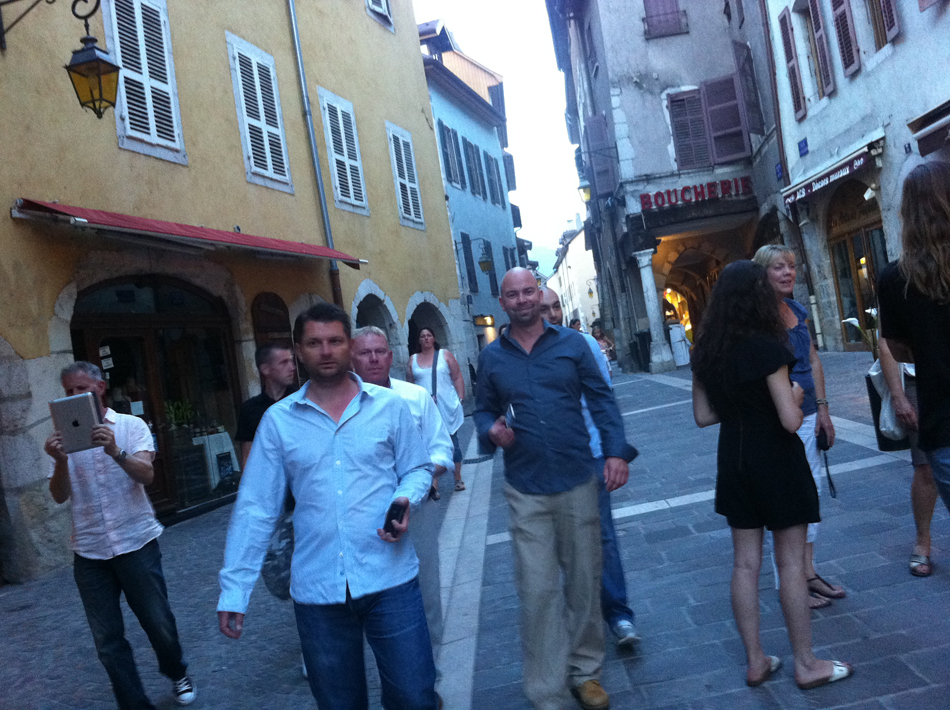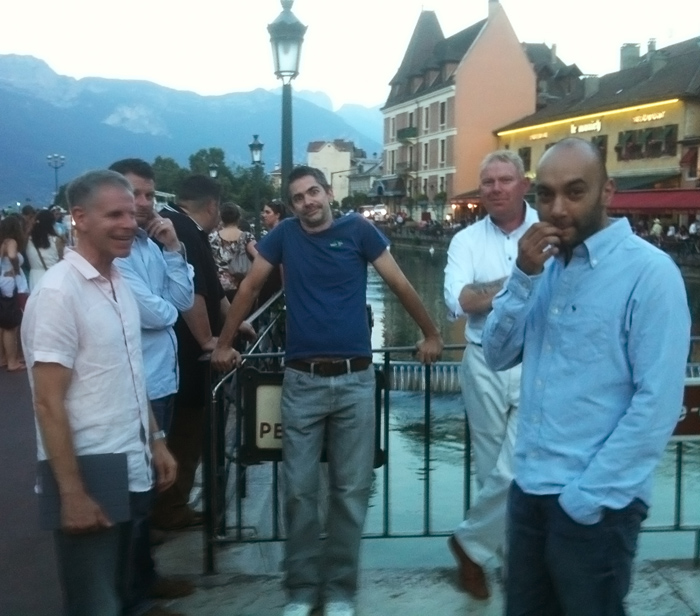 Day 6
'The Jura Mountains and the D996'
Annecy to Dienville
250 miles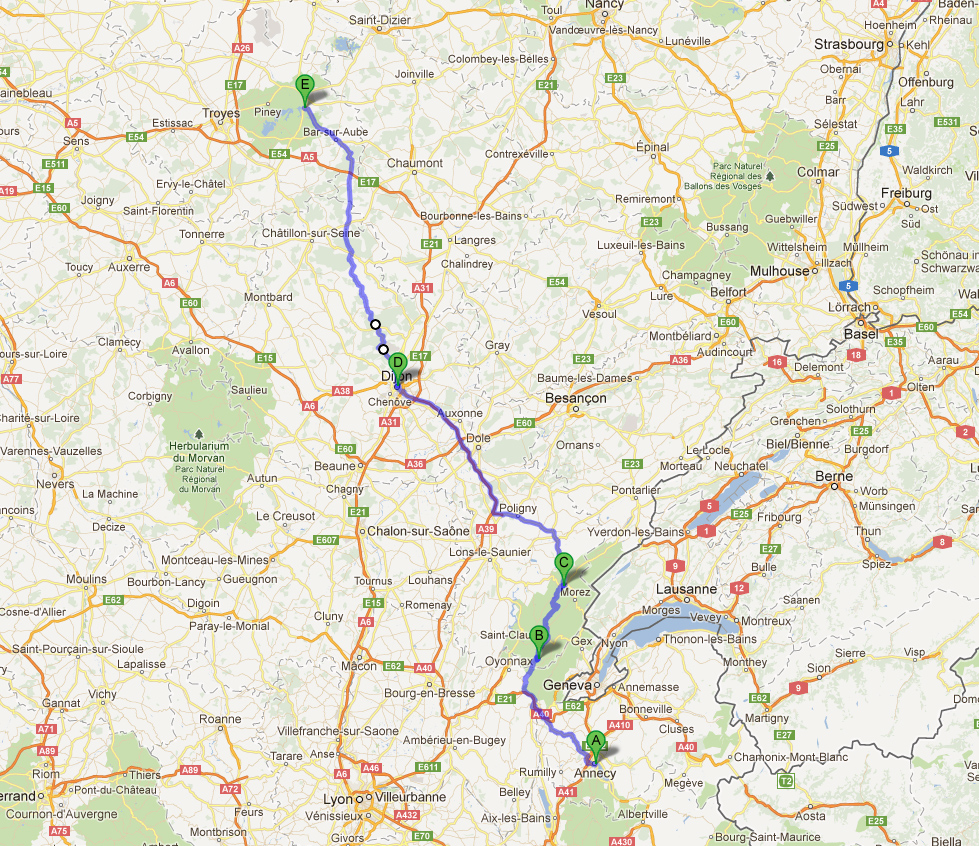 Day 6, the trip's last proper day's driving. The plan was to round the chaos at Geneva, head north west into the Jura Mountins, dash across to Dijon and then pick up the notorious D996 in France which runs almost all the way to Troyes.
My idea during the planning stage was to avoid having a 7 motorway hour slog on the last day but to break the return trip up into 2 days and have one of those days feature some fairly decent routes.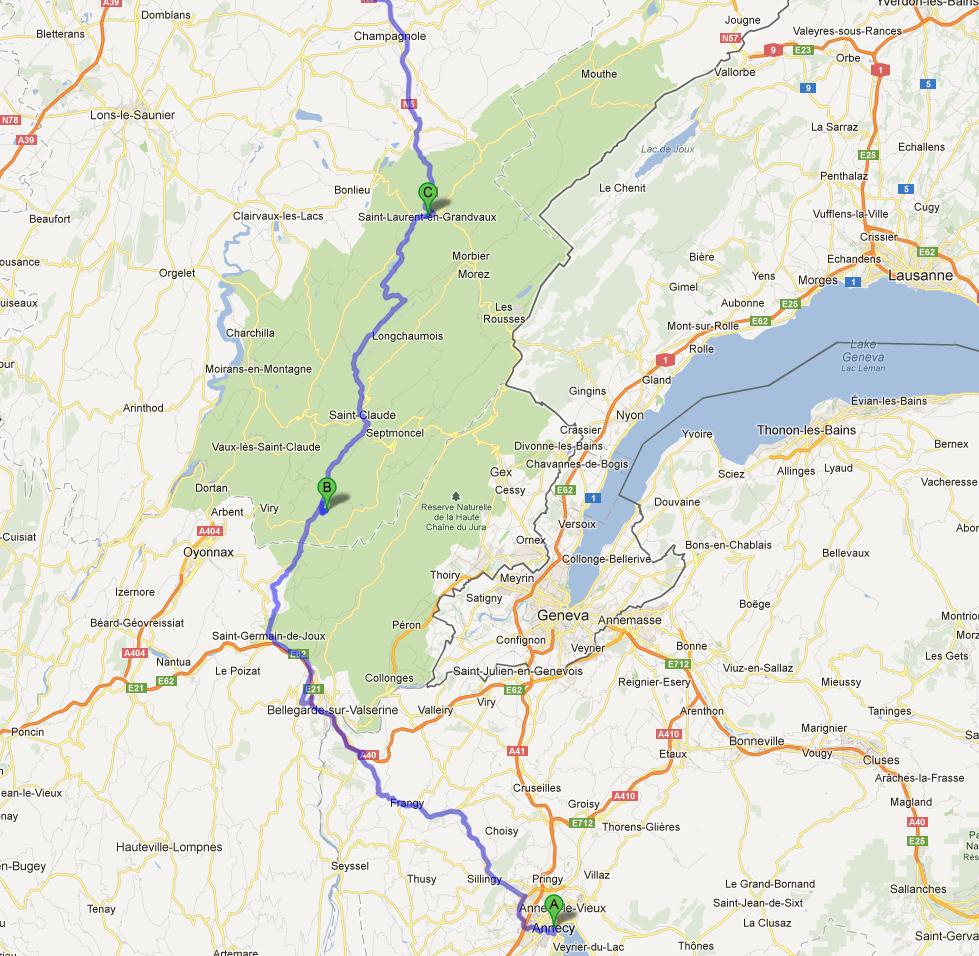 Ambling out of Annecy was a bit of a chore. Annecy is very built up and congested at the best of times. The wait was worth it though because the sub-alpine Jura Mountains was a lovely little section with yet more hidden gems. The run up to Saint Claude on the D124 was fun enough but then the amazing downhill D437 that flowed all the way down to Villard Sur Bienne was again, arguably one of the best stretches of the whole holiday.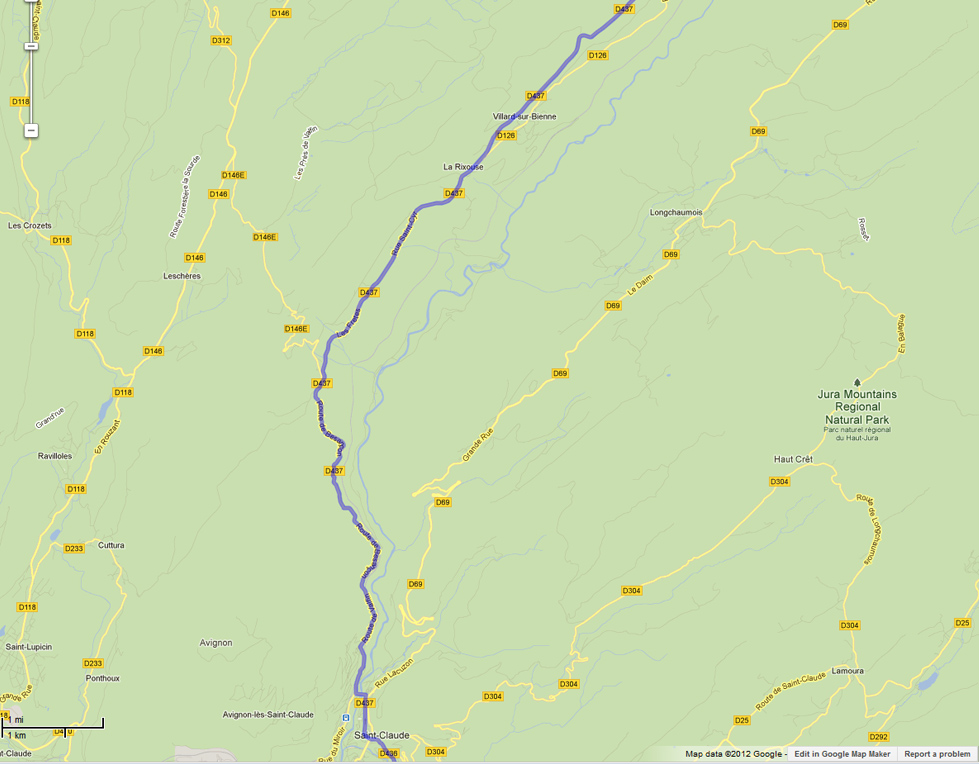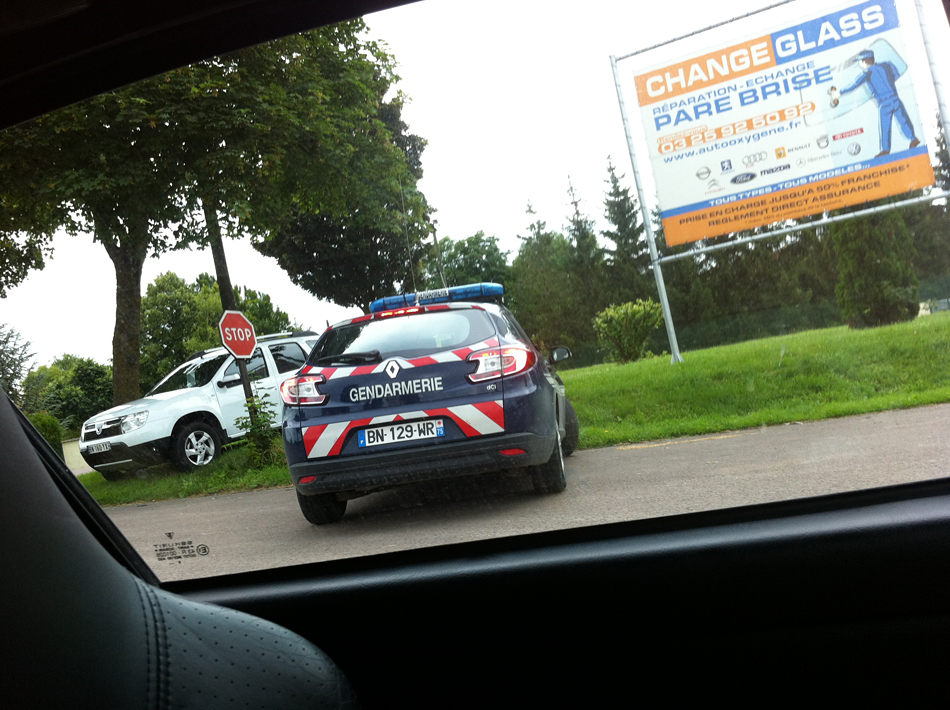 A little chat with the police at Messigny Et Vantoux.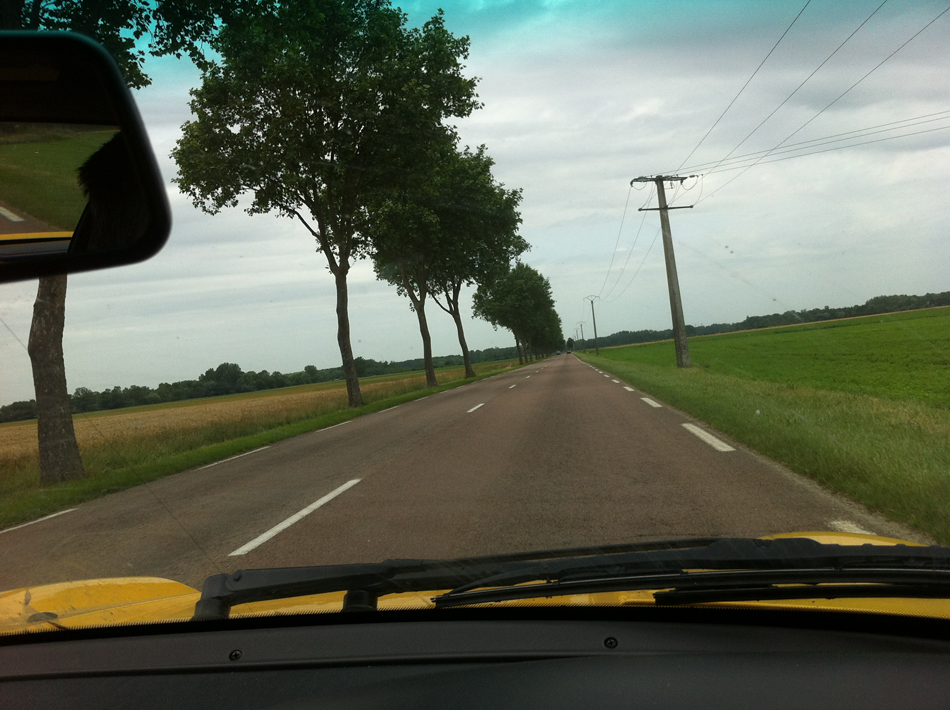 After the Jura mountains the run to Dijon was fairly nondescript. At Dijon we prepared ourselves for the finale, the swansong, the last true driving road, the notorious D996. This is quite a desolate B road that runs pretty much from Dijon to Troyes and it's well known on biker forums and the like for being bumpy but very twisty and a big barrel of fun.
Well I can tell you we were not disappointed. I had high hopes for the D996 but even still, it overshot my expectations hugely. Not a car coming either way for almost its entire stretch. Mile after mile of incredible tarmac, every sort of bend imaginable, plenty of long straights with fantastic visibility. Two whole hours and 60 miles of nirvana. Don't miss it if you are even remotely close by.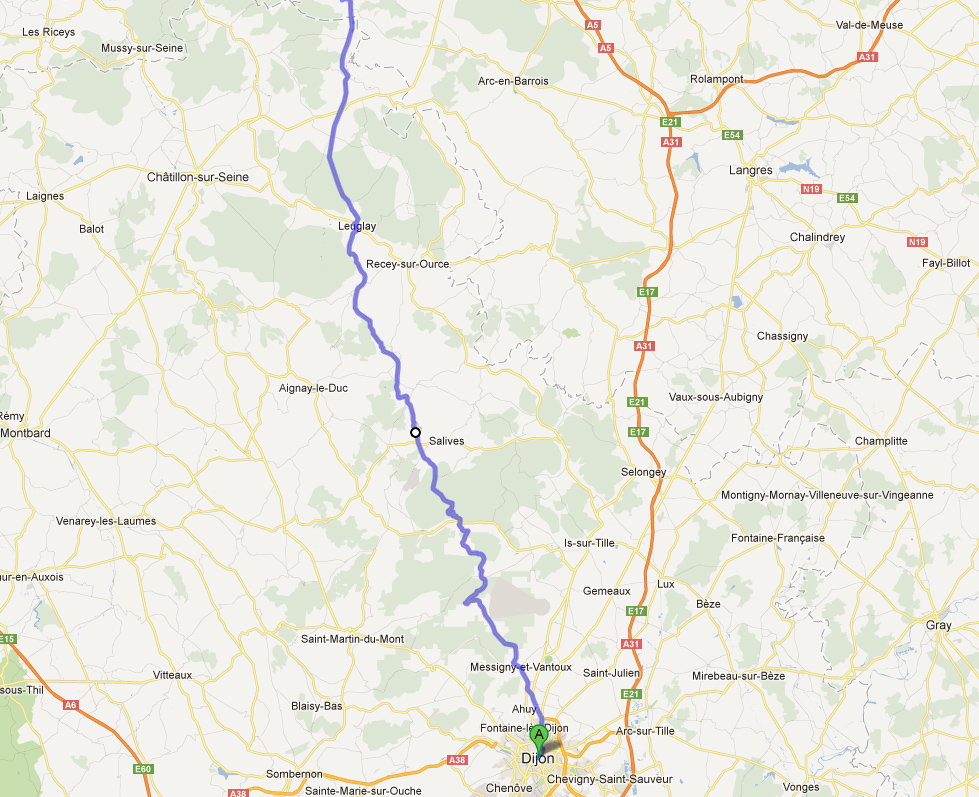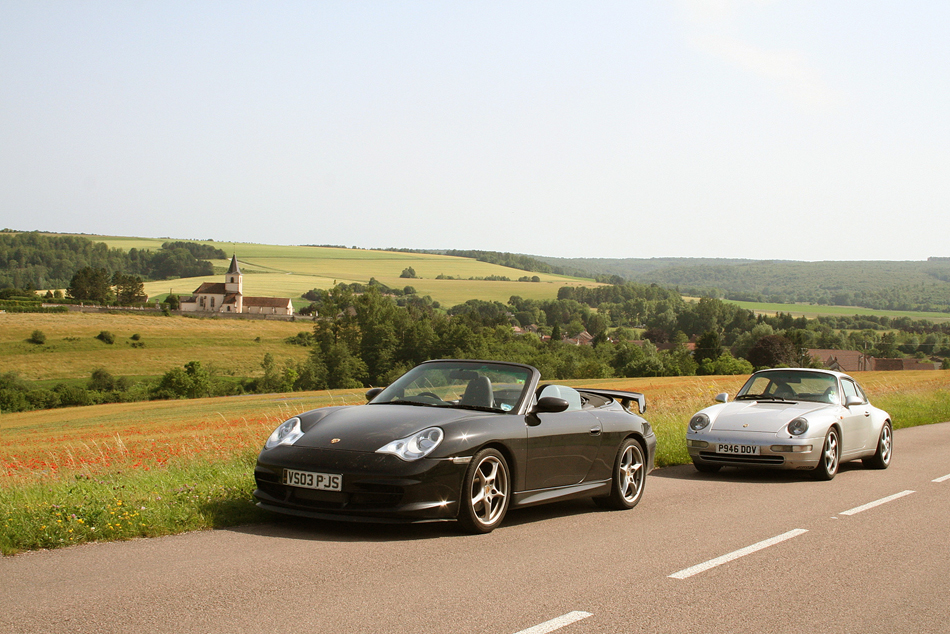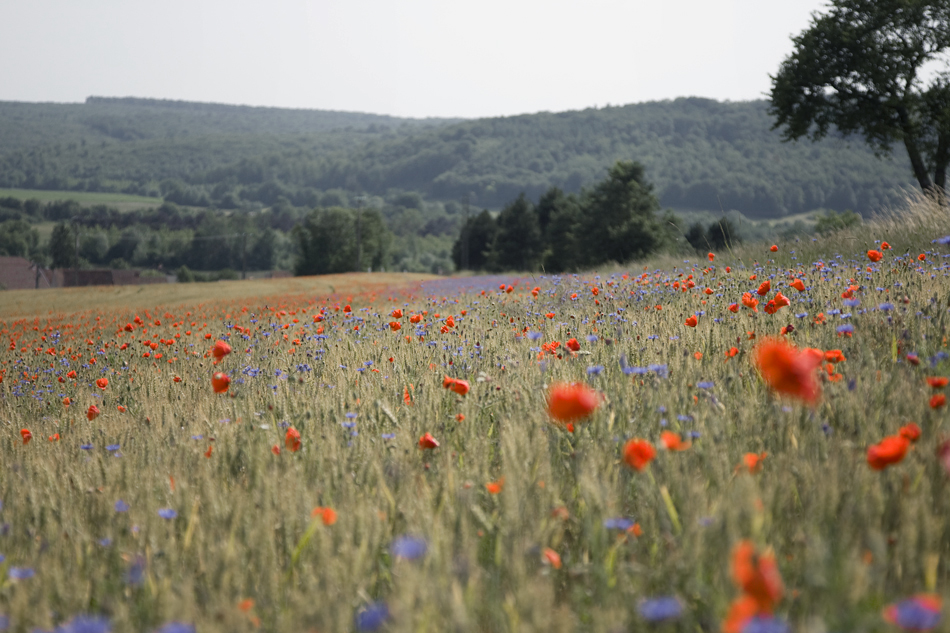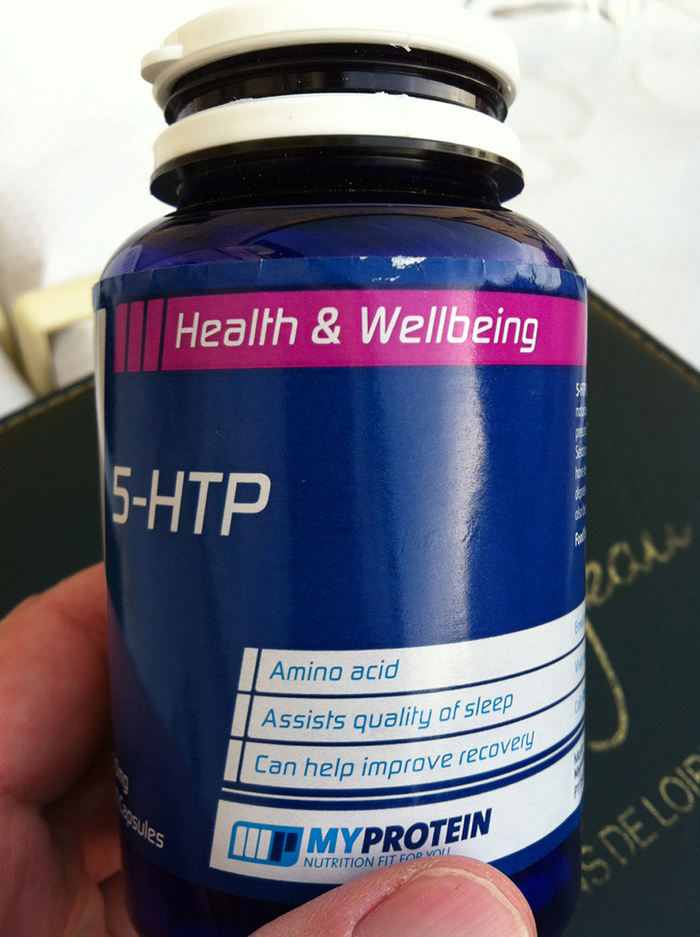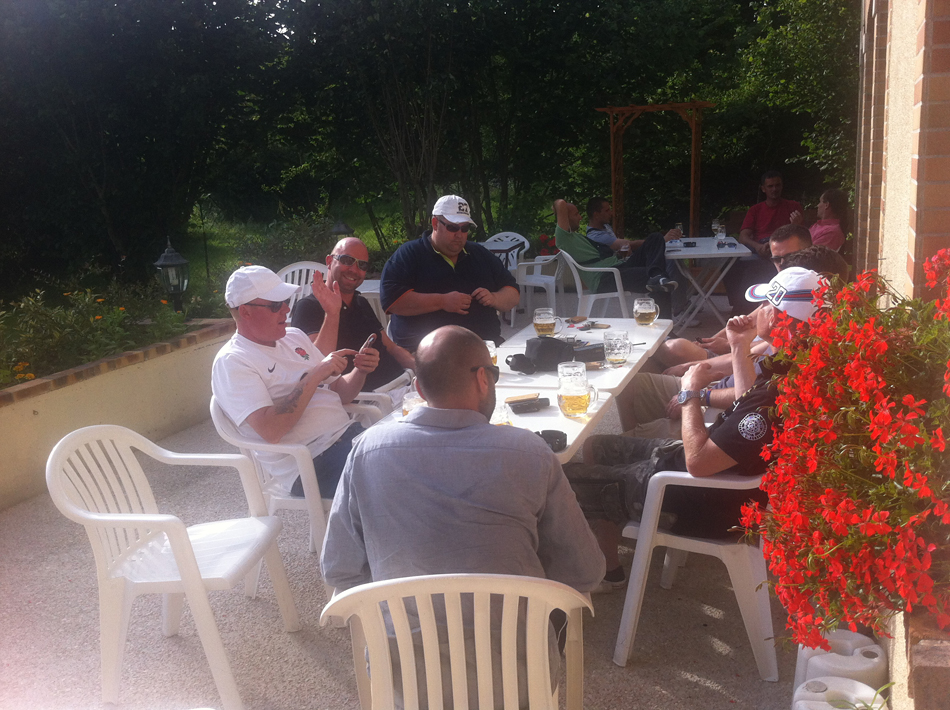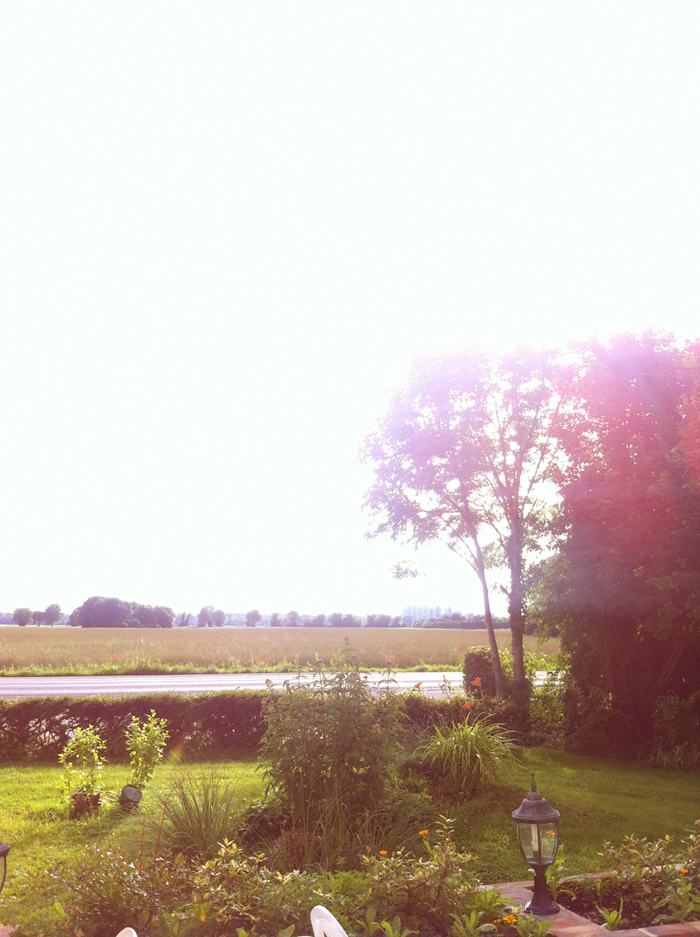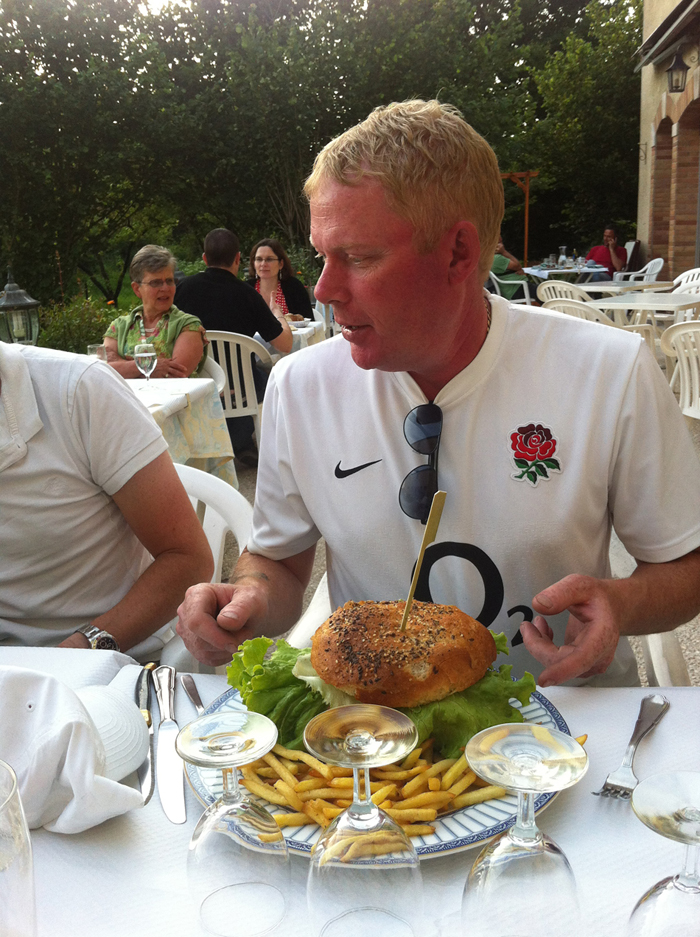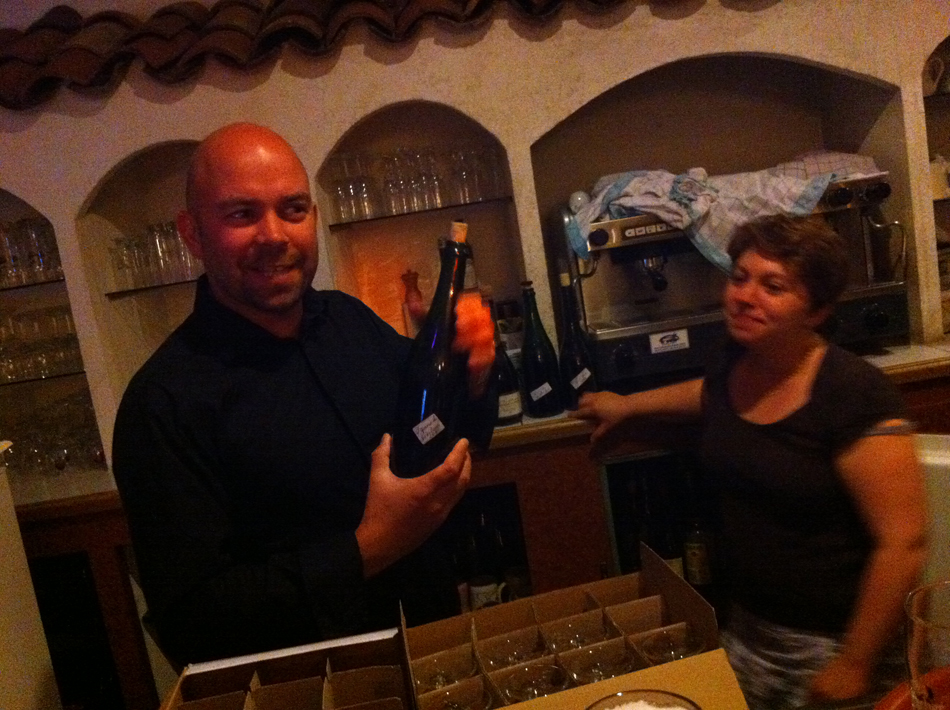 Refreshments and celebrations at Dienville in the orient forest, champagne country. Kir Royals in the early hours seemed fitting.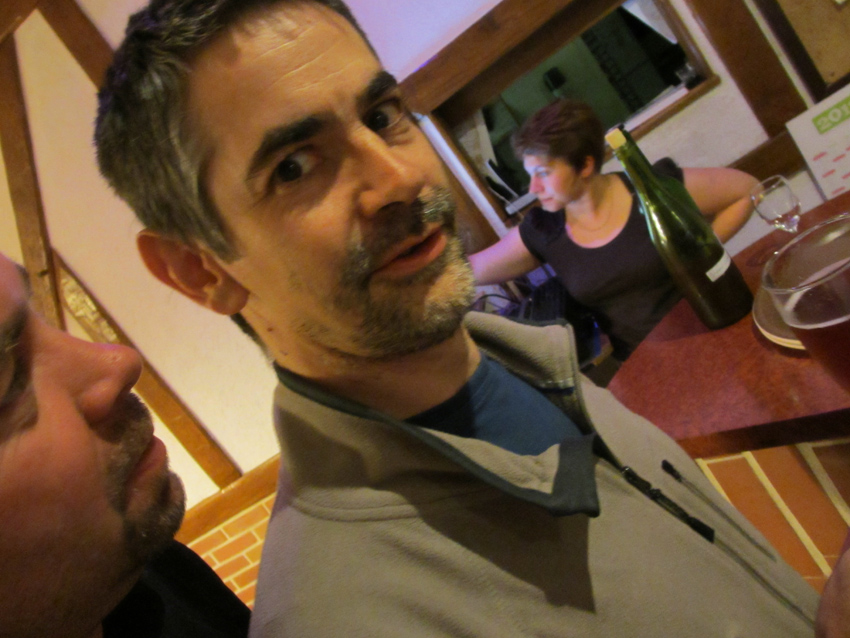 Day 7
'Home via Reims'
250 miles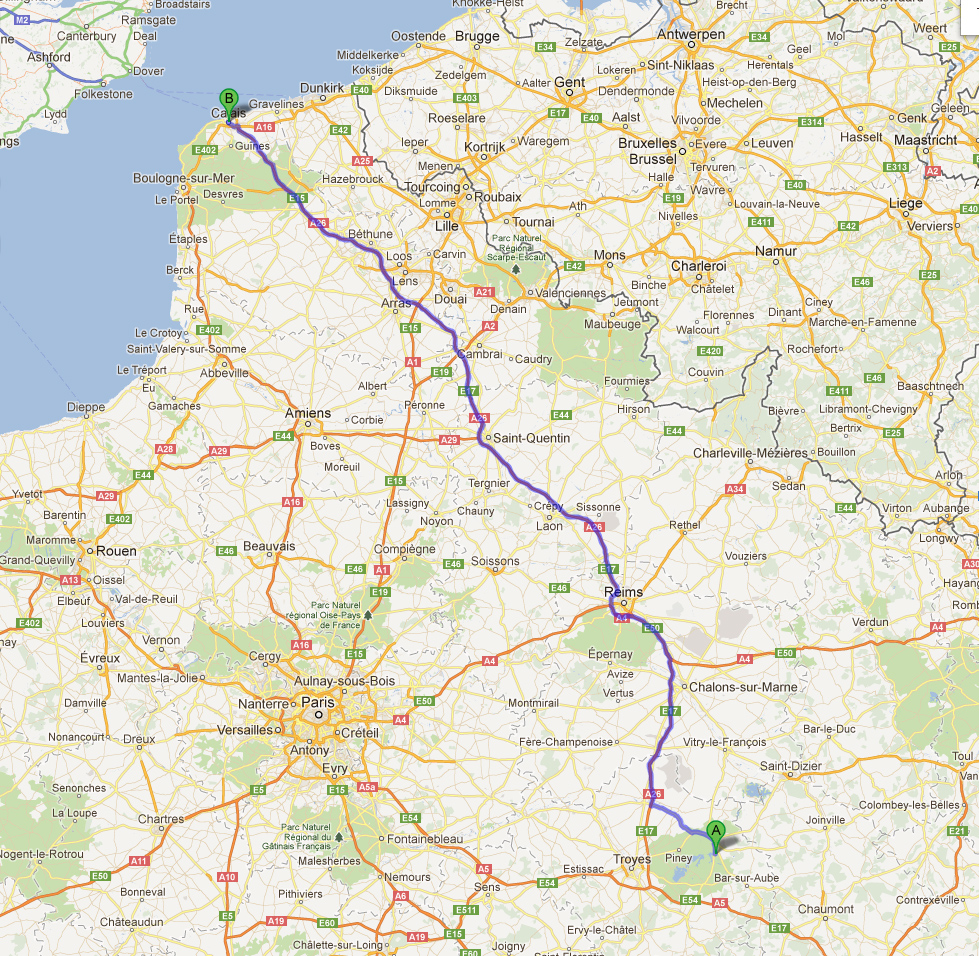 The final day. A leisurely run straight to calais via the old pits at Reims.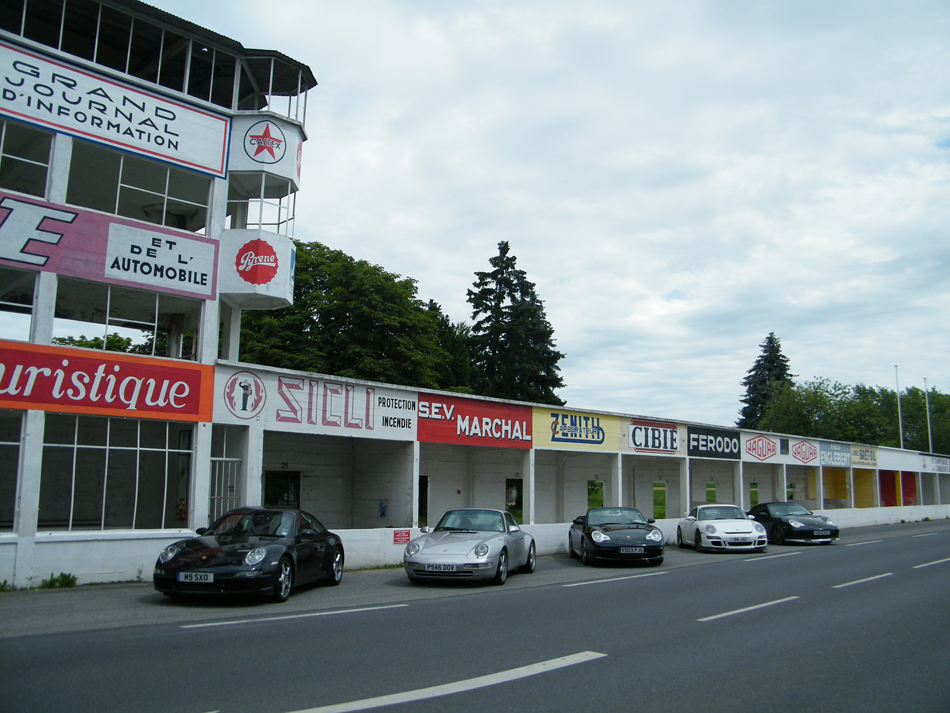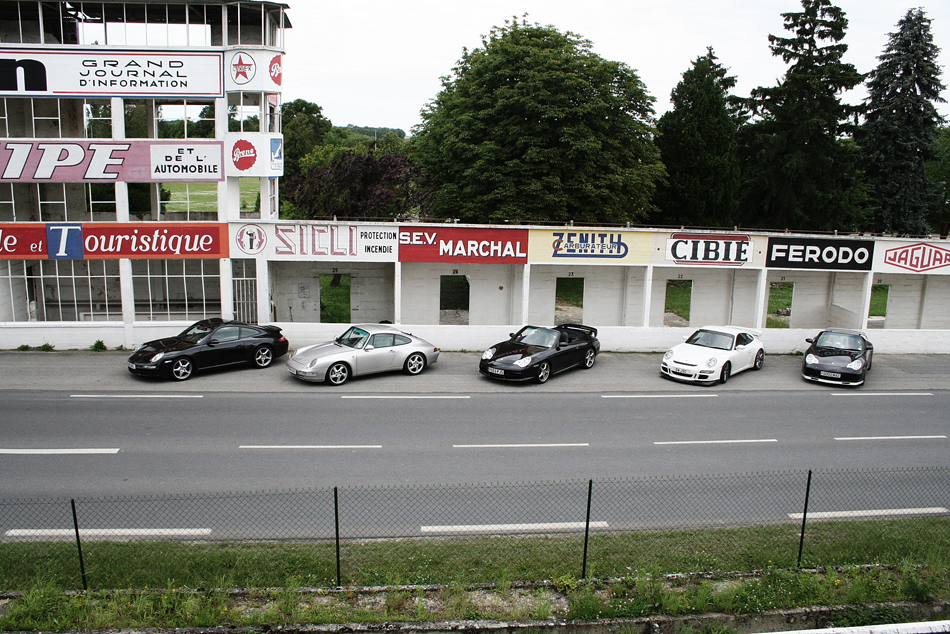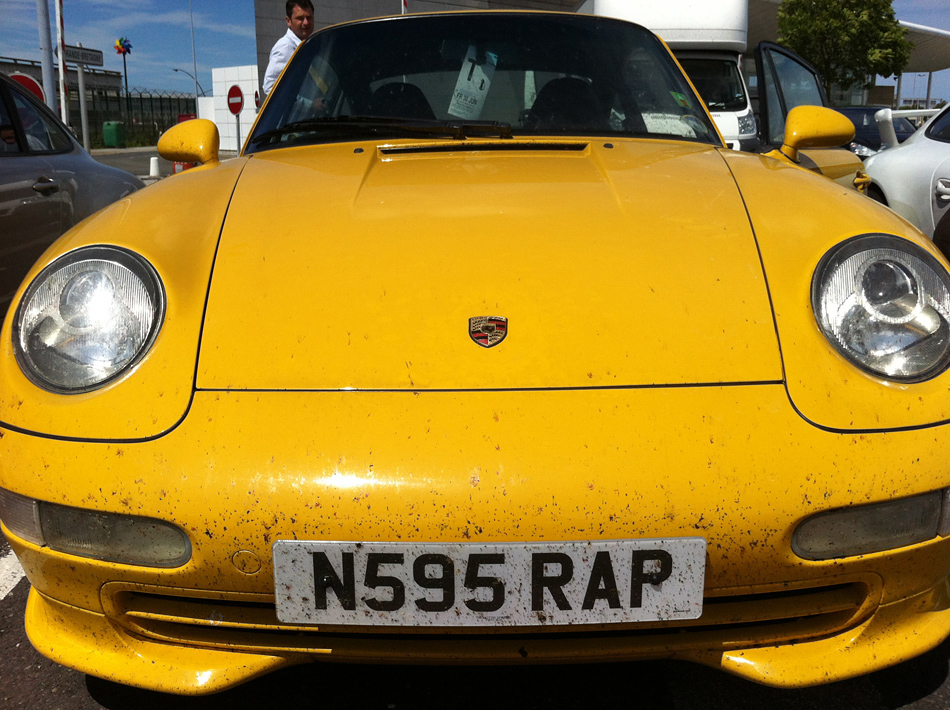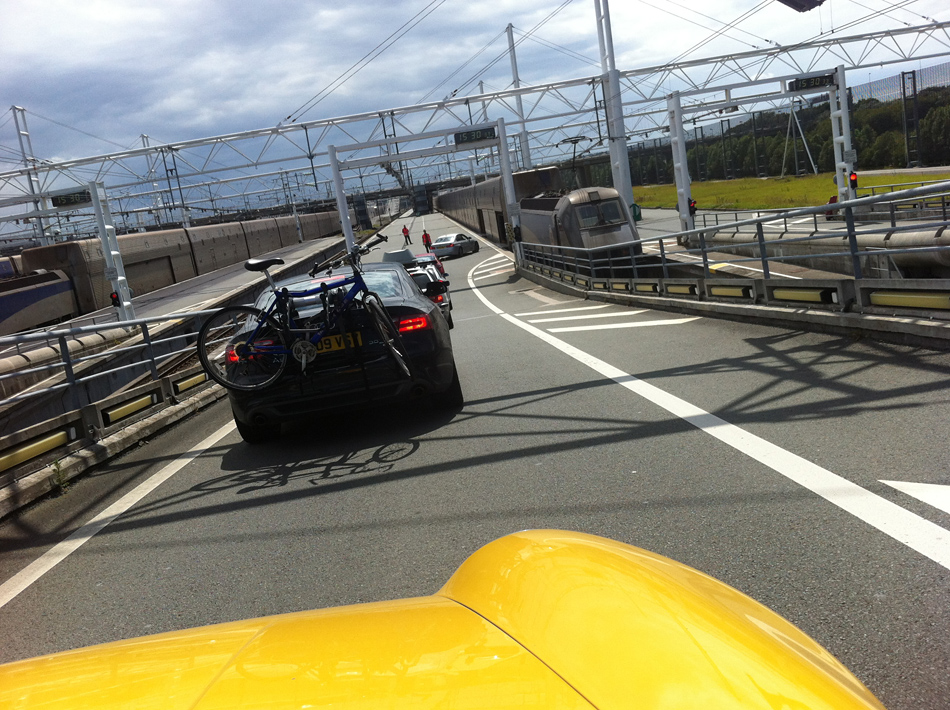 Words cannot do it justice, roll on the Pyrenees and Austria in 2013.