DONNINGTON Spectate
A white Makinnen at the hairpin. Unfortunately another car that was virtually lapped by Howard that day.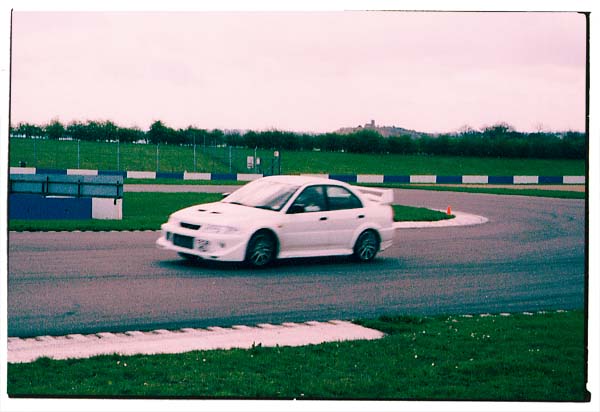 BOYS Annual RYE F@C run
Sadly, the weather was almost too hot, the traffic awful and I was feeling way too tired. Pete had engine problems and I was wishing that I was in the 340.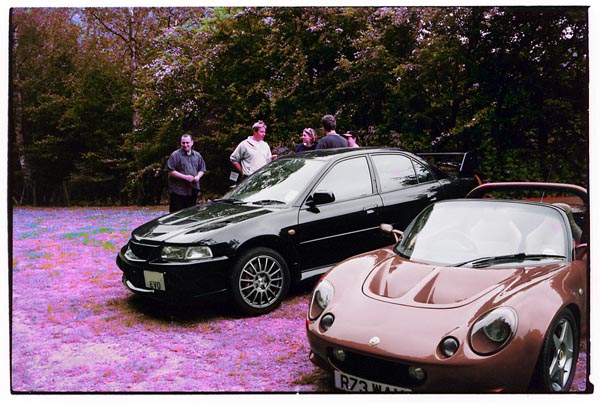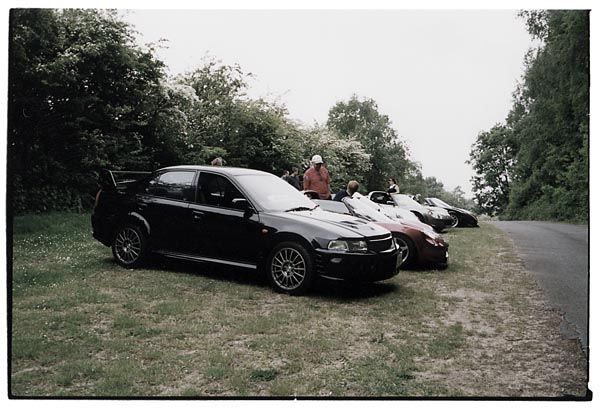 LTR meet April 2001
Somehow EVO's don't photograph very well... their massive presence has to be felt in the flesh. Anyway here is some pics form the Lancer Turbo Register EVO southern meet at the Bird In Hand near Maidenhead.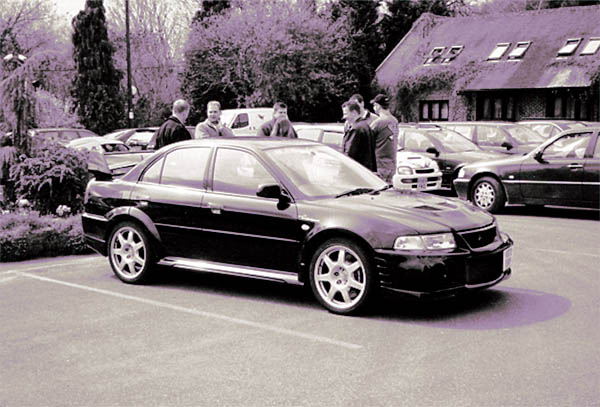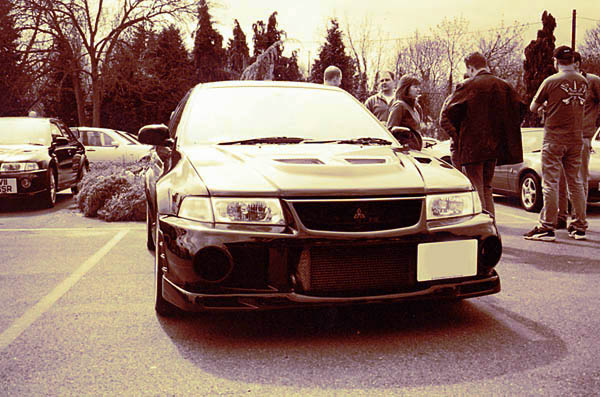 MAD developments EVO6.... nice wheels ! Dont know what this car is but it AINT standard !
Another black 6 GSR and a left hook RUF 911, owner claimed its good for 505bhp !!!!
More EVOs lined up (gave the passing Subaru driver a shock !)
Another Black 6 - not sure of the spec