---

EVO ROAD AND TRACK
CAR of the year 2005 .... DVD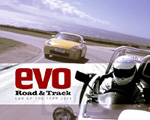 Well, with the car off the road at least I can enjoy the launch of the DVD that I recently worked on. In conjunction with circuitpro.co.uk I edited and helped produce this jam-packed track action DVD for EVO magazine.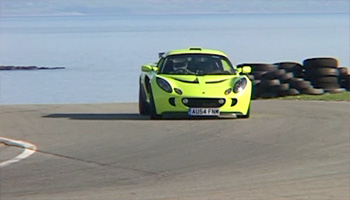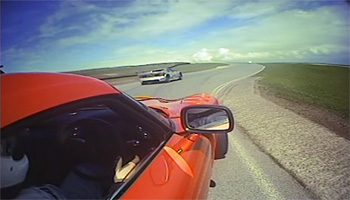 Over 2 months in the making, shot up at Anglessey circuit in north wales, it takes you through the 2005 road and track car competition as run by EVO and is a swishly edited exciting mix of in car footage, trackside shots, judges comments and conclusions and even split screen race action. I had a lot of fun making it and there's a good chance that there will more to come like this in the future. It includes on the limit - on board action from: Caterham CSR vs Westfield Sport 2000S, Noble M400 vs TVR Sagaris, Radical SR4, Ariel Atom, Porsche Boxster S vs Nissan 350Z vs Mazda MX-5 and Westfield XI and additional action features on the Lotus Exige S2 and Grinnall.
"Join the evo team in their quest to find the best track car of 2005.
On this DVD you get the chance to go behind the scenes at one of the biggest evo tests of the year with action and commentary from the evo road test team including Roger Green, Richard Meaden, Jethro Bovingdon and John Hayman as they put a dozen sportcars to the test around the demanding Ty Croes circuit in Anglesey, North Wales.
You will discover exactly how the team reached their conclusions as you ride on board the contenders while they race, slide and power around the circuit. It's the closest thing to being there yourself."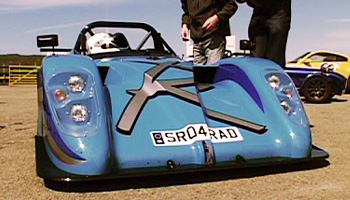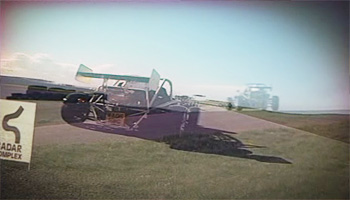 There will be an official release of the DVD in the winter issues of EVO magazine. In the meantime:
sample clip available on the www.evo.co.uk website

orders can be taken via the Dennis Publishing website here.