GT3 detail
My very first task with the GT3 was to give it a minor detail. Not really to make it look good (it looks pretty clean already) but rather just to start the bodywork on a new fresh baseline and then seal the whole car so that it's then well protected for a good 6 months.
Contrary to the reputation my last 993 detailing article fostered for me, I really don't clean my cars that often and it's not something I enjoy that much. My strategy is actually based around a very low wash regime using the excellent sealant FK1000p made by finishkare. This is really durable stuff and although it doesn't give the very best shine (a slightly plasticky looking effect but still quite impressive) it stays on there for many many months and survives lots of dirt, washes and general wear and tear with nice water beading for months on end. This means I might actually only do a few washes each year but when I do, the dirt comes off easy and quick, only a basic car shampoo is required with no speciality products or bespoke alloy wheel cleaner and I spend a minimal amount of time breaking my back in two and sending my spinal muscles into a world of hell.
I used to use the Zaino system (as seen in my 993 detail here) and I do still have their products and still use some of them but FK1000p as my main sealant (rather than the 2 or 3 stage Zaino sealant) has made life a lot simpler as you'll see here. So here we have quick wash, prep and seal routine.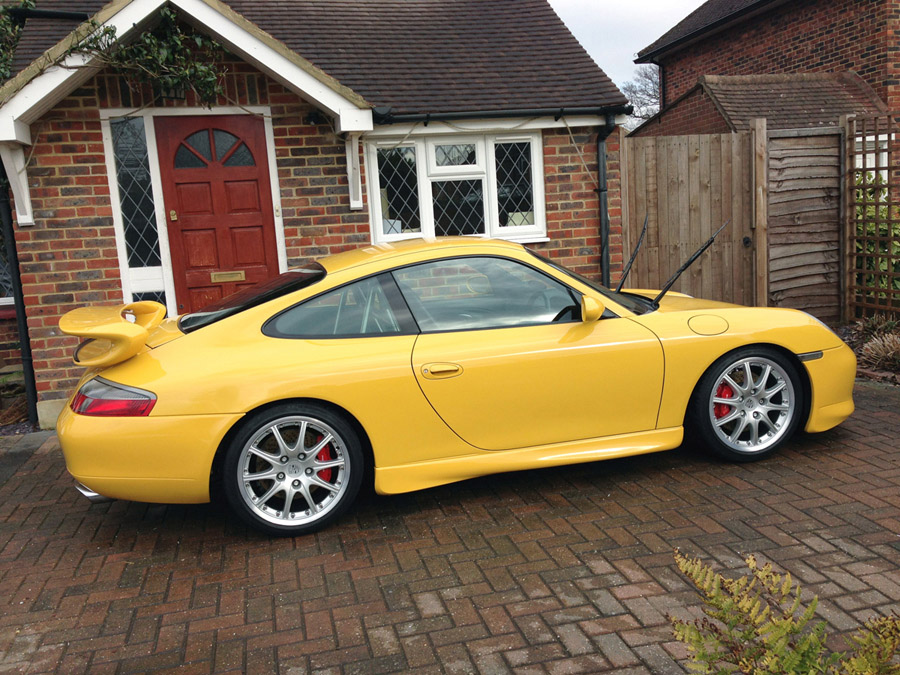 A quick wash using Zaino Z7 shampoo. I soak the car first with the hose then get to work with the shampoo using two buckets. The wheels I just scrub with the same shampoo using a couple of different brushes (EZ detail brush and Vikan Multi brush - both great must have items). I also spend just 5 or 10 minutes running a toothbrush shape soft valeting brush along the grooves of all the rubber trim, window seals and the like just to remove the lines of black dirt that accumulate here.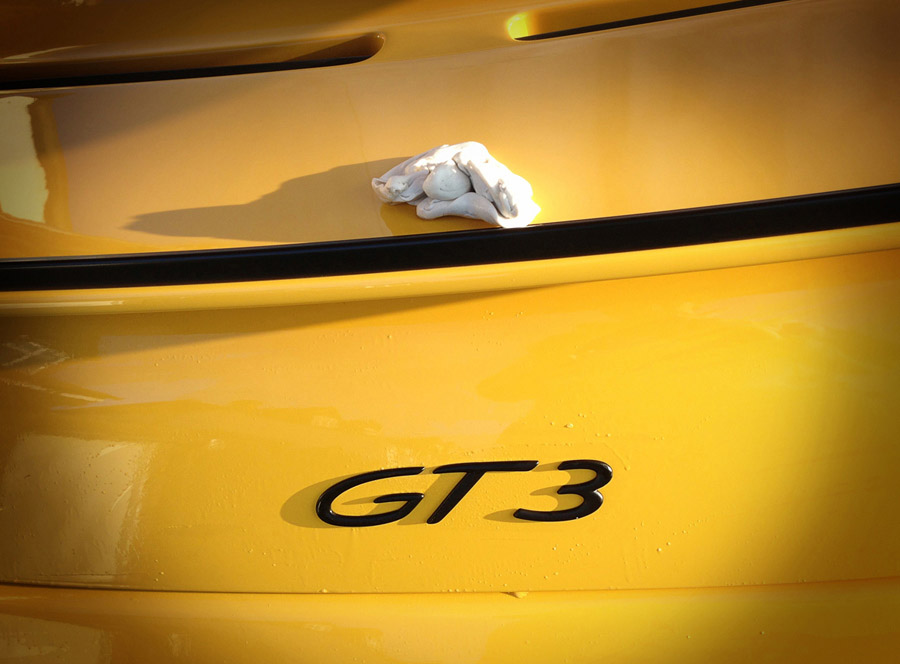 Next up I decided to clay the whole car using some bilt hammer clay and a spray bottle of concentrated Z8/water solution as a constant lubricant. Some of the panels didn't need it and were ultra smooth already. The rear bumper has been recently painted and I suspect the car's been clayed fairly recently as well. Some of the rear panels did benefit significantly though and the rear spoiler. The front of the car was pretty good though. The other main reason for claying though is to remove any pre-existing glazes or sealants/waxes on the car to ensure that I am starting from scratch using my own system only.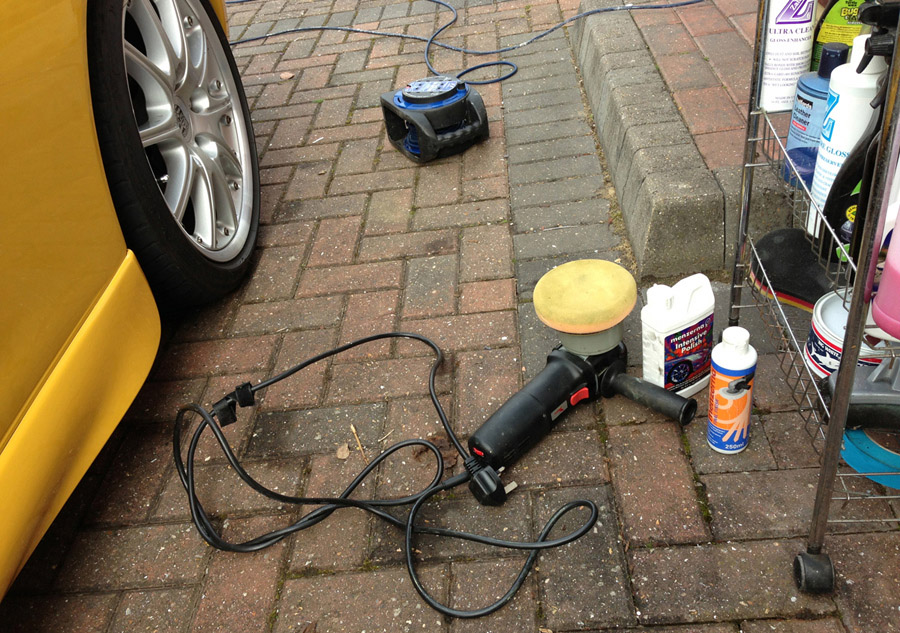 After the clay I gave the whole car a rinse with the hose and then a dry (I use these superb miracle drying towels). I then got the DA polisher out but to be honest, I polished one door but it didn't really improve a great deal and felt no different afterward to the wing next to it. I could have gone on to a more aggressive polish as the paint does have swirl marks but I didn't want to drag this out tooo much and swirls are very hard to see with speed yellow and they don't really bother me too much anyway. You only see them if you go looking for them with the sun scorching down directly on the bodywork in any case.
A good step here might be to use a paint cleaner/mile polosher/filler such as the old (but messy) favourite Autoglym SRP or maybe Zaino ZAIO. I felt my bodywork was clean enough and generally don't like fillers. There was no tar on teh car either so I didnt need any solvents or abrasives applied to clean anything off.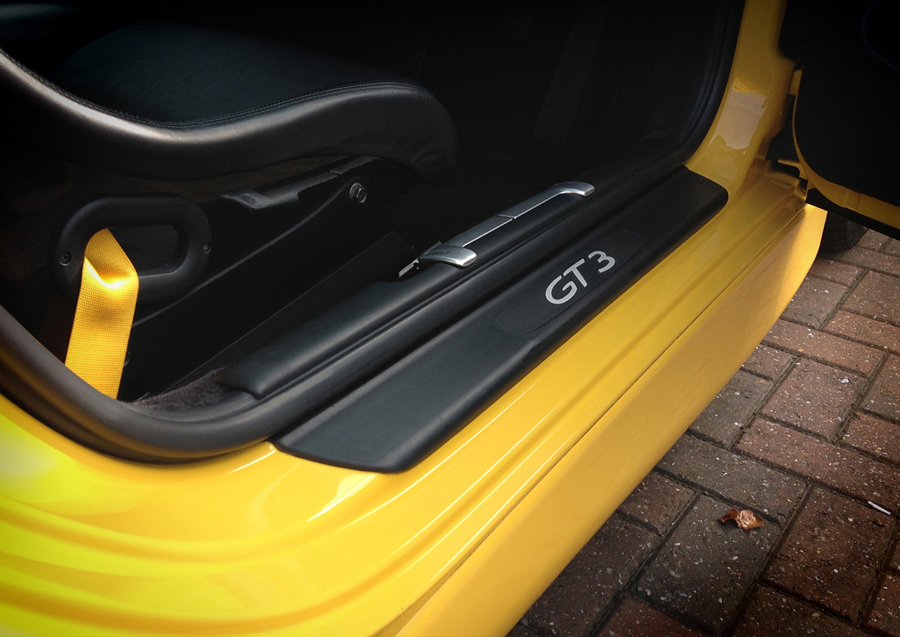 After a good soak I wiped all the door shuts down with a microfibre. I use the cheap costco ones for jobs like this where you are wiping off wet dirt. They are only about £12 for 36 of them so just throw them away after a single use.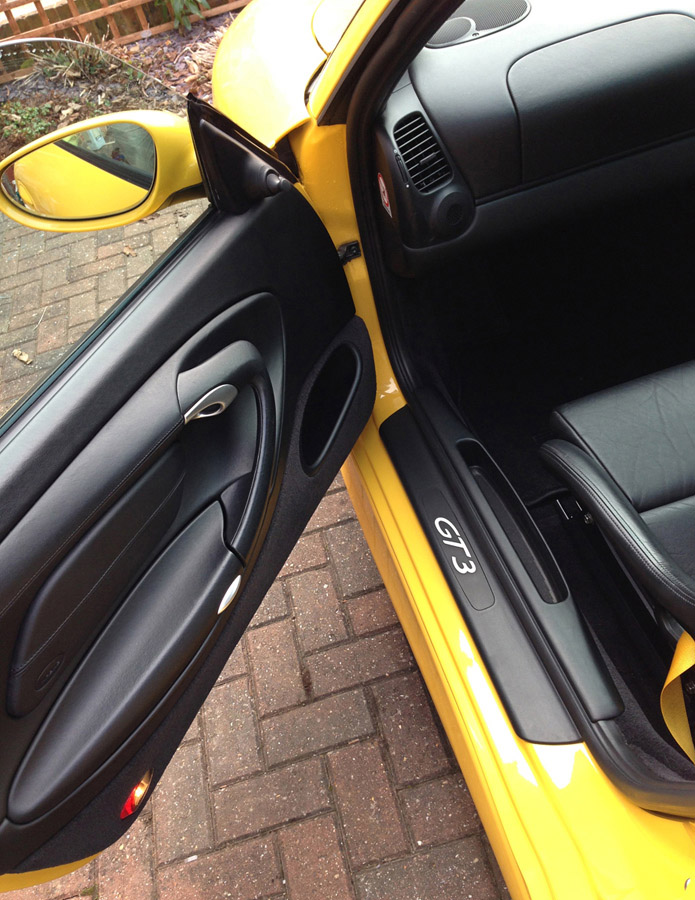 I then gave the whole car a quick wipe on and wipe off of Zaino Z6 which is a great product to use between layers. It gets the car nice and slick ready for the FK1000p and rmoves any dust or unwanted residue.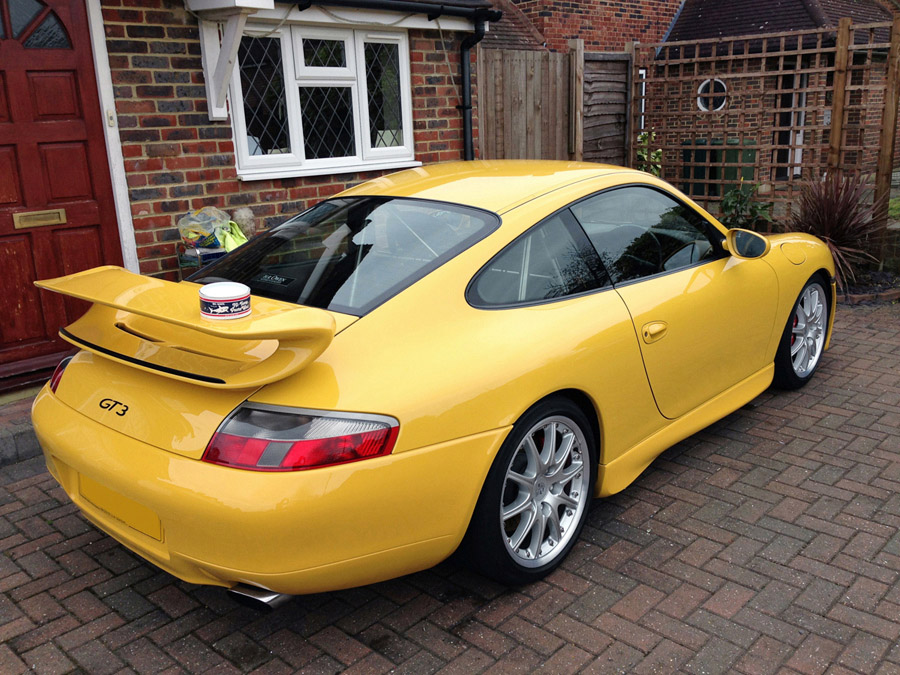 On goes the FK1000p. I apply this reasonably thinly and in this cold weather leave it a good hour before wipping off. I then left the car another hour and repeated the whole process to give it 2 layers.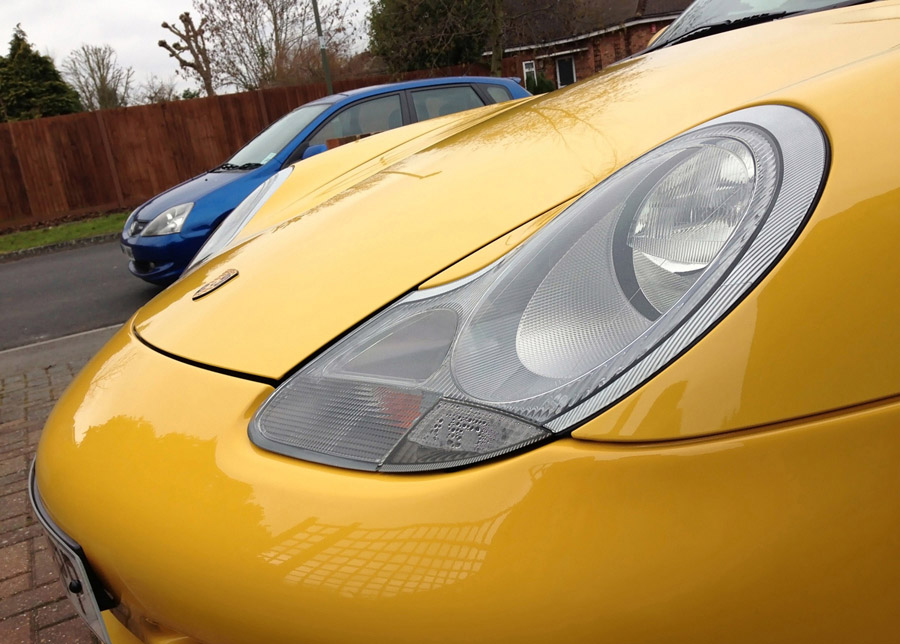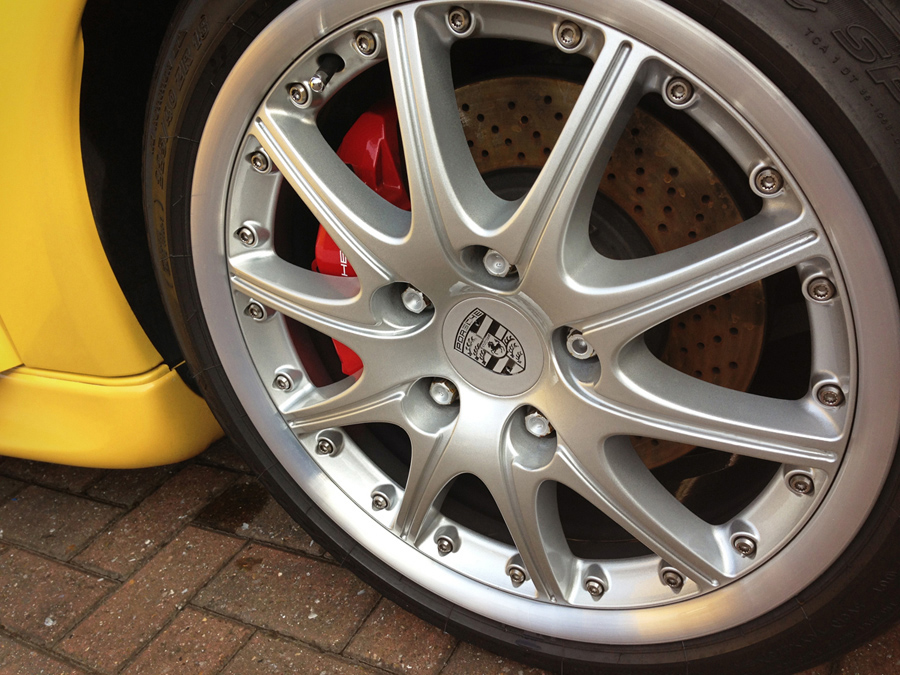 FK1000p on the alloys as well. Its just as effective on wheels as it is on bodywork. You won't be needing any specialist alloy wheel cleaner ever again. Just shampoo alll the dirt and brake dust away next time.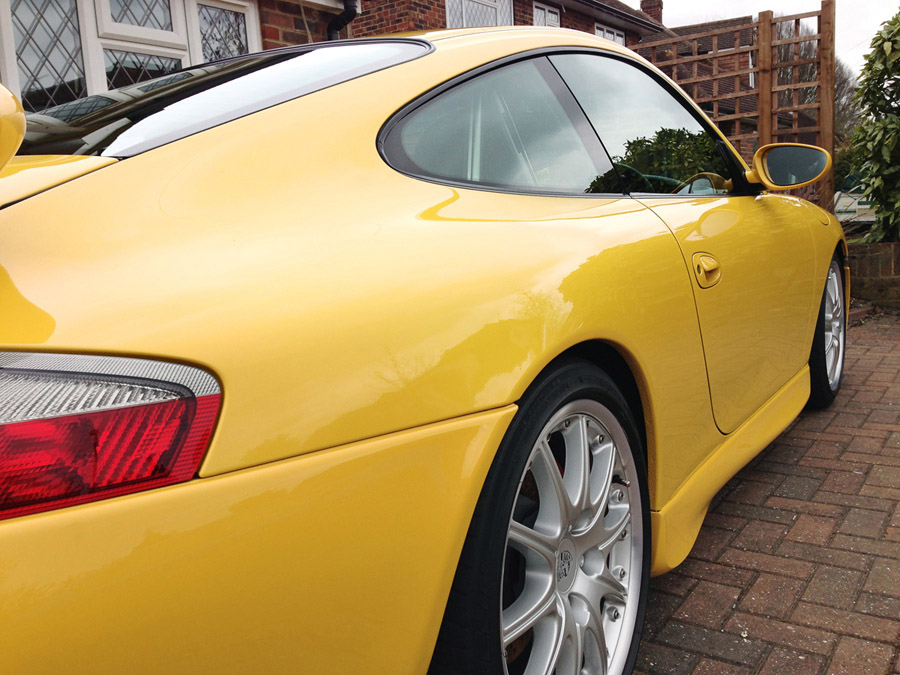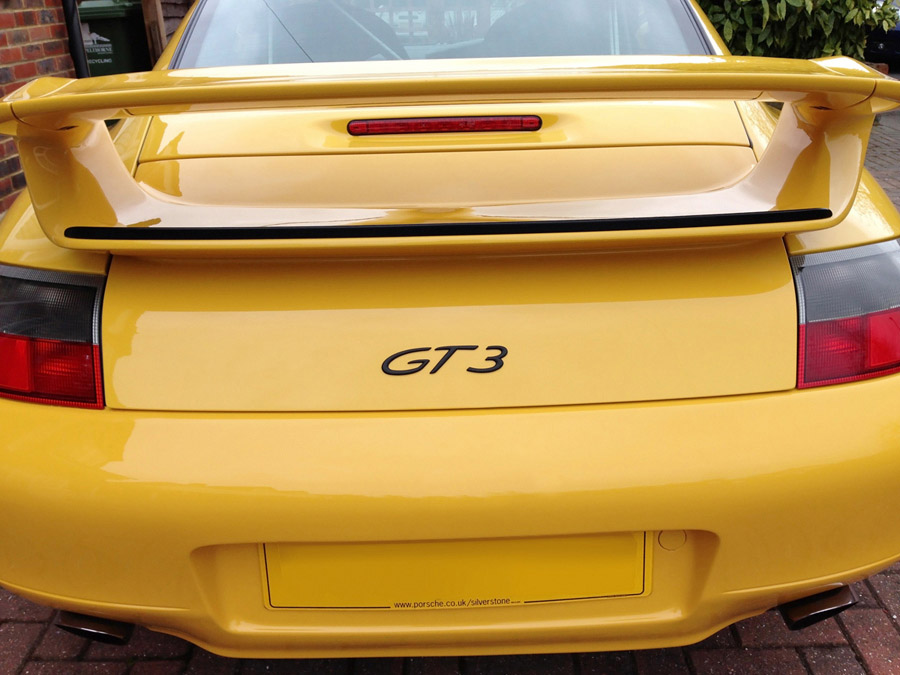 Now normally at this point after the FK1000p layers I sometimes go round the car with Zaino Z8 which only takes 5-10 minutes or so. It gives it a deeper shine and some extra protection and works pretty well over the top. Z8 is arguably one of the best things Zaino makes so if you like cleaning cars, make sure you try some out some time !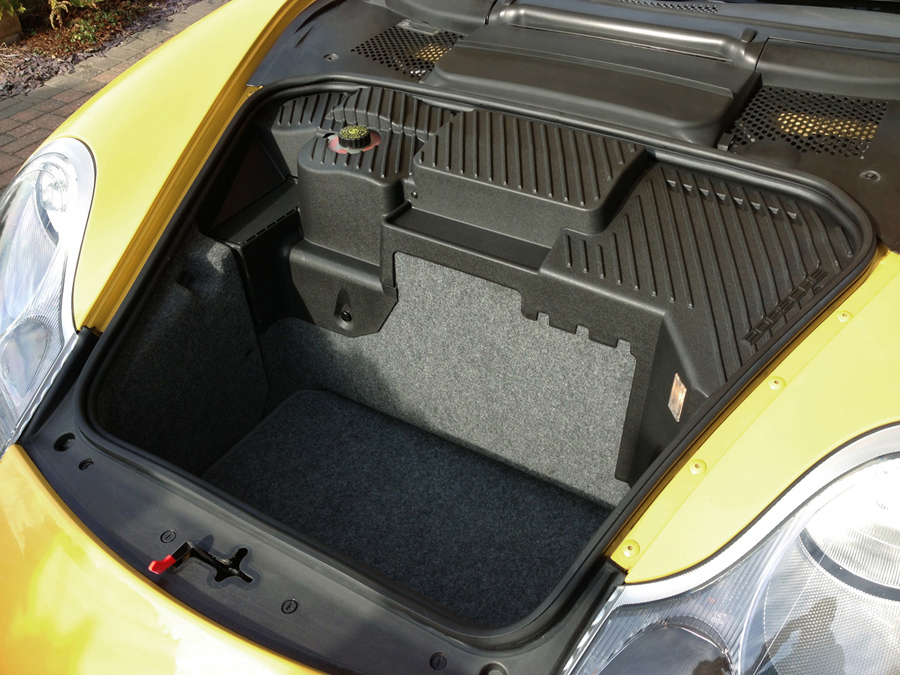 No real cleaning here as the car is in such great condition in any case. The plastics I mostly just left alone. The upper ones with the holes in them and the central battery cover did have a few water stains on them so I just wiped them down quickly with some 303 protectant which I have found is the best thing to use on plastics and rubber. After it's wiped on I also wipe it back off with a different cloth as I prefer a dull almost invisible finish so that the trim doesn't look like its been treated in any way or glossed up (like those really nasty trim cleaners).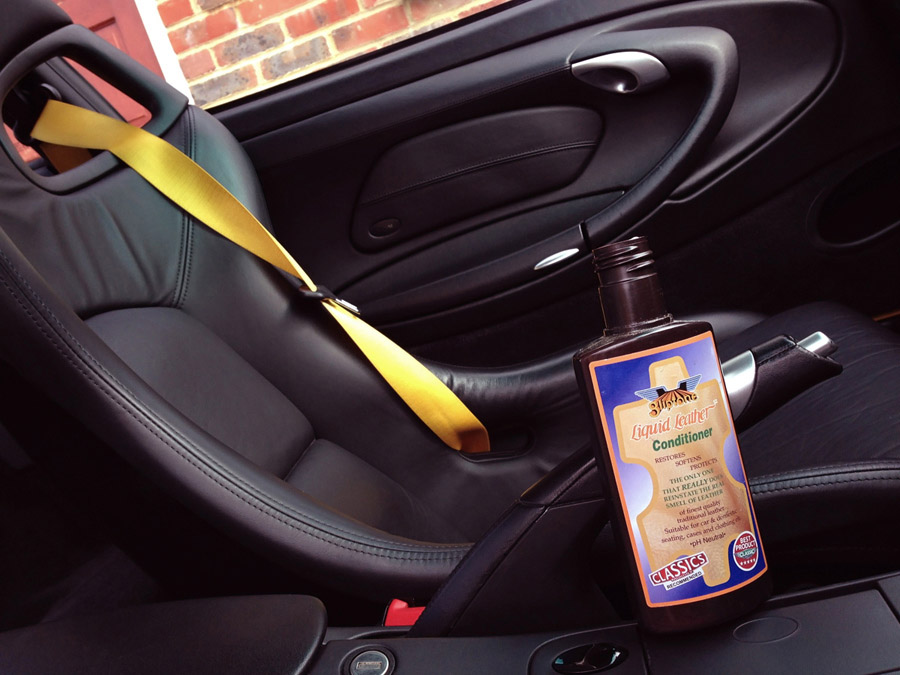 Inside again not much needed doing. The interior is in such good nick that the only thing required was to condition the seats with some gliptone. I am not certain how much gliptone really helps but I do like the smell it creates in any case.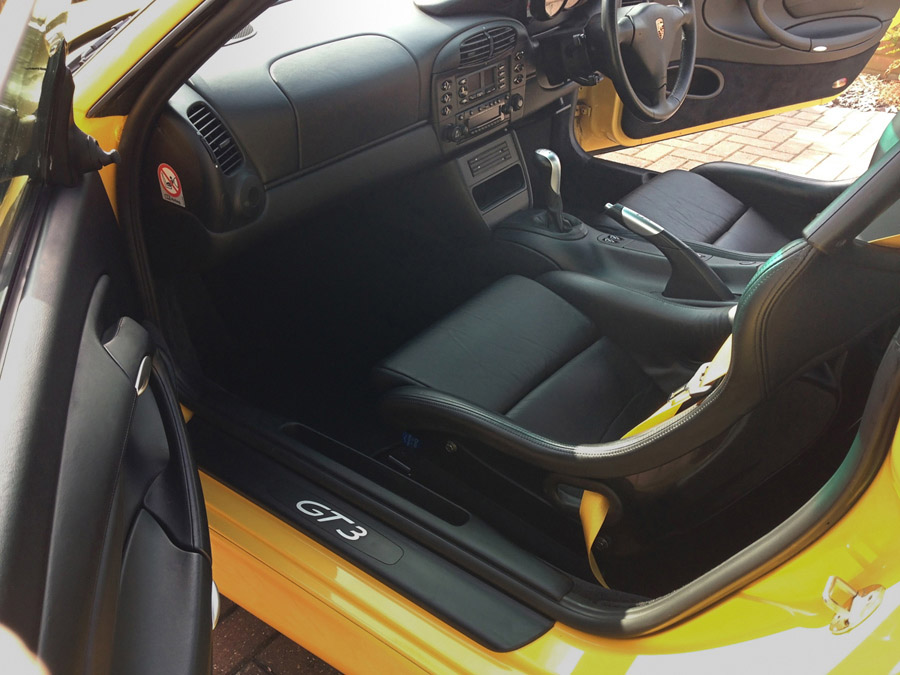 I didn't touch anything else inside. Although 303 protectant is a great product and can be buffed back off, I would much rather leave any interior trim untouched and looking completely factory fresh if at all possible.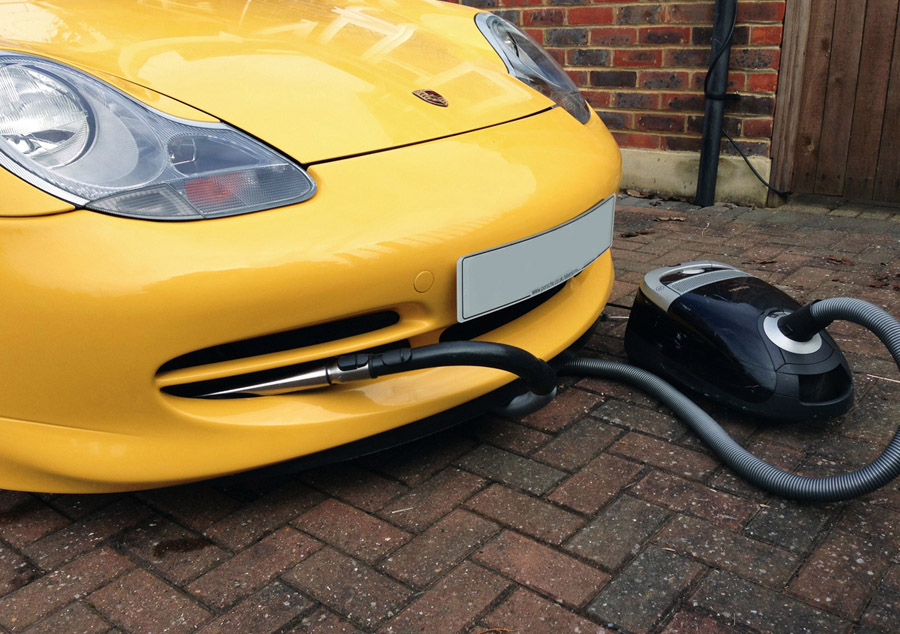 At some point i'll get her up with the wheels off and see what can be done underneath and in the arches but one thing i wanted to do immediately was vacuum out the muck inside the front air dams. As luck would have it the first day I picked the car up I met a salt sprayer on the motorway and the amount of salt pellets in these ducts jammed up against the radiators had to be seen to be believed. Nothing a good Miele won't sort out however.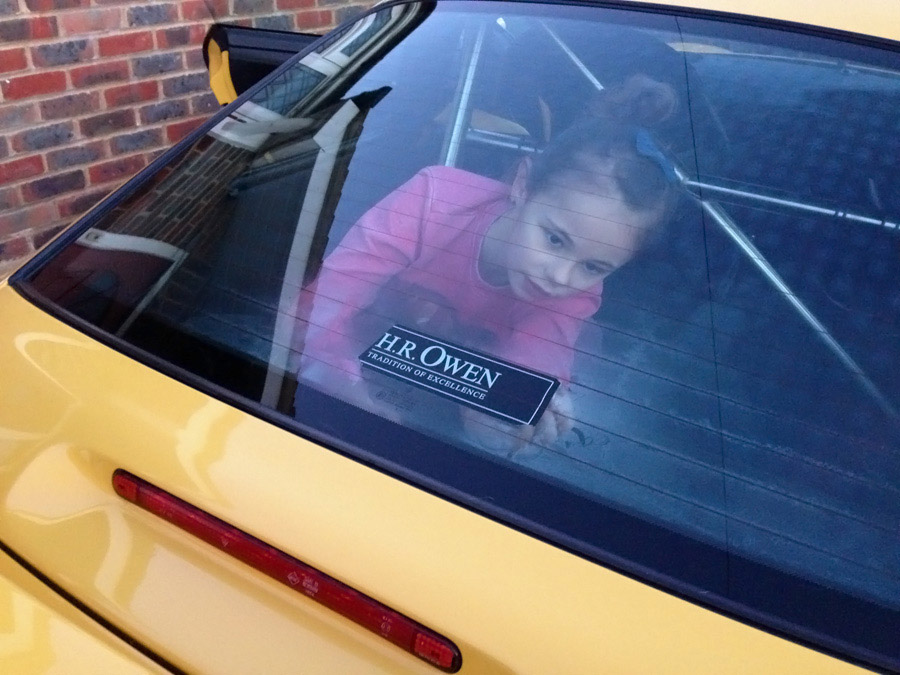 And after 11 years of married life I finally discovered what kids are for ! Yep, how else do you get rid of unwanted rear windscreen stickers in a GT3 (without removing the seats).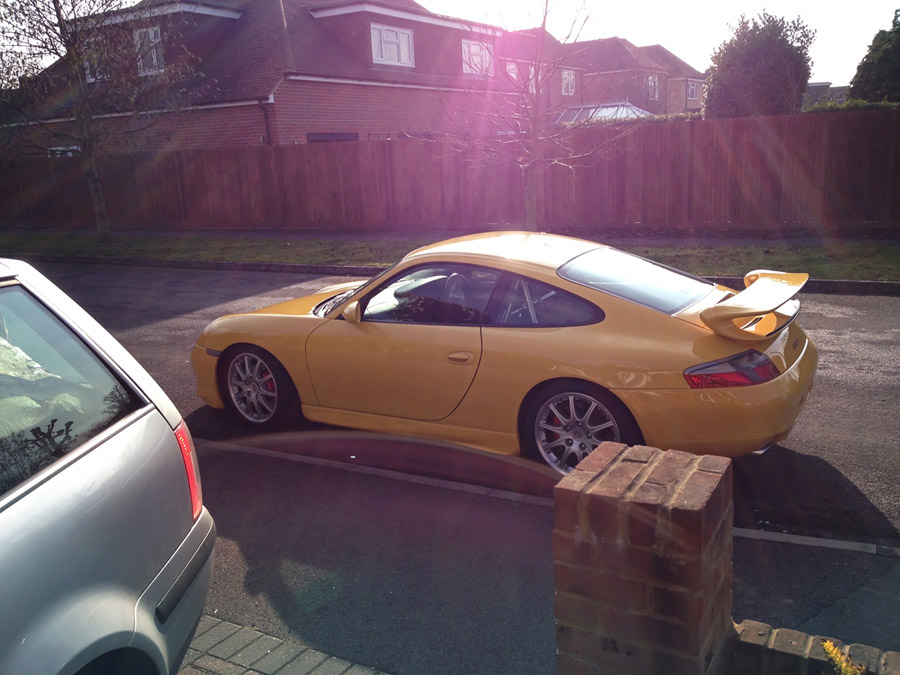 So there she is all ready to go. She wil be covered in filth before long and be used just as intended but at least I know that everything is well protected and any future cleaning sessions will be over fairly quickly.