A new addition ...
For me, car buying is always a kind of momentary aligning of the planets. No matter how much you speculate, plan and forecast you never can truly predict what will take place and this unkown aspect really makes up so much of the fun. We think we set out to get a specific variant of a specific model of a certain marque but I've actually found that at any one time there are always various new companions that you desire and can justify to yourself, and finally writing out a cheque transpires because of a coming together of different elements all at the critical moment. We buy the special cars. They could be from a handful of different models or even spread across different marques but those special cars are out there lurking, waiting to sing to you. We buy them on the right day, in the right mood from the right people. Should one of those elements be off kilter, we may well end up buying a completely different car altogether.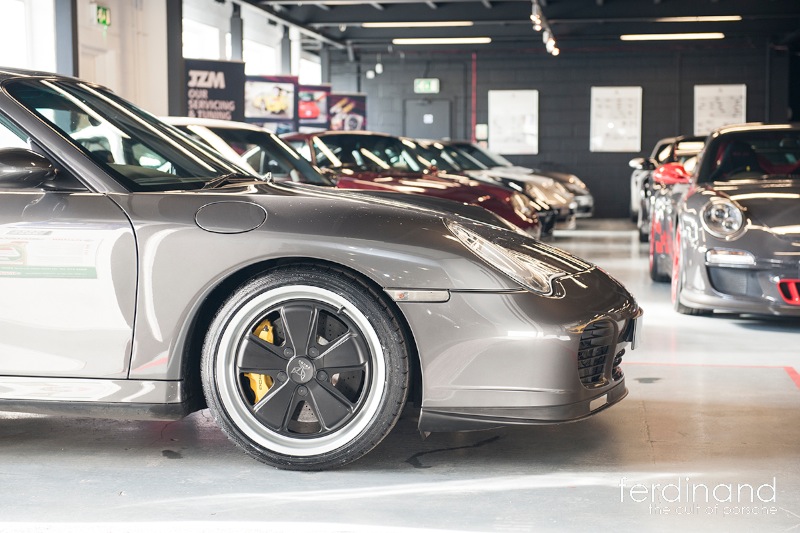 I've been browsing the classifieds of late and popping into a few showrooms here and there this winter. I've had a bit of an itch for a new steed for some time and have a big european road trip looming in June and would ideally like to take something other than the 993. Window shopping in early 2013 I started in familiar territory in some independent Porsche showrooms specialising in the Turbos and GT cars. I like to wander around and see what grabs me but both early visits failed to twang any heartstrings. 996 gt3 mk1 and mk2, 997 turbo, 997 GT3, 996RS, 996 turbo … I could justify a space for any of these multi award winning Porsches but somehow during those two visits I didn't see one car with the right colour, look and spec that really ignited my desire.

It was that lacklustre Porsche experience that pointed me back to my Norfolk roots. I perhaps foolishly surmised that I already owned the one and only 911 that I truly want and I went to test the new Exige V6 and came away really impressed. If the sums and timings had worked then I probably would have put my deposit down there and then, but with a few days reflection, I realised that a brand new Exige V6 could not materialise before my 2013 road trips and also, although it would be fabulous to be one of the first owners of the exciting new kid on the block, it might be best to let the recent turmoil at Hethel settle a little before plunging in.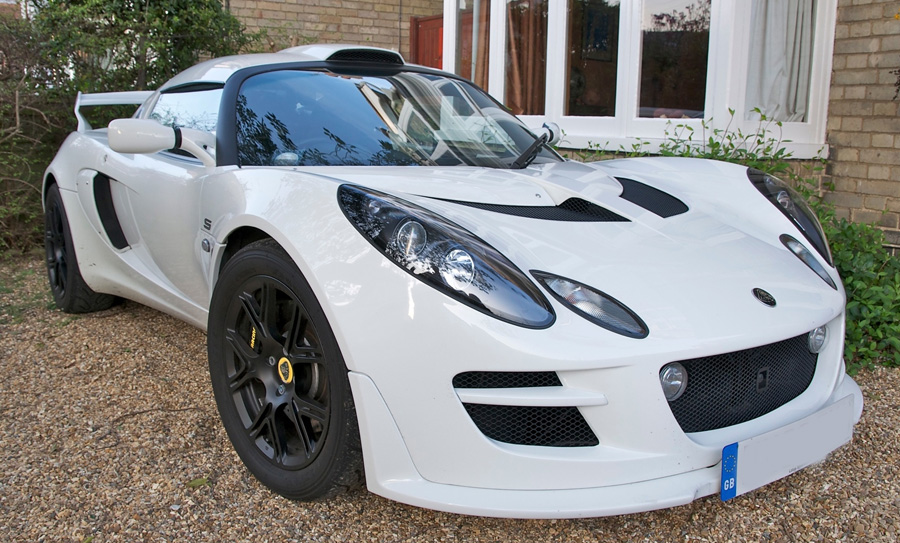 I may well come back to the V6 Exige. It's a fabulous car and what Lotus do better than anyone. It also got me to thinking that getting into a last of the line 4 pot Exige, something like the run out RGB special edition, would be a good alternative and give me a similar sort of experience until I was ready to buy the new car. I thought wrong though because after viewing a few it was patently obvious that the older car just does not look like the new V6 edition, it doesn't go like one or sound like one either and bottom line is the baby Exige is just not nearly grown up enough for my tastes. All along I was really kidding myself that the old Exige would be a good enough booby prize.

So after a small wild goose chase with some Loti I flip back to Porsche. I go visit another well known london based Porsche garage to eye up some more 997 turbos. Whilst I am there though I see this gorgeous Artic silver 997 C2S. I never had a basic 997 anywhere near my shortlist but this car just looks so right and has a wonderfully clean interior. It's fairly purist as a rear wheel drive manual and I have always been an admirer of how accomplished the 997 is (let's be honest, they can do everything pretty darn well). This would be great across Europe and also get tons of use back home even with the family aboard occasionally. I register my interest, take a few pictures and soldier on. That evening, I get myself booked into '911 virgin' for a browse the same week.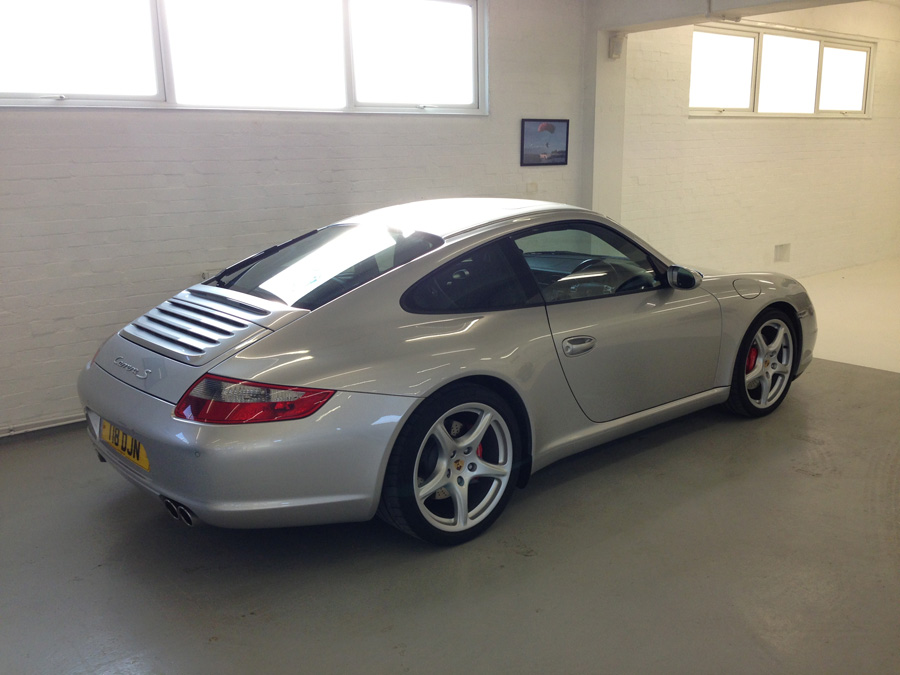 At the well known Uxbridge based specialist the first thing that catches my eye is a wonderful looking midnight blue 996 GT2 in their central showroom. Pictures never get across just how muscular and imposing these cars are. It's a good car, quite leggy but original panel and well cared for. In the back of my mind though I know that the GT2 won't shine when its wet or when the roads get choppy. It might dazzle me at other times but out of all the 911's that porsche have made in the last 20 years or so, it will be the one that is the most limiting.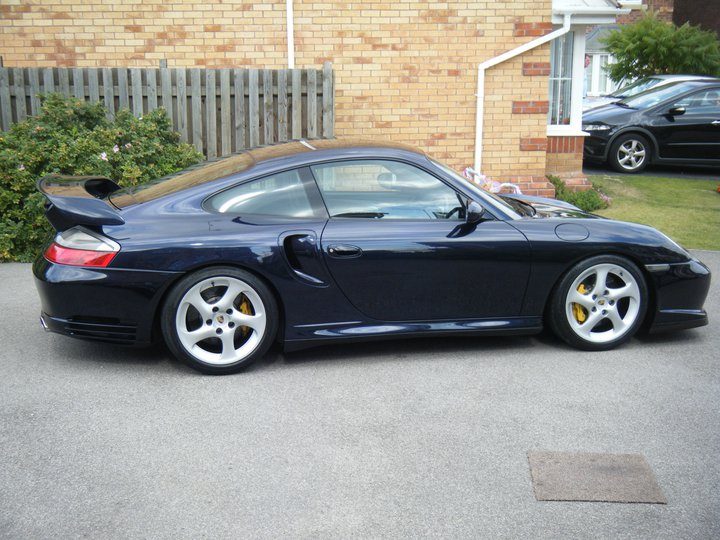 The big wake up call though is the car next to it, a speed yellow mk1 996 GT3. This is a car whose fastidious previous owner is known to me and this is without doubt a really good example. The front boot looks new and the engine bay also amazingly tidy and uncorroded. Inside, apart from a few minor marks on some of the plastics, everything is also immaculate. The bodywork is good with a very authentic and honest patina. This is an original panel and paint car, totally standard even with the original supplying dealer sticker and tax disc holder. It's screaming buy me. It highlights more than ever that when you shop for a car it takes a certain model, a certain colour, a certain spec all in the right condition; some cars are just waiting there to ensnare you. They are the special ones and the ones you will buy.

As we wheel the GT3 from the crowded confines of other stock and out into the open it just gets even better. Now I really don't think I have actually seen many mk1's in the flesh and have never really paid them much attention. Debates over which is better (mk1 vs. 2) will continue till the end of time but personally I always had it in mind that I would always take a mk2 or the RS if faced with the choice especially with the formers superior brakes and engine. Out here though on the 911V forecourt on a cold winters morning, the liquid flow of rounded curves and swoops of the mk1, the first generation studded multispoke wheels at a perfect ride height, that flicked back swan-like spoiler, the car just looks bloody magnificent ! The speed yellow matches perfectly panel to panel; just a very very slight hue change in the front bumper. Whether this is facts and knowledge intervening and steering the senses I do not know but the mk1 does seem to exude an air of a classic in the making, a future collectable. The way all the skirts and spoilers all mould and harmonise together is just so right. There is definitely something special to me about its looks, it's in the hall of fame already and all the talk on the internet and the prices in the classifieds seems to back this up. So there you have it, an aligning of the planets. All of 2 or 3 minutes and I knew it was mine.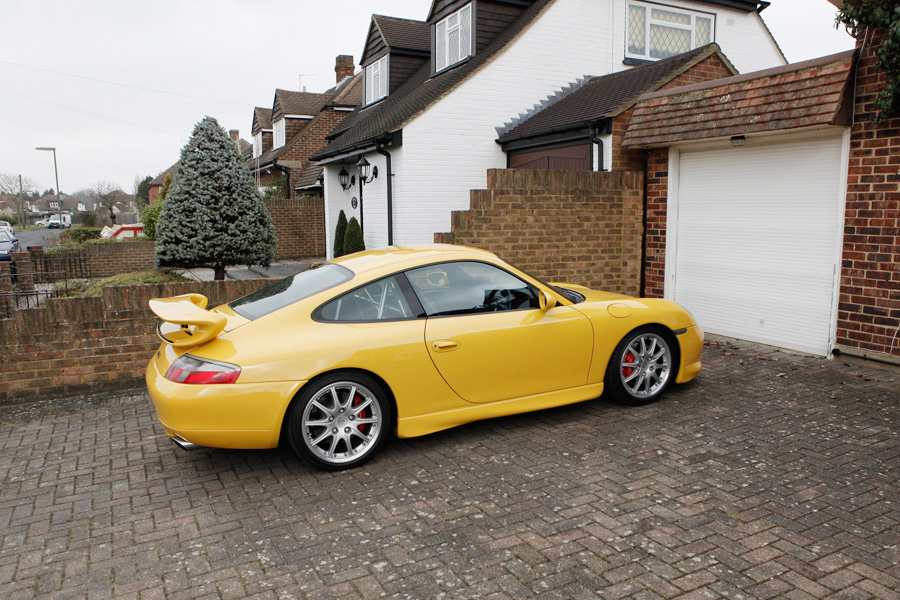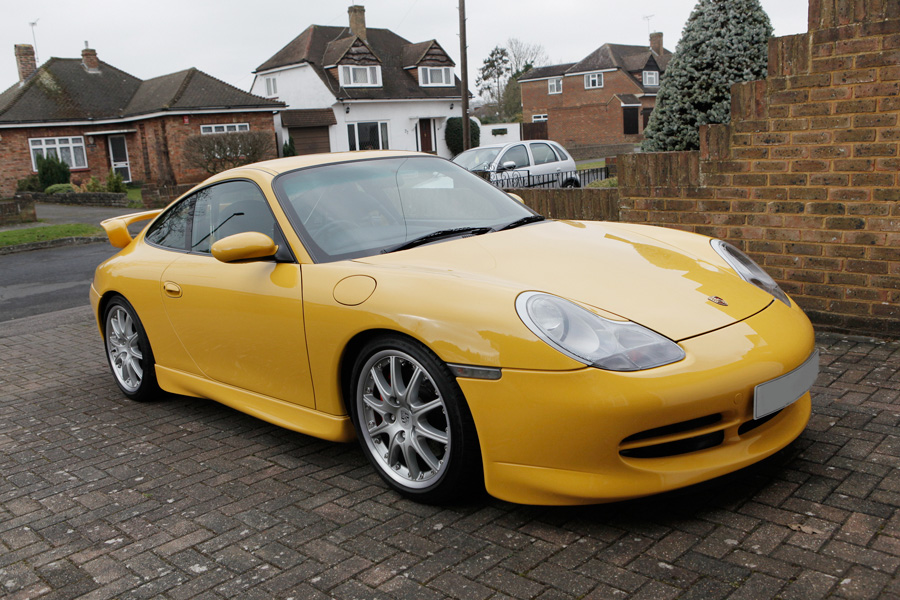 We go for a test drive but it's really only a formality. The previous owner is not only a mk1 GT3 expert (having owned several) but also very fussy when it comes to ride and handling. I have an inkling that we both actually aspire to similar on road characteristics and I know from some email exchanges that he refurbished all the dampers, fitted new OE springs and replaced 4 suspension arms just a few miles ago to get her spot on. I have driven plenty of mk2's before and 996RS's and I know that they are my second favourite 911 to drive so there isn't really much to go wrong here. Sure enough the mk1 feels great on the test. Yes, it's busy with plenty of jostling as you'd expect from a GT3 but there is none of that taught weaving and camber chasing that you get with the RS with it's cup toe arms or on cars with trackday camber. This is well mannered and comparatively supple. The mk1 specification is also probably contributing to this. The spring rates are a gentler compared to the mk2's which makes everything a little bit more fluid and malleable than other GT3's I have driven. By the time we step out, I really can't fault the car in any way.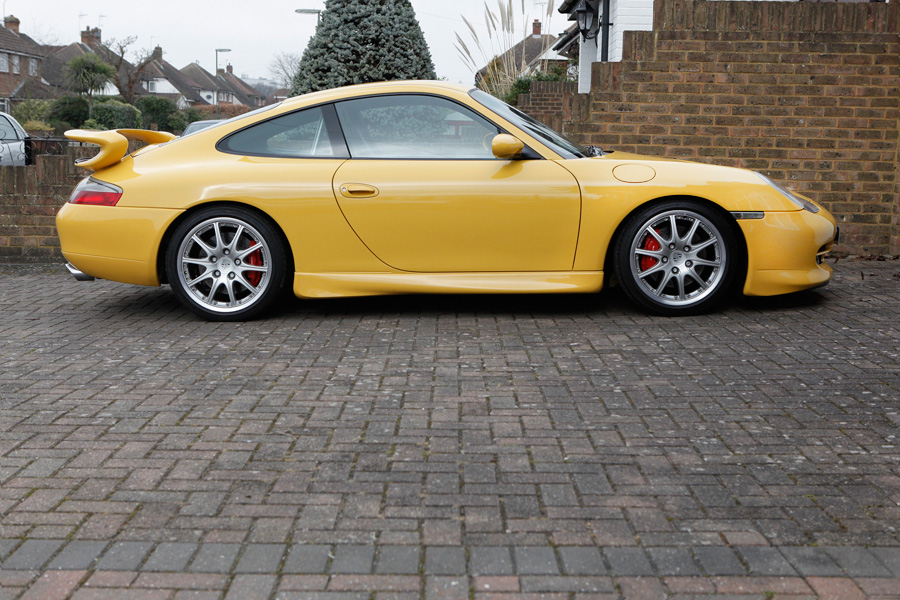 There was a point recently where I got so interested in ferarris. The F430 is a wonderful road car and the Scuderia and 458 and 599 still hold huge favour on my future 'to do' list. The interest is still there and it will come in time when funds allow but for now, I guess all along, the 96 GT3 was a car I always wanted to own and was impressed and bonded with from the get go of my first ever test drive. Perhaps now is the quite possibly the last time to get one at sensible prices too ? It's the middle of winter yet we've seen lower miles 96 GT3's go for 45k+ both mk1 and mk2. Desireable examples seem to have fallen off the radar quite rapidly in the last 12 months or so whereas 2 or 3 years ago the world was your oyster if you were looking for a low mileage example.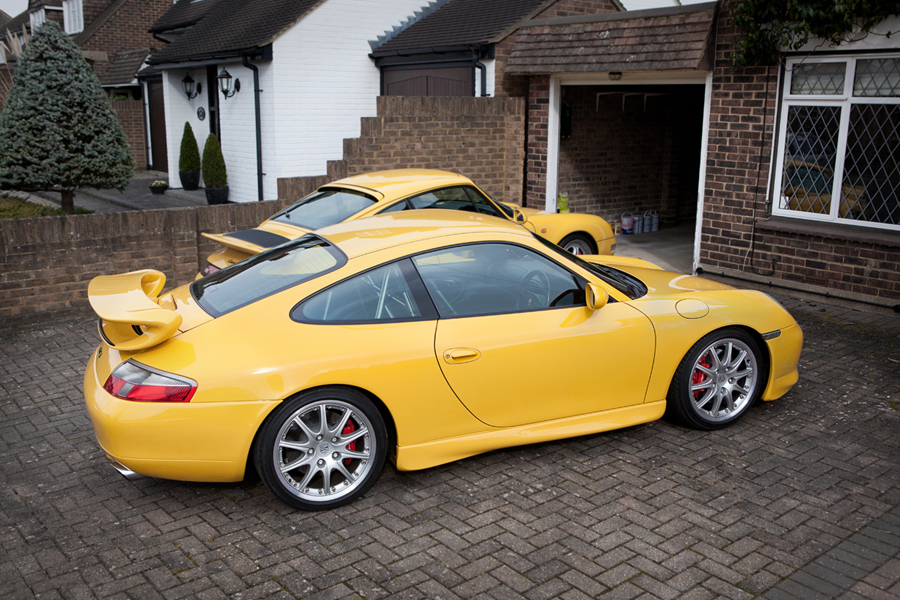 Less of the money talk though. It's all about experiences and this is one journey that I'll definitely be taking. It'll be hugely interesting to compare and contrast the Gt3 back to my 993 and to see if it also becomes a keeper. One thing's for sure, it will be remaining stock so no mods I'm afraid. Some cleaning perhaps and maybe replacing/renewing a few parts here and there but this example is just to good to start messing about with. Roll on the Pyrenees, the Cote D'Azur, Florence and the Dolomites in June !