---

Oulton, June 2005
Great day and fine weather. Oulton goes back up to the number one slot as my fave track in the UK. Lots of cars on circuit so not many clear runs and a huge trail of oil on track (a caterham split his sump) from foulstons to the pitlane just before lunch but hugely enjoyable all round.
Really need to get the car flat floored, it keeps locking up all the time and I suspect the corner weights as the videos show including an excursion to the gravel trap. When I removed the damper spacers before Cadwell I just guessed at the ride height and spring platform positions. Calipers seem to be working both sides so corner weight is most likley suspect.
At least the rake is now at a sensible level. I had to adjust the rear platforms far lower than they were to achieve an approximate ride height of around 13-14cm but this meant that when the rear suspension was unloaded at droop the springs came quite a distance away from the top end of the damper.

The danger here is that on recompression (e.g. after the mountain at Cadwell) the spring would not reunite properly with the top cone shaped bracket but would veer to one side and possibly cause some real unwanted behaviour at the rear.

The answer here is helper springs which represent zero poundage but keep the spring in place in droop.
Made some decent progress at oulton after a terrible visit last year. There's still a lot left in the car generally especially in the faster bends and hopefully ill get the locking up and wheel wobble sorted shortly and will be able to use the brakes in anger.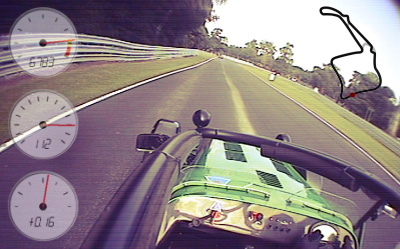 Datalogging was working (mostly) well and using overlap software created by Matt Daniels I have created some data overlays on my movies showing speed, G force and revs on some custom dials I made.
However i've discovered that my speed sensor reading is out for some reason and always several mph off a true GPS reading. I've triple checked the tyre circumference values so something must be amiss with the sensor or its mounting. I have adjusted for this error using a multiplier in the datalogging software for 4th gear so high speed is pretty accurate but it means that lower speed 3rd gear values are slightly too low. Still, its there or thereabouts. Thinking about getting an in-car GPS speed reading gizmo like the one race technology do and just plug that straight into the Mychron.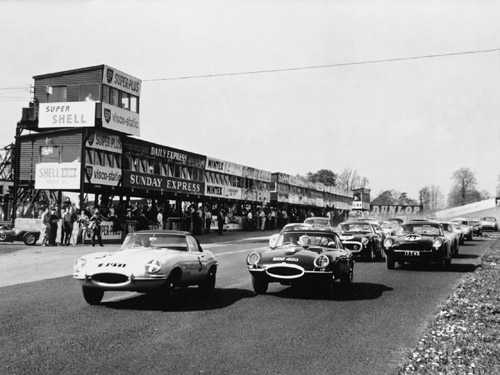 MOVIES
Mr Daniels reworked Overlap to work with some custom dials that I made so here are a few videos with datalogging superimposed. Plan to have a throttle meter, shift lights and oil/water temp readings at some point as well.
Clear rolling lap with logging
Windows Media WMV32mb

clear lap with test logging

Straight on at Cascades
Windows Media WMV 15mb

front left keeps locking up

Outbreaking myself
Windows Media WMV 27mb

Brain fade at Lodge, otherwise a pretty clear lap

Early evo chase
Windows Media WMV 14mb

Early lap from the morning, chasing a 600bhp EVO ..

Portrait Cam !
Windows Media WMV 23mb

I like this new view .... good feeling of speed and a novel angle.